Top Restaurants in Benoni
Nice Restaurants in Benoni
This article introduces tourists and travelers to some of the best restaurants in Benoni. The town of Benoni is located in Gauteng province of South Africa. This is a beautiful own and has amazing scenery and the vibe there is very relaxing too.
Cielo Restaurant with Middle Lake View
Perhaps one of the most beautiful restaurants in Benoni is the Cielo Restaurant. This is the place with mazing beach view and most amazing beach front setting in town. There are multiple parties and events at times here, making a great location to dine and listen to music. Also, since the price is high, equivalently you get better service and more quality fine dining experience here.
Mozambik Benoni near Sandpan Lake
Mozambik Benoni is very close to Night Owl Restaurant in Rynfield area near the Sandpan lake. The open eating hall of this place with its wooden tables and friendly staff makes it a must go location. The best dishes to order here are prawns and grilled chicken. Since the area which this restaurant is located on is vast, there are multiple playground for children go enjoy games in there too. The prices here are very good and budget friendly and you will come back since the food feels like homemade ones.
Piatto Farrarmere in THE Square at Farrarmere Shopping Mall
Located in the Square at Farrarmere, Piatto is a franchise restaurants in Benoni which operates in multiple locations across South Africa as well too. The store began its operation and slowly managed to spread across the country. The food selection is massive here and you can get steaks, sushi, salads, and everything in between. The prices are very reasonable and the place is very welcoming and super clean.
Ocean Basket Oakfields at Oakfields Shopping Centre
Ocean Basket Oakfields is one of top Mediterranean style restaurants in Benoni. Located in Oakfields Shopping Centre, this is the place for very healthy food choices. Also, they offer Mediterranean and seafood dishes at very good prices. They have some of the best fish, calamari, prawns here. Moreover, they are generous in everything they do, from abundant portions of food to complimentary homemade bread rolls and delicious sauces, including their famous creamy lemon sauce.
Lemongrass Restaurant in Western Extension Area
Lemongrass Restaurant is one of most relaxing restaurants in Benoni offering great Indonesian cuisine with Dutch influence. In fact, even in the Netherlands, the Indonesian cuisine is found in every home and you can see that in South Africa as well because of its colonial past. You can find Lemongrass Restaurant on Western Extension area with tasty dishes and nice selection of wines.
The Night Owl at Rynfield AH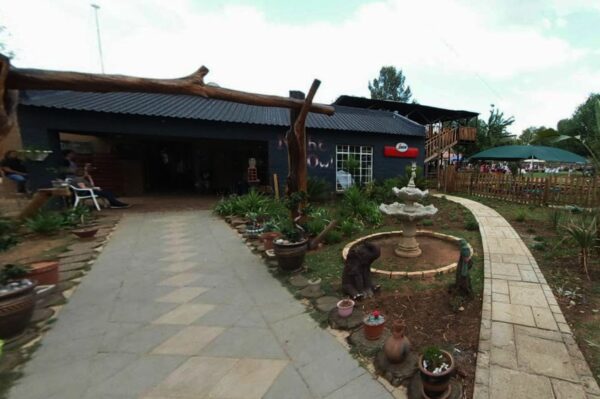 You can find the Night Owl in Rynfield neighborhood near the Boat Lake Village. This restaurant is part of complex that also includes a carwash and as well as a sports bar. This is  a fantastic place to hang out for light meals, breakfast and tasty burgers and curry meals. The place is very good or those who are on budget and all their meals are very cheap. As for the sports bar nearby, they have pool tables, tv screens, free WIFI and cheap drinks.
Fahrenheit Seafood & Grill in Farrarmere
Fahrenheit Seafood & Grill is a family of restaurants in Benoni, Alberton and Edenvale town that specialize in making great quality steaks and seafood. The Benoni branch is located in Farrarmere area and is suitable for all members of the family. It is because there is a dedicated playground for the kids to have fun here. Other than having an amazing restaurant, they have a fully operational bar that you can have amazing cocktails in there too.
The grills, steaks, cuts, steakrolls and seafood are good for those who like to eat quality meat base dishes. However, if you are a vegetarian, you can also enjoy eating here as they have a good menu just with vegetarian options.
If you are traveling to other towns & cities of South Africa, make sure to check out Bloemfontein. This is the place for those seeking calmness and restaurants in Bloemfontein are offering top quality local and international cuisine too.