10 Cheap Places to Eat in Tokyo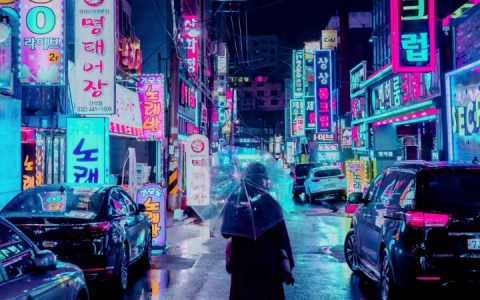 Cheap Places and Cheap Eats Tokyo Has to Offer
This article explores 10 cheap places to eat in Tokyo and where tourists can get cheap eats in Tokyo style. Tourists love Tokyo for many reasons. It has an interesting culture, a unique fashion scene, and a super effective public transport system. Moreover, the Japanese food culture is one of a kind throughout the world. Whether you want to try some amusing and weird cafes as well as authentic Japanese food, you'll get it in Tokyo. However, Tokyo can be extremely expensive for tourists, so you need to find budget-friendly options there.
1. Harajuku Gyozaro in Shibuya for Dumplings
If you want a quick meal to beat the hunger, visit Harajuku Gyoza Lou in Shibuya. This restaurant menu offers some of the tastiest steamed and pan-fried dumplings, which come in two flavors original or garlic and chives. These dumplings are some of the best cheap eats in Tokyo. They are flavorful, juicy on the inside, and crispy on the outside. The average price you are paying here is about ¥350.
2. Taishoken a Place to Eat Ramen
Why get a basic bowl of ramen when there is another style of ramen available to you? This ramen is known as the Tsukemen or dipping ramen and is one of the best cheap eats Tokyo offers. This delicious food is a must-have while you are in Tokyo. This shop knows how to do the dipping ramen. The broth accompanying the noodle is a great flavorful combination. The average price is in the neighborhood of ¥750.
3. Matsuya for gyudon bowls
Matsuya offers some of the best cheap eats Tokyo has, and you can find them everywhere. You should start your day with a filling bowl of gyudon from Matsuya. This place starts offering rice bowls as early as 5 in the morning. The average gyudon is a mixture of an egg, stir-fried beef slices as well as Japanese rice with spring onions. A personal-sized high-quality beef bowl that comes with a miso soup costs you around ¥380. Also, They serve many affordable set meals from vending machines like grilled pork and Japanese curry, costing you around ¥500.
4. Daily Chico Ice Cream Shop in Nakano Broadway
A meal is never complete without eating dessert. Ice cream is one of the easiest to get cheap eats Tokyo offers tourists. You can enjoy an 8-layers soft-serve ice cream at Daily Chico. This ice cream store is at the corner of the basement floor at Nakano Broadway. They also offer many cones for an average price of ¥350.
5. Tsukiji Itadori Uogashi Senryo Market
Tsukiji market is a must-visit place for tourists that love Tuna, and other cheap seafood eats Tokyo has to provide. These dishes are not expensive and consider as best cheap eats in Tokyo. While in the market, you'll smell the great aroma of the many street vendors. You can give the skewers at Tsukiji Eel Eatery a try. They will cost you just ¥200. Also, you can fill yourself with many kinds of seafood there, such as yellowtail, barbequed eel, salmon belly, tuna, and scallops.
6. KUSHIKATSU EICHAN
You can eat deep-fried skewers, kushikatsu as well as oden starting from 100 yen. Also, they offer many lunch combos for about 500 yen. In addition, you need to pay a seat charge of 200 yen at night. However, the cabbage is unlimited. At noon you can get a meal costing less than 1000 yen, and at night it rises to 2000 yen.
*Update: This store is currently closed.
7. Ramen-tei Asakusa Famous for Wonton Mee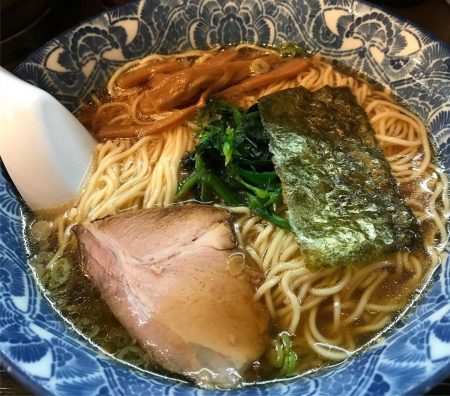 In general, ramen is one of the most comfortable cheap eats Tokyo provides its visitors. This small store is 6 minutes walk away from Asakusa station on Denbouin Dori. You can enjoy their tasty ramen noodles for less than 500 yen. Also, their shumai dumplings and wonton mee noodles are favorites among tourists and locals. The whole thing will be costing you less than 1,000 yen.
8. Beer & Cafe BERG in LUMINE EST Shinjuku Mall
The best way to catch some time off is to sit down with a cup of tea and just relax at Cafe BERG. This cafe is truly one of the best cheap places to eat in Tokyo. Coffee-loving tourists can enjoy Berg's cup of strong coffee or perhaps their ice-cold pint of beer. You can also order hot dogs to have a bit of food with your cold beer in there. Most menu items here would cost you less than ¥500. The current location of this café is at LUMINE EST Shinjuku Mall.
9. Katsu Midori Meguro in atré Meguro 2 Mall
You have not been to Japan until you've tried a conveyor-belt sushi shop. One of the best restaurants for that is Katsu Midori Meguro in Tokyo. They serve more than 200 types of sushi for you to choose from. Plus, the chef also prepares specialty dishes just for tourists. The sushi here is a great deal with the price between ¥200 to ¥500. It is one of the best cheap places to eat in Tokyo, especially for sushi, in atré Meguro 2 Mall.
10. Sweet Paradise Harajuku in Shibuya
In this store, you can enjoy all sorts of sweets and cheap eats in Tokyo for just ¥1,530. They offer cakes and pies with many more unique sweets only you can find here. You have 90 minutes here, so you can also go to the savory section for pasta and salad. You can find them in SoLaDo Takeshita-dori shopping mall in Shibuya.
*Update: expect to pay about 20-30% more over all the mentioned prices.
If you want to spend more money in this city, try checking out the top 7 restaurants for Kobe beef in Tokyo. These restaurants offer the highest-grade beef in the world. The meat feels different than other steaks in both Japan and the world.