Best Budget bars in Singapore
Singapore competes with London and Hong Kong for title of most expensive city worldwide. Here, the price os cocktails can be more than $30 in many of Singapore's bars. However, if you look around a little more, you will find good drinking deals all over the city. Here are some bars that offer the best deals in town.
No. 5 Emerald Hill
No. 5 Emerald Hill is very famous for their oriental interior as well as its martini deals that every local knows about. While here you can enjoy a glass of Martini for just $10 per glass.
Bistro 1855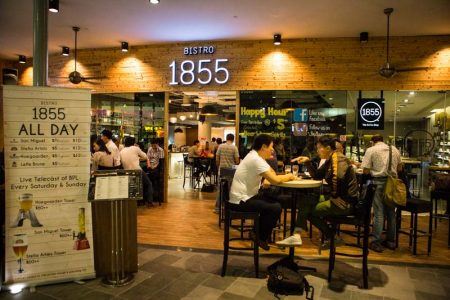 This bistro offers beer, house wines as well as spirits for $6 to $9 per glass. Also, they have martini deals all day long. Therefore, you can eat your lunch here with a glass of your favorite drink at affordable prices.
Kanpai 789
Kanpai 789 is a Japanese theme pub that is best for large crowd of friends. At happy hour you will get the best deals if you go there in numbers.
Tanuki Raw
The happy hour in this bar is from 5 to 8 in the evening every day At this time a glass of martini or cocktail costs only $10. also,  you can get 6 oysters for $2 each for every drink you buy.
Beer Factory
Beer Factory is located a near Raffles Place MRT. This new joint is famous because of its super cheap drink deals. You can get a beer tower here for just $42. Also, from 3 to 7 in the evening 5 bottled beers cost just $25 here.
Al Capone's Ristorante and Bar
You will find Al Capone in one of the trendiest places in the city. This particular bar is best for its live music and football matches too. They also have affordable deals at happy hour.