Best Japanese Street Food in Tokyo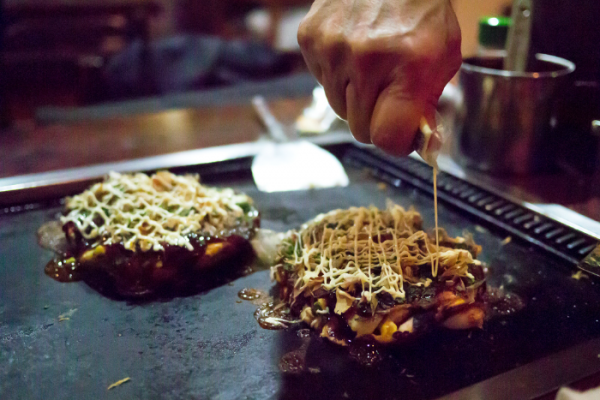 Best Japanese Street Food in Tokyo
Japanese street foods are part of any city's cultural characteristics in Japan. If you want to taste the best Japanese street food in Tokyo then this article is for you. In Tokyo, as well as any other city, there are unique Japanese street food that cost less than restaurant food and they are normally on-the-go types.
Taiyaki
There are no shortage of taiyaki stands in the city. Taiyaki is a Japanese street food that is made from a special dough. These cakes resembles fish and are traditionally filled with red bean paste. However, in recent years, they come with many things like custard or cheese inside.
Takoyaki
Takoyaki are round cakes that have octopus pieces inside them. They are famous as octopus balls or octopus dumplings in Tokyo. You can find them all over the cities as well as festivals and ceremonies outside temples.
Okonomiyaki
Okonomiyaki are kind of pancakes that come with meat as well as vegetables, normally cabbage. Also, you can ask for either the special sauce and mayonnaise as a topping. These savory treats are different in each region of the country. Like Takoyaki, they can be easily found this street food in Tokyo throughout the popular locations and at festivities.
Kakigōri
Kakigōri is a Japanese street food that is excellent in summer times. It is basically shaved ice that you can top it with syrup, caramel as well as chocolate. Moreover, you can normally find Kakigōri at summer festivals as well as fireworks shows.
Colorful Crepes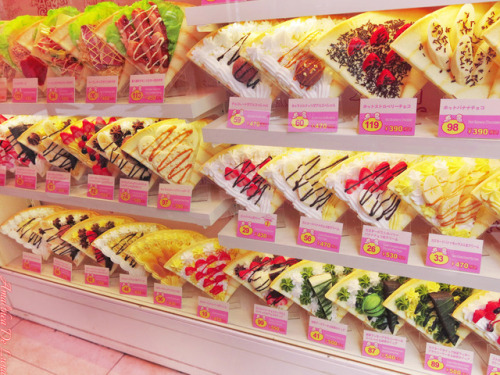 Beautiful and colorful crepes are symbols of the Harajuku area in Tokyo. In Takeshita Street look for long lines and those places have the nicer crepes.
Dango
Dango are just rice dumplings which are similar to mochi. You can get these delicacies street food in Tokyo from any convenient store as well as many street vendors. The famous dango types are hanami dango as well as the famous charcoal dango which you can get at Mount Takao.
Ikayaki
Ikayaki literally means grilled squid and it is the staple Japanese street food of Tokyo. You can order the entire or half squid from the vendors and ask them to put sweet soy sauce and seasonings while grilling it. You can normally get this food at ikayaki all year long at from Outer Market of Tsukiji Fish Market in Tokyo's Chūō Ward.
Yakitori
From skewered meat, this famous grilled bar food is using all parts of animals like neck, hearts, livers as well as gizzards and necks. Yakitori skewers are food items at izakaya menus, however you can get them on streets as well as festivals.
Kasutera
Kasutera are light sponge cakes, and the street food in Tokyo that you normally get in small sizes. The recipe of this cake came to Japan by the Portuguese and due to their fantastic taste they remained in Japan to this day.
After you enjoy eating these delicious Japanese street food, you can head to 10 great places to shop in Tokyo. Since Tokyo is an expensive city, these shopping locations provoke ultimate good prices for tourists and travelers on a budget.