Top 5 Falafel shops in Jerusalem
Top 5 Falafel shops in Jerusalem
Top 5 Falafel shops in Jerusalem – Almost everyone know about Falafel as well as hummus. This food is a traditional Mediterranean dish made of fried hummus balls, served hot and crispy. Check out these lovely falafel places on your next trip to Jerusalem.
1. Falafel Brothers Levy
This humble place offers one of the best Falafel in the city. Falafel in here is really tasty and if you want them spicy you can also ask them for that. The only issue is that they don't have any seats there. Therefore, you can just grab your food and eat it nearby. The price range is between $4 to $8.
2. Ben Shalom Falafel
They offer excellent falafel. Locals argue that it's one of the best in the city. Also, they are really fresh and don't hurt your wallet. In addition, they offer gluten-free falafel as well.
3. Tala Hummus and Falafel
Tala Hummus and Falafel is in Christian Quarter. This shop looks like a family-run business, however, it is perfect in price, taste and vibe. In addition, the price range for the menu is from $4 to $15.
4. Hummus Ben Sira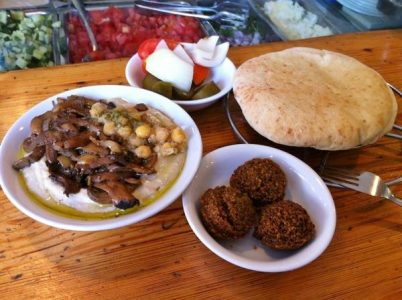 This shop most probably serves the best hummus and falafel in Jerusalem. The prices are very affordable and the food taste is exceptional as well. Also, you can get the cauliflower hummus and falafel that is so good you will surely come back for more.
5. pinati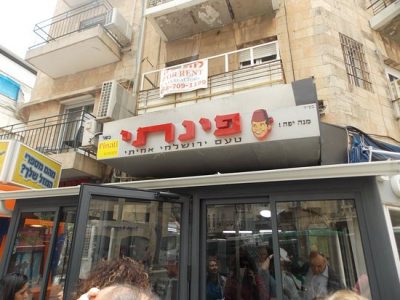 They offer the best kube soup and minced hummus in the city. Also, they have all you can eat pita option. make sure to try their lemon juice that tastes just like your childhood ones. In addition, they cook the food fast and you don't need to wait long in line. All the food you get is fresh and very flavourful.
Suggest:
Cheap food in Istanbul
Top Bars in Beirut
Top Budget Eateries in Jerusalem