6 Best Attractions in Spain
6 Best Attractions in Spain
Spain tourist attractions are truly wonders for many architecture enthusiasts. The ones listed here are some 6 best attractions in Spain to see if you are in this country for a short period of time. Spain attracts a lot of tourists worldwide. Further, a lot of people come here for the sun, sangria as well as its beautiful beaches. However, there are more attraction here for you to visit along the way.
1. The Alhambra
This place is one of main Spain tourist attractions. It has fantastic marble as well as mosaics fountains. Also, the extensive detailing here are some of the best well kept of any Islamic architectures worldwide.
2. The Guggenheim
Frank Gehry's designed this museum and it's one of the most famous contemporary architectures in Spain. Also, this unique museum is made of titanium and glass. It makes The Guggenheim as one one of the best attractions in Spain.
3. Sagrada Familia
This structure is an unique one amongst Spain tourist attractions. However, it is remain incomplete and they plan to finish its completion by year 2026.
4. The Great Mosque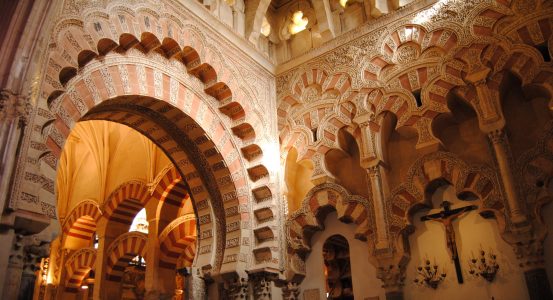 Cordoba's Mezquita is one of Spain's famous architectures. This building is now a cathedral. Also, it's a good example of the Islamic impact on south part of Spain.
5. Valencia City of Arts and Sciences
In Valencia, Santiago Calatrava, designed and built the City of Arts and Sciences, an entertainment complex comprising as well as a science museum & an open-air aquarium which is the largest in Europe.
6. Salamanca's Plaza Mayor
Salamanca's Plaza Mayor is made from sandstone and it's one of best attractions in Spain and one of its nicest squares. Furthermore, this building has baroque architecture as well as many cafes as well as restaurants.
If you like ancient architecture, you should also take a look at beautiful Spanish castles near Madrid. these old castles are some of the most interesting looking pieces of art. make sure to go there when there are less tourists that you can appreciate their full beauty.