Europe's 7 Best Christmas Markets
Top Europe Christmas Markets
In general, you can find the best Christmas markets in Europe only. Therefore, this article introduces us to best of Europe Christmas markets where you can enjoy your holidays and shop there. Nothing compares to the peaceful and happy atmosphere of Christmas in Europe. Here, you will see some of the most iconic Christmas markets in European continent. There are many unique activities belonging to each market that makes you want to come back every winter.
1. Wenceslas and Old Town Square Markets in Prague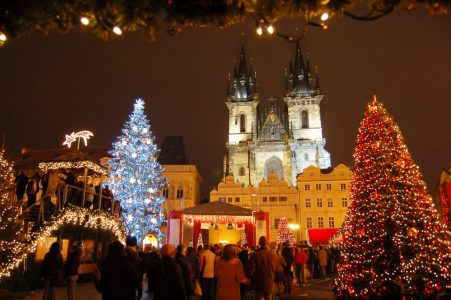 You can find the major Europe Christmas markets in Prague at the Old Town Square as well as Wenceslas Square. Prague Christmas markets are both nearby each other. Tourists can try treats like hot sugar-coated trdelník pastries as well as honey wine. At the center of the Prague Christmas market you will find a massive Christmas tree at Old Town Square which you can take loads of picture from. Furthermore, the duration of the Prague Christmas market is from 1st December to 6th January.
2. London Market at Leicester Square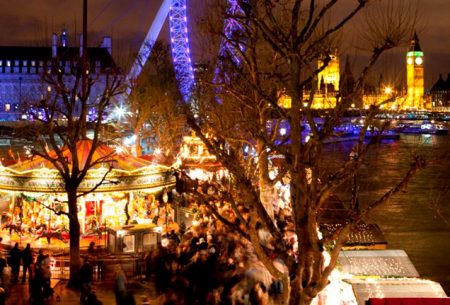 You can attend many markets in this city happing many places like Leicester Square as well as Winter Wonderland inside Hyde Park. The most famous one is Wintertime at Southbank Centre, along Thames. In this market you'll have street food, craft beers, Christmas gifts as well as fun activities for the children. You can visit this market each year on 9th November to 6th January the year after.
3. Florence Market near Piazza Santa Croce
The largest Christmas market in city of Florence is near the Piazza Santa Croce. Here there are German style wooden cabins selling many different treats as well as home furniture to the visitors. Also, you should be in this City from December 8th to December 21st if you want to participate in the fun.
4. Market of Saint Lucia in Barcelona
In front of Barcelona Cathedral, you can find the Market of Saint Lucia which is the oldest and largest of Europe Christmas market as well as in Barcelona. This particular Barcelona Christmas market has many small stalls selling Christmas decorations as well as souvenirs. The best time to visit Barcelona Christmas market is on 16th December for Diada de les tradicions nadalencs event to enjoy concerts and many other fun activities.
5. Vienna for Great Austrian Food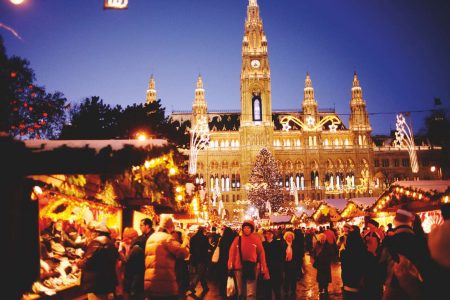 The yearly Europe Christmas markets in Vienna are a good reason to visit this great city in winter time. Vienna Christmas market normally is outside City Hall. Tourists can try delicious Austrian sausages, have some hot wine, and buy goods from the small stalls. Also you can play a game of curling in the gigantic ice rink around the Vienna Christmas market. Furthermore, the best time to attend the Vienna Christmas market is from 17th November to 26th December.
6. Copenhagen Christmas Market
The Copenhagen Christmas market resembles something from a dream. Indeed Copenhagen Christmas market offers you an unbelievable charismas in Europe. You can find Copenhagen Christmas market in Kongens Nytorv center. Here you you can buy Christmas presents and home decorations at the little stalls along the way. Also, you and your children can take some photos with iconic Farther Christmas in this market. Make sure to be there around November 16th until 22 December to get most of one of the best Christmas markets in Europe.
7. Barfüsserplatz and Münsterplatz in Basel Switzerland
Basel has one of the most beautiful and best Europe Christmas markets. You can find it in Switzerland's Basil. You will find this market at Barfüsserplatz and Münsterplatz in the center of the city. This market has more than 180 stalls offering treats in little wooden Swiss chalets. Also, you should try local foods like läckerli gingerbread as well as famous Swiss chocolate in there. furthermore, this market starts its operation from November 22nd and ends by December 23rd.
Also, if you want to visit other Europe Christmas Markets, try checking out best Christmas towns in Switzerland. This country comes to life specially in the winter time. They have good merchandise and local eats that you can get in the Christmas towns.
Best Countries For Christmas in Europe
Some of the best countries to visit during Christmas in Europe, include Switzerland, Germany, Belgium, Austria, Hungary and Poland This because the Christmas culture has been taken  deep roots here and the markets are part of yearly festivities that people look forward to. therefore, you will enjoy your time in these countries.