Top 10 Cafes in Batumi Georgia
Best of Cafes in Batumi Georgia
For better understanding coffee culture of Georgia, this article explores of the top 10 cafes in Batumi Georgia for tourists and travelers. Batumi is a popular coastal city in west side of Georgia which attracts many tourists in summer time. The city has a unique modern architecture, fantastic summer nights and a lively dining culture. You definitely need to visit these places to grab a bite and drink some morning coffee.
1. Rhino Coffee near Central Park
You can find Rhino Coffee in the city center near Central Park. They are relatively new in town and provide a new coffee house with a modern design to their customers. You should visit this café for their tasty pastries as well as different types of coffee brewing methods. Their cold brew is one of the best in town.
2. Retro lcoated on Zurab Gorgiladze St
The atmosphere here is nice, however, it is mostly crowded and busy. The main dish in the menu is acharian khachapuri known as cheese boat and that is the star of the cafe. So, make sure get your first experience here before trying it in another place. This shop is at 54/62 Zurab Gorgiladze Street.
3. Chocolatte Coffee-Room has Best Breakfast
If leave the bed early in the morning, you can head to chocolate coffee room Batumi cafe. This fantastic place, near Europe Square, offers a great variety of coffee and breakfast choices at affordable prices. Also, chocolate coffee room Batumi is one of more well known where the staff can speak English here.
4. Dona Bakeshop & Cafe for Cakes and Sweets
The beauty of some of the cakes on display here is memorizing. Dona Bakeshop & Cafe is one of the best cafes in Batumi to get high quality cakes and sweets to go with your coffee. Many customers order these cakes to go, but there's a comfortable little room to have a sit and eat a piece of cake with some coffee or tea.
5. La Brioche in Piazza Square
You can find this cafe in Piazza Square. La Brioche is one of the most visited cafes in town. There are both outdoor tables as well indoor ones to have a seat and drink your favorite drink. Also, the menu has some food choices like salads and pizzas.
6. Literaturuli Cafe
Literaturuli Cafe is one of nicer cafes in Batumi with outdoor seats that you can enjoy your coffee and cakes there. They are famous for their cakes as well as their pastries here.
* Update: This shop is no longer operational.
7. Volare an Italian Cafe
This is probably the best Italian cafe in Town with a lovely atmosphere. In addition, the food quality is superb and they use very fresh ingredients all time. This pizza is very popular with the tourists. They have desserts as well when you crave some sweets. The staff are really helpful too. This place is the go to cafe when you want to try some Italian food in Batumi.
8. Fanfan offers Traditional Georgian Cuisine
Fanfan is one of the nicest cafes in Batumi offering traditional Georgian cuisine. With its unique architecture as well as its style, Fanfan attracts customers with its style and coziness. This café has two rooms and a terrace that opens in Summer where customers can seat there and enjoy a cold drink.
9. Coffeetopia at Konstantine Gamsakhurdia St
You will find this cafe near the beautiful Europe square. Interestingly, this café is the part of a much larger Turkish cafe chain. In addition, the interior is very interesting and offers a very good coffee with a middle-eastern vibe. The current address is at 6 Konstantine Gamsakhurdia St.
10. Tangerine Cafe Located in Tangerine Hotel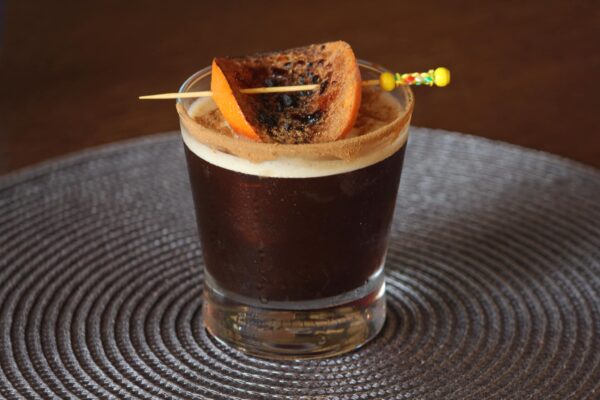 Tangerine is part of the Tangerine Hotel that houses comfortable furniture for a hip atmosphere. This cafe is the best cafes in Batumi to go for a hearty meal as well as premium quality coffee and desserts. The menu in this cafe has variety of meals and drinks on offer. Also, you can come here for the breakfast, brunches and getting some desserts with your coffee.
As a tourist, while exploring these cafes, you should also keep in mind things to do in Tbilisi as a side activity. These activities are part of completing your journey in this country.