Best Bars in Budapest
Budapest's nightlife is truly some of the best and most interesting in the European continent. If you are in this city, check out the top 5 bars in Budapest providing amazing cocktails and local draft beers. The heart of Budapest is a beautiful scene with loads of old buildings as well as cultural and historical locations. There are many options for you to enjoy the night out in the city. This city has some bars that you will never forget for the rest of your life because many travel across Europe and end up in this city, so you can meet many kinds of different individuals and form new friendships there. Here is a list of 5 best ones for you to try.
Boutiq Bar close to Bajcsy-Zsilinszky út Metro Station
Boutiq Bar is one of the best bars in Budapest and is on the list of the top 50 best cocktail bars in the world. With its crimson walls, you will get a sensual feeling once enter the bar. No matter the cocktail you have in mind, the skillful bartender here will make it for you. In fact, there are so many choices that it is impossible even to remember their names.
Blue Fox The Bar Opposite of Elizabeth Square Park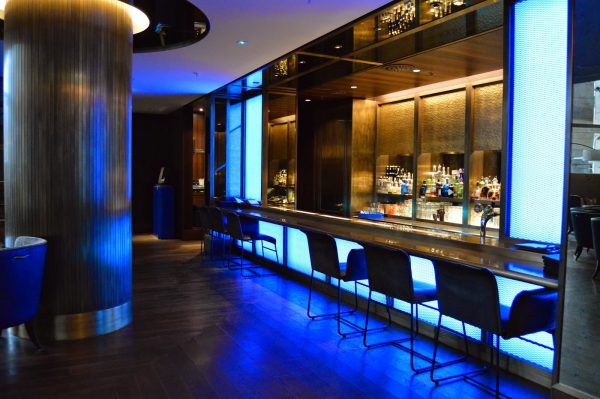 You can find this beautiful bar in the basement of The Kempinski Hotel. This bar is spacious and suitable for having an amazing Budapest nightlife in a luxurious environment. It has a great vibe coupled with its fantastic cocktails. They serve all the classic as well as modern cocktails here, and they only use natural ingredients to make them. You can find Blue Fox The Bar opposite Elizabeth Square Park, which is accessible via Deák Ferenc tér or Vörösmarty tér metro stations.
Kakas Presszo near Deák Ferenc Tér Station
Kakas Presszó is the most famous pub franchise in Budapest and has branches at Kálvin Square, Deák Square as well as Móricz Zsigmond Körtér. Besides its low prices, this bar is open till 4 in the morning. The Deák Square branch is even open all day, every day, including the holidays. Kakas is a good bar for pre-drinks before you hit the streets.
360 Bar on Andrássy Avenue
360 Bar is one of a few rooftop bars in Budapest that offers a great view of the city. In the summertime, you can enjoy this rooftop with great ease, and you can roam freely there. As for winter time, they set up a few bubble spheres that have a heating system inside, and you can enjoy drinks in them. If you want a memorable Budapest nightlife, this is the place to be.
Instant Club a Large Complex in The City Center
This unique bar is located in the center of Budapest. You will dance all night while seeing some of the weirdest and most interesting artworks on the walls here. Here is for visitors who like a wide variety of music and want to spend the night in a memorable location that has great drinks and good music.
Budapest Nightlife Spots
The best of Budapest nightlife spots can be considered the area surrounding the Opera Metro station near the Lipótváros neighborhood. This area with the surrounding alleys includes all the happening pubs and dive bars in Budapest for those who want a memorable nightlife in this great city.
Also, if you are in this city, it is worth checking out the best tourist attractions in Budapest. The amazing cultural and heritage sites in this city are really something that tourists should visit. Also, the natural beauty of this European city is comparable to the best in the world.