Top Cheap Food Locations in San Francisco
Best Cheap Eats in San Francisco
There are many cheap eats in San Francisco which visitors can get during their travel. Here you can find the top cheap food spot in San Francisco area offering great Latin food. San Francisco is famous for being one of the most expensive destinations for tourists, however you can still get cheap eats in this city. Here are a few locations for you if you are traveling on budget and want to eat good food too.
Tommy's Joynt at Corner of Geary Boulevard & Van Ness Avenue
Tommy's Joynt is where you can go to get cheap eats in San Francisco. This affordable sandwich joint has stayed the same for a long time and it is famous spot for cheap drinks as well as cheap food. Tommy's Joynt claims drinks are considerably cheap with cocktails at $4 and scotch whiskies for only $6. The menu here includes old-style German sausage sandwiches, slow-roasted pork as well as braised oxtails.
Shanghai Dumpling King in The Outer Richmond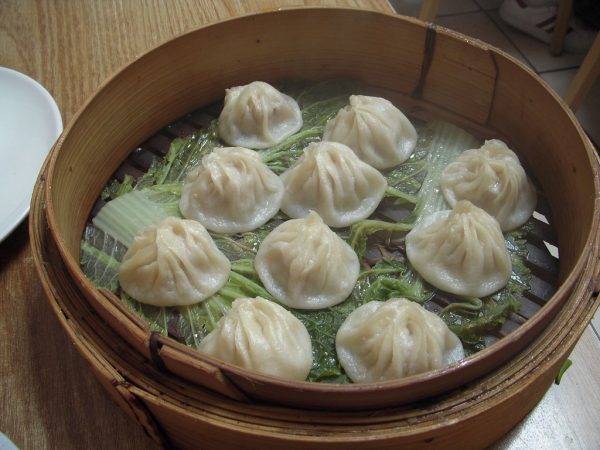 Shanghai Dumpling King provides Asian flavor cheap eats in San Francisco which tourists would love. This restaurant is located in the Outer Richmond area and offers Chinese food at great prices. The restaurant has a large menu that includes Chinese dumplings, pastries as well as spicy soups. If you do not like the steamed buns, they also provide delicious pan fried buns that are just as delicious and many locals prefer them over the steamed buns.
Red's Java House near Rincon Point in South Beach Area
This shop is a favorite stop for sailors as well as tourists. Red's Java House offers cheap food in San Francisco when it comes to fast food. The staples in this restaurant are their beer and burgers as well as fish & chips and hotdogs. Also, they recently introduced French fries to the menu. Located in the South Beach near the bay bridge, this small fast food hub is a great place to enjoy fresh air of the bay area while eating great quality burgers and beer. The inner bar is a dive bar and is suitable for those like to socialize with other compatriots.
Taqueria Cancún Burrito Shop in Mission District
You can find Taqueria Cancún in the Mission District making many cheap eats in San Francisco which many of working class individuals love. This famously cheap eatery has a menu that offers massive burritos, many taco choices and a good Mexican beer. Some of the most well-known items here are Carne asada and tacos al pastor. The fastest way to reach Taqueria Cancún using public transport is by taking the subway and getting off at 16th St Mission station, then walking towards the 19th Street. Before reaching the 19th street, you will see Taqueria Cancún.
Good Mong Kok Bakery in China Town
This famous bakery is located in city's Chinatown. They offer a long menu which comes with dumplings as well as pork buns. Some of the other menu items include shrimp and BBQ pork dumplings as well as famous red bean sesame balls which go well with some hot Chinese tea. This small shop gets very busy during lunch time but the service here is fast. Like many places in the city, this joint is also a cash-only spot. You can get to Good Mong Kok Bakery by getting off at Chinatown – Rose Pak Station Southbound, using either train or buses, and then head towards shop number 1039 on Stockton Street.
Moreover, you should also try finding the best food in San Francisco. This city offers very good food for international travelers that want to get the taste of Latin Side of the United States.