Top Restaurants in Camrose City in Canada
Best Restaurants in Camrose
The restaurants in Camrose are great institutions for hungry travelers crossing through Highway 13, railway workers, and those living here as well. The city of Camrose in Canada is a small place located southeast of Edmonton, which is a manufacturing hub as well. The restaurants mentioned below are good eateries that you can check out while visiting this city. Furthermore, even though there is much Western food available here, there is also no shortage of Asian fusion or other ethnic food around this city. Even though the city itself is small in size and very calm in nature, there are good eateries very close to the riverside.
Skyway Family Restaurant close to Lucky Dragon Restaurant
Skyway Family Restaurant is one of the popular restaurants in Camrose that specializes in cooking Chinese and Thai cuisine. The location of Skyway Family Restaurant is on 48 Avenue, Grand Park Crescent Street. Also, from here, You can head to the Mirror Lake Park nearby to enjoy some natural beauties after eating your meal. For those who are on a budget, Skyway Family Restaurant is a good choice since the portions are big, and almost all the meals here cost you less than $20. The exact location of Skyway Family Restaurant is 6102 48 Avenue, which is also very close to Lucky Dragon Restaurant.
Monte Carlo Restaurant located 48 Avenue road
Monte Carlo Restaurant is where you go if you would like to eat steaks, pasta, pizzas, and chicken parmesan. This is a slightly pricier location, even though still manageable, as the steaks range from $30 to $40. However, the portions are filling enough, and other than that, there are loads of options for all members of the family to choose from here. If you would like to eat delicious food and support your local eatery, take 48 Avenue Road just before 50 St to reach Monte Carlo Restaurant.
The local community bus stops at Parkview Place retirement home on 50 Street, which is just a short walk away from this amazing restaurant.
Family Pho Ever a Good Vietnamese Restaurant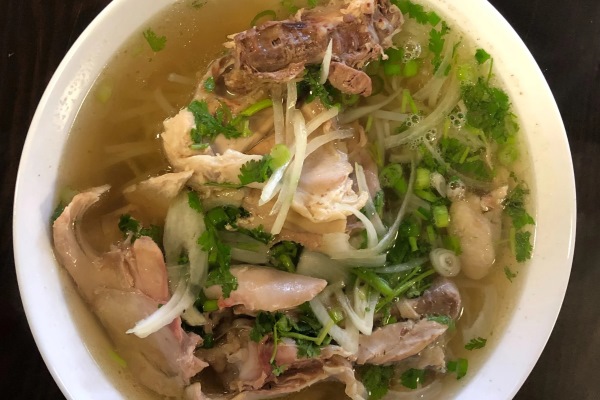 Family Pho Ever is one of the handfuls of Vietnamese restaurants in Camrose, which is loved by locals for its beef with meatballs soup. This is a family-run business in which the chef has been making good pho broth for over forty years. The staff here is very welcoming, the prices are just right, and the portions are big enough to fill you up. Therefore, make sure to visit them when you feel like some nice Vietnamese Pho.
Traveling by community bus, you can stop at "Wild Rose Villa" retirement home on 53 Street, then walk to 4954 50 Street, where Family Pho restaurant is located.
Lucky Dragon Restaurant near Mirror Lake Park
Lucky Dragon Restaurant is a nice Chinese eatery among restaurants in Camrose with a buffet where you can portion your meals as you wish. The seasoning might not be that authentic; however, they are still very delicious. Also, if you go there as a group, you will save a lot more as they have budget-friendly group deals here. Very close to Mirror Lake Park, you can find Lucky Dragon Restaurant on 58 Street after taking a turn from 48 Avenue Road.
If you are on a budget and want to travel using a community bus, there is only one available to you every Tuesday, Thursday, Friday, and Saturday, which operates from 9 am to 4 pm. The ticket cost is currently $2 per person, which will drop you at Mirror Lake Centre. Then, you must walk across the Mirror Lake Bridge onto 48 Avenue. After, continue walking east until you reach Lucky Dragon Restaurant.