Top Restaurants in Chestermere Canada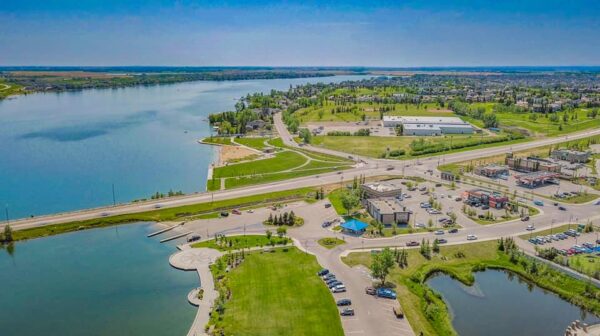 Best Restaurants in Chestermere
As part of Calgary municipality, restaurants in Chestermere serve as a stop or refresher for commuters to or from Calgary as well as Rocky View County. Chestermere is part of Alberta Province in Canada. It is mostly known as the central lake here, famous as Chestermere Lake. In fact, the city name was accompanied by the lake, which later the lake extension dropped. There are various cultures available in this city, making food options very diverse and not boring. As for the evening supper, it is better to walk towards the lake area where you will enjoy a lot of activities, especially during nighttime.
Pho Lan Restaurant a Vietnamese Eatery
Pho Lan is one of currently two Vietnamese restaurants in Chestermere along with Van Son Eatery. This is a family-run business where members of the family help out in the kitchen and keep the place clean. They have nice soups and spring rolls, and their broth is always clear, accompanied by fresh ingredients. You can get here using 402 Merganser Dr. W road, which is also adjacent to Lakeside Golf Club.
*Update: Currently, this eater is not operational.
Jessica Restaurant on Merganser Dr W
Jessica Restaurant is a Chinese eatery which is located very close to Pho Lan Vietnamese restaurant. Their menu includes local favorites such as pineapple chicken, fried rice, ginger beef, and thin noodles. Other than the single meal option, you can opt-in for group deals if you go in with a large family. This way, you can eat more while paying for less. In terms of prices, there is not much difference between here and other Chinese restaurants in Calgary. The current location of Jessica Restaurant is at 300 Merganser Dr. W Unit#112, which is also a short walk away from Trennen Park.
Harvey's next to Anniversary Park
Harvey's is one franchised restaurant in Chestermere that have branches in other Canadian cities and is famous amongst Canadians. This food here is all western, like burgers, buffalo wings, and fries; however, they are properly and carefully made the service is very friendly. Also, there is a drive-through here if you want to dine outside. You can drive to Chestermere Station Way for dine-in or use the drive-through option of Harvey's. Also, you have access to the Anniversary Park as well as a beautiful view of the lake if you walk slightly further away.
Plaka Greek Taverna on W Creek Dr
Plaka Greek Taverna is a Greek restaurant serving somewhat authentic Mediterranean dishes. Located in the Mavrikos Commercial district, opposite the New Apostolic Church building, is where you can find Plaka Greek Taverna. For those who want healthier food choices as well as vegetarian and gluten-free options, Plaka has many to offer. Also, their prices are very balanced, and the portions are big enough for a good meal during the day.
Dockside Bar & Grill near the Chestermere Lake
Dockside Bar & Grill has one of the best views of Chestermere Lake if you compare it with other restaurants in Chestermere. The menu here is extensive; you can order breakfast, appetizers, pizzas, burgers, plates of pasta, and even soups & salads. Surprisingly, the prices are very affordable, and you can even have gluten-free options if your diet suggests it. If you want to hang out by the lake and have a drink, make sure to give this restaurant a try.
If you are in Alberta province and traveling to other states, it is worth traveling to Brooks City as well along the way. The city might not be very exciting; however, restaurants in Brooks City can offer good food and refreshments to those who are traveling using Highway 1.