Best of Toowoomba Cafes
Toowoomba cafes are part of the local population's culture. They visit them in order to socialize or even get their work done there. These coffee houses are an integral part of the city's commercial flow as many visitors also visit them from neighboring cities in Queensland. Most of these cafes are modern. However, some of them operate from colonial-era buildings, repurposed to accommodate modern customers.
Urth Cafe & Co Toowoomba in QLD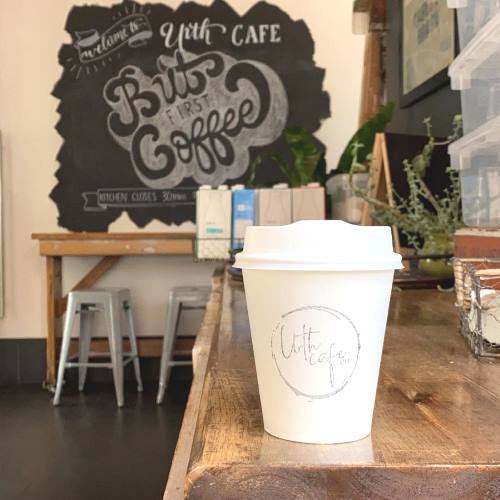 This café opened in 2014 as a family-run business with the sole purpose of delivering high-quality coffee to customers. The atmosphere here is very unique and quite different from the rest of the Toowoomba cafes. Also, what makes them great is the brand of coffee they use, DiBella Coffee. This particular brand gives a special aroma and interesting aftertaste when used by proper coffee machines. Their breakfast menu consists of wraps, croissants, waffles, and a variety of egg-filled meals.
If you want to have some lunch with them, try their tasty burgers, salads, sandwiches, and wraps too. For desserts, you can have smoothie bowls and milkshakes. They are located at 195 Hume Street, which you can access by taking bus number 906.
Aromas Cafe Toowoomba located on High Street
Aromas Cafe has prided itself on making premium-quality coffee for over 4 decades. This is because most of their beans are single-origin, hence attracting true coffee enthusiasts to their doors. Also, they are equipped with the most professional coffee machines to extract most of their precious coffee beans.
Another interesting aspect of Aromas Cafe is the large selection of tea they offer amongst other Toowoomba cafes. Some of this tea is sourced from far corners of the globe, including some herbal, exotic, and detox kinds. There is some merchandise to buy here, like chocolate & coffee capsules as well as other tools you need to make your coffee at home. Their address is 14/52 High Street, accessible by bus number 3, with a stop near Meibusch Street.
De Dutch Cafe Selling Dutch Food
If you are tired of trying the same few menu items over and over again at other Toowoomba cafes, then you should definitely give De Dutch Cafe a visit. The menu here seems very familiar at first, with choices like pancakes, waffles, bacon & eggs, and burgers. But, there are added flavors specific to the Netherlands in some of them. It is because this café is run by a Dutch family and has a very welcoming environment.
If you miss having some of the food in the Netherlands, you can grab some krokete, frikkadelle, and bitter ballen here as well. Also, by sitting outside, you will see a miniature windmill resembling those in the famous Kinderdijk Village. You can find De Dutch Cafe at 63 Anzac Avenue, just before Hill Street. To get here, you can take bus numbers 905 & 907, which have stops very close to this amazing café.
Greenwattle Cafe located at Glenvale Road
Greenwattle Cafe is another one of the humble Toowoomba cafes, which is all about simplicity and consistency in whatever they offer. The interior of this café has a clean and modern look to it, which is surprisingly very relaxing as well. As mentioned, you will experience simplicity here. Therefore if you just want coffee and delicious cakes & breakfast, then you are in good hands at Greenwattle Cafe. They are currently located at Glenvale Road near the intersection of Greenwattle Street. Bus Number 902 has a stop nearby this intersection.
Toowoomba Coffee House a Family-Owned Café
Toowoomba Coffee House is a family-run coffee shop with a great selection of desserts and cakes. In fact, it is one of the best Toowoomba cafes for having High Tea and premium quality sweets. The food options are diverse, too, but make sure to visit them for their famous pancakes. Also, there is a beautiful garden outside, adding to the magic of this amazing café. If you are interested in enjoying some quality tea, then head to 189 Hume Street right before Gore Street. Using public transport makes your journey easier as bus number 906 has a stop very close to Toowoomba Coffee House.
Urban Grounds Cafe nest to Laurel Bank Park
Located very close to Laurel Banks Park, there is a magnificent café called Urban Grounds Cafe. Even though this place gets crowded often, your order always comes on time. Also, having coffee alone is just part of the experience of dining here, as many customers flock here for their delicious food menu. That is because the service here is exceptional, the interior is well-designed, and the staff is very attentive. Another positive point about Urban Grounds Cafe is that they are usually open for business until late afternoon hours.
Two Birds' Cafe near Grand Central Shopping Centre
The building of Two Birds' Cafe is over a century old and is part of the city's Heritage list. In 1981, this building was renovated to become a café named "Chrissy's Cafe'. It was popular with the local community, and they visited here regularly for the famous Chicken Liver Pate. In fact, this menu item is being offered today, paying homage to the previous owner.
After a few ownership changes, this café reopened in 2002 by two sisters, Chrissy & Bernadette, taking the name of Two Birds' Cafe. Ever since, what they offer has been innovative, with many choices of desserts and main dishes. You should know that their prices are slightly higher than average, but the flavors are adequate, and the ingredients are fresh. You can find Two Birds' Cafe right opposite "Kmart Toowoomba Grand Central" on Duggan Street.
Park House Cafe. besides Queens Park
As one of the long-standing Toowoomba cafes, Park House Cafe has served coffee lovers in a beautiful garden outside of Queens Park for many years. Their location, being on Camphor Laurel Avenue, provides a great place for you to enjoy spending some time outside. Their Alfresco-style breakfast is quite popular with the regulars too.