6 Useful Tips When Traveling to Turkey
All You Need to Know Before Traveling to Turkey
Any tourists that want to visit this part of the world should know these 6 useful tips when traveling to Turkey. Turkey is a bridge between the Western world and the Eastern side. This reflects well in their food, architecture as well as their culture. They continue to follow their old culture even up to this day and age.
A quick search at popular traveler forums in Turkey will show that the most common question about this destination is Turkey's safety. The main thing is Turkey, like any other place, has its lows and highs. Therefore, visitors must use common sense when traveling to any country, especially somewhere like Turkey. The culture is somewhat different than North Europe, but it's still a friendly place to visit. So we take a look at a few things to consider while traveling to Turkey.
1. Transportation Like Metro and Buses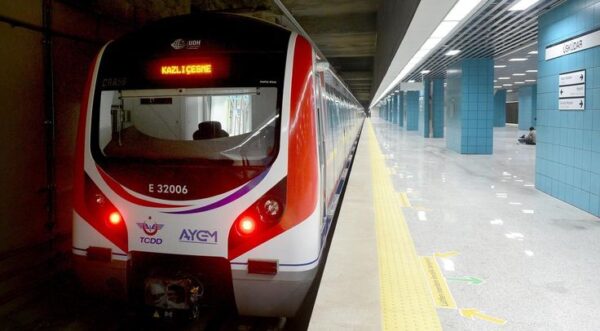 You need to do some research before packing your bags and traveling to Turkey. Taxis are not your only option when leaving the airport to your hotel or getting back to the airport. Shuttlebus services are also available throughout the country. This is a bus service that basically runs to and away from the airport to and from certain central locations in the city. They normally cost lower than hiring a cab in the city.
You can also look for a local minibus which is a bit harder to travel with. It is generally used by the locals and cost reasonably cheap. So your best bet is to find a local guide who can also show you the in and out of this local transportation system.
2. Place to Stay in Turkey
Traveling to Turkey on your own can be a fun experience. But if you are visiting there on a budget, you'll feel like exceeding your budget sometimes, just that's not recommended. You can try and look for cheaper accommodation while you are there rather than searching for hotels online. That's a bit tiring but in the end, the more money you will save. You can then spend that money on something worthwhile. It is wise to get someone local to negotiate for hotels for you since knowing the language seems to help you out a lot.
3. Istanbul Card or Istanbul Kart
If you visit Istanbul, the first and foremost item you need is this card. Istanbul Kart operates with a chip inside to put your money inside and tap the card to enter public transportation. Bus and subway systems operate only with this card, so you can't offer the bus driver any cash. So, make sure you change some of your currency at the airport and get this card before departing. If you run out of credit, there are many places you can recharge this card.
The main charging pods are at the subway stations. They offer some other languages like French, German, and Chinese, as well as English for your comfort. If you face any issue while topping up the card, there is an operator button. Press it, and a person will answer to resolve the issue and get you on your way.
4. Communication and Telephone Calls in Turkey
Bringing your phone while traveling to Turkey and wanting to make calls with it is slightly tricky. Turkey has a registration system for mobile phones, and visitors are also in this with the locals. If you want to stay in Turkey, let's say, for 6 months, you need to register your phone. But you can use your phone without registration for a period of 4 months or 120 days.
If your phone is blocked, it is only a local matter, and once you are back in your country, everything is back to normal. It is, therefore, wiser to use the internet to make a call using social apps like WhatsApp. However, you can find a few cellphone operators at the airport where you can purchase a sim card from them.
5. Knowing a Bit of The Turkish language
Knowing a bit of the language when traveling to Turkey is really essential. If any of your friends have some previous experience with Turkey, they will tell you to learn some local phrases. Turks take pride in their language and are not keen on learning a second language. If you use a few words of Turkish locals, appreciate that and will give you a smile and respect. It doesn't hurt to learn simple phrases, such as hello (selam), thank you (Teşekkür), and goodbye (İyi günler) can help you connect with locals better, make Turkish friends, and help you get better deals while shopping in there.
6. Get Your Tax Refund at Istanbul Airport
Turkey has %18 percent tax on the price of goods sold there, like jewelry. If you are just a visitor in Turkey and stay in the country for less than 6 months, you can get a tax refund on all purchases over 108 Turkish Lira. The best thing is to keep your receipts and claim the refund at the airport when leaving Turkey using your passport.