Top 5 Bars In Hollywood
If you want to experience most lavish LA bars then Hollywood is the place. Therefore, here is a list of top 5 bars in Hollywood that you should visit if you are in Los Angeles. The urban village of West Hollywood is one of the smallest cities in LA. However, it offers one of the most plentiful drinking & entertainment choices in California. Here, you can try some of the best places to have drink in Hollywood's west side.
1. Hamburger Mary's
Hamburger Mary's is gay friendly and you will see many fun activities here. Expect a lot of drag queens and also a very fun atmosphere here. There many events happening here and you are sure to be entertained when you enter Hamburger Mary's. In general, the attitude of the service crew here are good if you do not cause any trouble.
2. The Bayou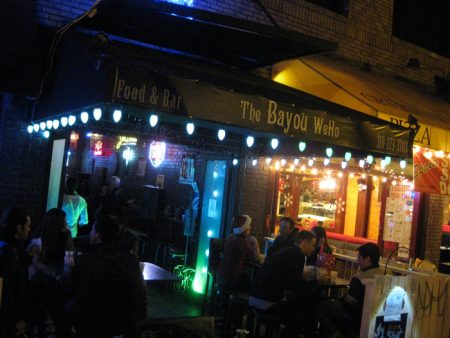 The Bayou is one of LA bars you can go to drink if you are on a budget.  Also, if you have some money to spend, the place offers a wide range of bottle and craft beers for your taste. This is the best place to start your party in the Bayou. It is good to know that this is a gay bar.
3. Lost Property Bar
Lost Property Bar is one of best LA bars in West Hollywood. This bar resembles old and classic style bar that has very cool vibe as well. They have a lot of small events that you should follow not to miss them. Their whiskey here is very nice and their prices are what you expect from uptown Hollywood rates.
4. Surly Goat
Surly Goat is one of main bars in Hollywood for craft beer lovers. Indulge in beers and enjoy the classic movies playing on TV Screens around the bar. Also, you can play pinball or darts behind the back patio. If you love to dance, On Friday and Saturday nights, you can come to have some fun dancing.
5. Boardner's by La Belle
Boardner's by La Belle is another one of rock music style LA bars that has become an institution in and of itself. They interior design is very unique and there is a gothic/middle eastern tub inside that they always have candles burning in it. Their interior here is slightly darker than rest of the bars making it as one of more unique bars in Hollywood.
Suggest:
another party place in the United States in Miami. This city has a lot of pubs, bars and more importantly Mexican style eateries. Therefore, it is worth checking out top places to eat in Miami to get more acquainted to where to go to gave the best food Miami has to offer.