Top Coffee Shops in Edinburgh
Top Coffee Shops in Edinburgh
As a tourist you can get some very good desserts and coffee from top cafes & coffee shops in Edinburgh. Cafes in Edinburgh of Scotland, like Paris's cafes, are a place for meeting and enjoying some of the finest pastries in the country. There are many cafes in Edinburgh, however, here are some of the best and most well known that you can visit.
Union Brew Lab
The Brew Lab coffee shop is so high quality and convenient that it can be introduced as one of the best coffee shops in Edinburgh.
The main specialty of this shop is in preparing different types of coffee. So much so that it even has its own laboratory where they professionally test and produce a variety of coffees. It is to find the best and most delicious ingredients and balances.
It is therefore not unreasonable to expect that the drinks of this coffee shop will have less competition throughout the city of Edinburgh. Also, we recommend that you try the wonderful soups or delicious cakes of this coffee shop as well.
The Milkman
Although the Milkman Café has a cozy and friendly atmosphere, it is more suitable for people who want to read a little book while drinking coffee and  chat with their friends. Milkman Café is located on Cockburn Street in Edinburgh, and when you approach it, you will probably catch a glimpse of its spectacular exterior.
However, do not expect this coffee shop to be as cozy and simple as other cafes. In here, you get a sense of modernity here as well. As the name implies, some of the main drinks of this café are prepared using a combination of milk and coffee.
Zebra Coffee Company
Just off the Royal Mile in Edinburgh, you will see the Zebra Coffee Co, known as the Coffee-loving paradise. In this café you can order a variety of coffees, all of which are not only delicious, but also have a very beautiful appearance. Keep in mind that you can find a variety of dishes, from the classic half-egg to pasta in the menu here.
Elephant & Bagels
In this café, the quality of coffee is excellent. Also, a variety of sweets can be found in abundance. Of course, the walls are decorated with artistic designs in the shape of elephants as the name suggests. This café may have only one drawback, and that is the difficulty of choosing from a handful of different types of sweets that are served to their customers.
Dovecot Cafe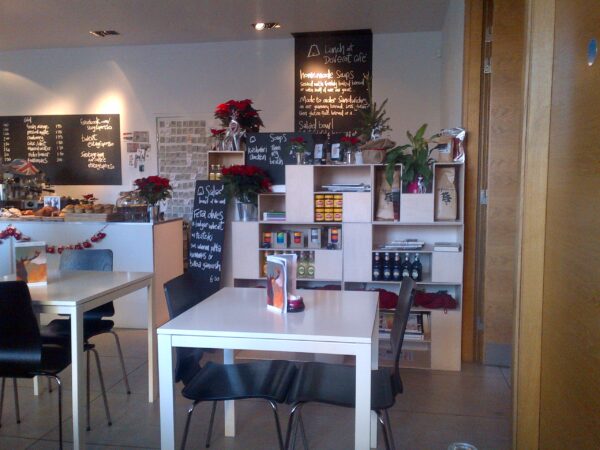 Dovecot Cafe is not a typical coffee shop. This café is also known as an art gallery. This little gem, also known as the Dovecot Gallery, has become the creative center of Edinburgh. It is where artists display their handicrafts, works of art and contemporary designs.
Artisan Roast
Artisan Roast café was the first coffee shop in all of Scotland. Interestingly, this café has three branches on the outskirts of Edinburgh. Therefore, depending on your approximate location, you can visit one of these branches on Broughton, Stockbridge and Bruntsfield.
The menu of the cafe's drinks is very diverse. Therefore, you can probably order any type of coffee-based drink that you are interested in here. The ambience of Artisan café is very friendly and cordial and you will not feel bad in it at all.
Fortitude Coffee
This café offers one of the best coffees in all of Edinburgh. The drinks in this coffee shop are prepared by experts using purified water. Also, they use special coffee beans that are roasted by them. Fortitude Coffee drinks are seasonal. Hence, coffee lovers can come to this coffee shop whenever they want and enjoy its new, seasonal and delicious flavors.
Black Medicine Coffee Co
Black Medicine Coffee Co can be considered a combination of creativity, coffee and conversation. The drinks and coffees of this café are so delicious that they do not need to be advertised. In general, the menu of this café, despite its simplicity, will surprise you.
Patisserie Florentin
If you are a fan of quiet environment and creative drinks, Patisserie Florentin café can be a good choice for you. For over 20 years, this café has been known as one of the most popular cafes in Edinburgh. Although the interior of this café is relatively small, there are still a few tables on the outside if it gets overcrowded.