Things to Do While in Tokyo
Things to Do While in Tokyo
There are many things to do while in Tokyo and the best is to visit some of many Tokyo attractions available here. It is a big city which makes it hard, if not impossible, to choose which places to visit. However, to make it simple for you, here are some of the most tourist friendly places you can go to in Tokyo, Japan.
See the Future in Odaiba
Seeing the Future in island of Odaiba is one of many things to do in Tokyo for younger generation. Odaiba is an artificial island in Tokyo Bay. Even though Odaiba seems to be a big amusement park, it's something more than that. In Odaiba, you can find computer made arts in the teamLab Borderless museum. Also, see new technologies at Miraikan, the National Museum of Emerging Science and Innovation.
Visit Themed Cafes
Some of this themed cafes in Tokyo are very weird, however, they're also fun. If you decide to go to a maid cafe, an animal cafe or a movie theme cafe, it'll be one of the weirdest things you do while traveling in Tokyo.
Visit Yoyogi Park
Visiting Yoyogi is one of many Tokyo attractions you can participate in. Tokyo has many public parks which all offer something a little different than the rest. Yoyogi Park is the 1964 Olympic Village site and one of Tokyo's largest parks. You should definitely visit this park in Tokyo.
Enjoy Sumo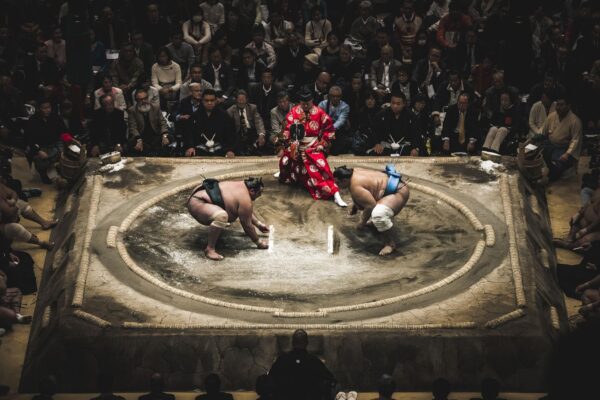 Sumo isn't just two Japanese giants wrestling. Also, it's a sign of ancient Japanese culture such as Shinto rituals. In the past, Sumo used to be a ceremonial celebration of a good harvest. However, its image transformed through the years.
Onsen and Sento
A major section of the Japanese culture is bathing while naked in public. There are 2 kinds of public baths. Onsen are natural volcanic hot spring water with high mineral content. Sento baths are man-made and use normal hot water.
Visit Fuji-Q Highland Amusement Park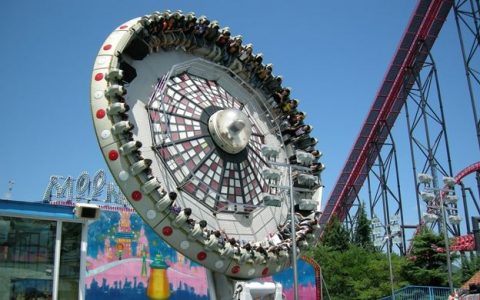 Most likely you don't know much about this amusement park before traveling to Tokyo. The park is only a 2 hours drive away from Tokyo and offers the most exciting roller coasters in Japan.
Get A Bird's Eye View Of Tokyo
One of the best things to do in Tokyo at night is to take in a panoramic view of the city when its amazing skyscrapers are bright. From there you can see some of Tokyo attractions with neon lights at night.
Tour in Senso-ji Temple
Senso-Ji Temple in Asakusa is the only temple you should visit if your time is limited. In the heart of the traditional suburb of Asakusa is the Senso-Ji Buddhist temple. This temple is one of the oldest historical monuments in the city and a popular destination for those who would like to know more about Buddhist culture and history.
It is good to take a look at other Japan's most spectacular tourist destinations. This country has a lot to offer and has many interesting places for travelers to visit. Most of these destinations are historical and cultural locations offer a lot about Japan's history and customs.