Top Cheap Places to Eat in Manila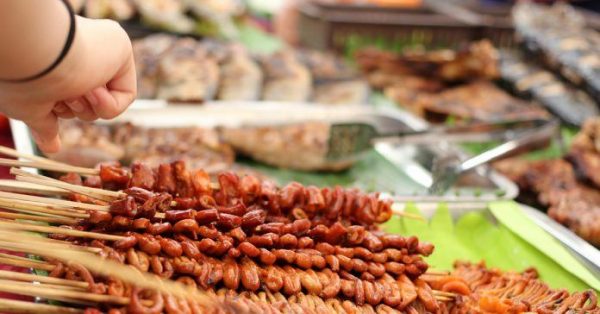 Top Cheap Places to Eat in Manila
The Manila food is some of the best in the country of Philippines. Most of these food are not expensive and you can get top cheap places to eat in Manila by reading this article. In fact, Manila is the capital city of the Philippines that is very famous for its many street food. Also, they have many affordable restaurants if you want to seat down and enjoy your food. Here are a few of these places for your consideration.
Hummus Elijah
This restaurant is one of top cheap places to eat in Manila. Also, it offers a lot Mediterranean food dishes. All of the dishes here are tasty, healthy and reasonably priced. In addition, all their portions are big and good for two people.
Two Chickpeas
This restaurant is all about pita. The interior is nice and has a simple concept. This place is perfect for taking away food and also gives you a taste to remember.
Eng Bee Tin
This crowded place offers the best hopia in town. If you want to seat down, they even have restaurant in 2nd floor called the Great Buddha. The queue for food here can be very long so make sure you come early.
Original Pares Mami House
This outlet operates 24/7 and offers some of the best Filipino comfort food. In fact, the food here is really good. The interior isn't special, however, because of its good food, there are long lines of people outside.
KSEM Coffee Shop
This coffee house offers great Manila food, service, good coffee as well as good food. The prices here are very affordable. It's recommended if you want to grab a cup of coffee and some desert to go with it.
Vincent's Place Kambingan Restaurant
This unique restaurant unique serves kambing (Goat meat) in authentic local style in the city. It's the place where celebrities go however everyone is treated with respect by the owner Mr. Vincent.
If you are traveling to other parts of the country, it is worth checking out the most delicious foods to eat in Philippines. These dishes are very unique to this country and are very delicious as well. Some of the food are exotic and not suitable for everyone.