Top Cheap Places to Eat in Manila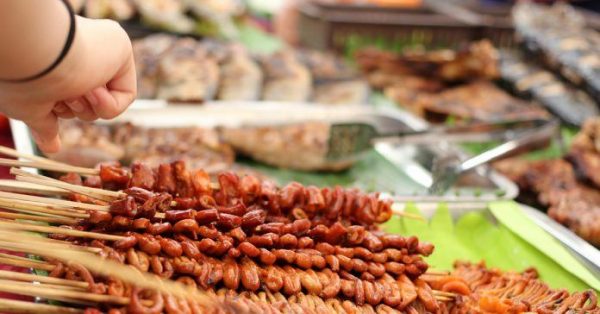 Best of Cheap Manila Food
The Manila food is some of the best in the country of Philippines. Most of these foods are not expensive, and you can get top cheap places to eat in Manila by reading this article. In fact, Manila is the capital city of the Philippines and is very famous for its many street foods. Also, they have many affordable restaurants if you want to sit down and enjoy your food. Here are a few of these places for your consideration.
Hummus Elijah Mediterranean Restaurant in Poblacion
This restaurant is one of the top cheap places to eat in Manila. Also, it offers a lot of Mediterranean Manila food dishes with authentic flavors. All of the dishes here are tasty, healthy, and reasonably priced. In addition, all their portions are big and good for two people. The location of Hummus Elijah is at G/F, 5059 P Burgos, in the affluent Poblacion area in the Makati region. You can visit them any time of the day as they are open all day long.
Two Chickpeas Greek Restaurant
This restaurant is all about pita. The interior is nice and has a simple concept. This place is perfect for taking away food and also gives you a taste to remember.
*Update: This restaurant is no longer open.
Eng Bee Tin Best for Chinse Food
This crowded place offers the best hopia in town. If you want to sit down, they even have a restaurant on the 2nd floor called the Great Buddha. The queue for food here can be very long, so make sure you come early.
The Original Pares Mami House Retiro in Paang Bundok neighborhood
This outlet operates 24/7 and offers some of the best Filipino comfort food. In fact, the food here is really good and delicious. The interior is not special; however, because of its good food, there are long lines of people outside. They are, together with the Caloocan branch, the only places to eat beef pares dish. This dish is always best to be accompanied by garlic rice and cold drinks. Other than this famous food, you can try their equally delicious offerings like Pork Siomai, stuffed shrimp, and Campto Soup. You can find Original Pares Mami House at N.S. Amoranto Sr. Street, cor Dr.Alejos, La Loma in Paang Bundok neighborhood.
KSEM Coffee Shop
This coffee house offers great Manila food, service, and good coffee as well as good food. The prices here are very affordable. It is recommended if you want to grab a cup of coffee and some dessert to go with it.
*Update: The KSEM Coffee Shop is no longer operational.
Vincent's Place Kambingan Restaurant in 637 San Miguel Neighborhood
This unique restaurant serves the famous Manila food, which is kambing (Goat meat) in authentic local style in the city. This dish is made with generally tenderized goat meat, which is marinated with vinegar and soy sauce. Other than this method of cooking, there are a lot more that this restaurant offers in various cooking styles as well as different kinds of meat.
The dishes are measured by weight and start from 2-person sizes all the way to 11 people with very low prices. It is the place where celebrities go; however, everyone is treated with respect by the owner, Mr. Vincent. The location of Vincent's Place Kambingan Restaurant is at 1787-A Dr. Jose P. Laurel Sr in the 637 San Miguel neighborhood.
If you are traveling to other parts of the country, it is worth checking out the most delicious food in Philippines. These dishes are very unique to this country and are very delicious as well. Some of the foods are exotic and not suitable for everyone.