Top 5 Safari Adventures in Africa
Top 5 Safari Adventures in Africa
Safari in Africa has become a lucrative business for local tours. If you visit this continent, you should try top 5 safari adventures in Africa where you can get to know the animals and wildlife here. Being in an African safari is a dream come true for many. However, finding the right spot is a bit frustrating. If you want to enjoy being in a safari park for your next trip in Africa, you should search thoroughly to make sure the place is safe for visiting.
1. Maasai Mara National Reserve in Kenya
Kenya is one of major places for safari in Africa. Therefore, Kenya Safari offers some of the best experiences you can get in the entire continent.  In the famous Maasai Mara Kenya safari you can watch Great Journey of a million herds. Also, if you desire, you can also have a trip to Mount Kilimanjaro in your Kenya safari experience which is the highest mountain in the continent. Some of the best Maasai Mara hotels and lodges include IL-Muran Lentim Eco Camp, Mara Siligi camp, Ngerende wild lake view lodge, Ngare serian and Lewa Safai camps.
2. Kruger National Park in South Africa
Kruger National Park is one of the biggest reserves in the continent and best place to do safari in Africa. The famous Kruger National Park is a suitable option for tourists on a budget for their safari adventures in Africa. This park attracts about 1 million people a year and has some unique staying over offerings. You can have an overnight camping under the night sky as well as staying in luxury villas of Kruger National Park. Kruger National Park accommodations are scattered along a few camps like  Berg-en-Dal, Crocodile Bridge, Letaba, Lower Sabie, Mopani, Olifants, Orpen and many more. Also, for a more private and luxurious stay, check out Hoyo Hoyo Safari Lodge, Hamiltons Tented Camp and Imbali Safari Lodge.
3. Serengeti National Park in Tanzania
Serengeti National Park is another unique reserve where you can see the yearly movement of millions of animals like zebras. This Serengeti National Park has a large variation of sceneries. Here you will have grass fields, rivers as well as forests and mountains. Furthermore,  Serengeti National Park accommodates more than 3 million animals. Also, this park has the largest population of lions in whole Africa which makes it a good option for safari in Africa. zSome of the queen elizabeth national park uganda hotels include Lake Munyanyange Cave Resort, Simba Safari Camp, King Fisher Lodge and Ishahsh Wilderness Camp.
4. Queen Elizabeth National Park of Uganda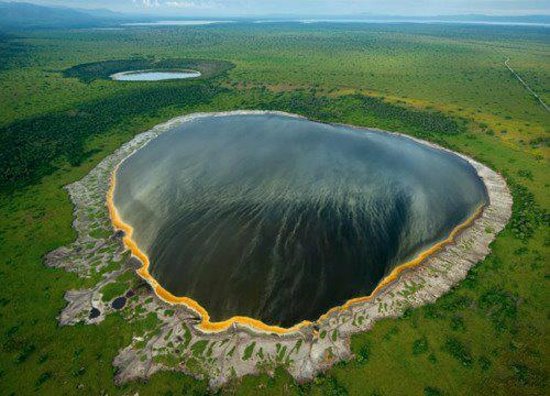 Queen Elizabeth National Park is located in southwest of Uganda which has a wide range of exciting safari adventures in Africa like boating on the Nile, gorilla trekking safaris as well as mountain climbing. It is good to know that Queen Elizabeth National Park was opened in 1952 and visited by the Queen within 2 years after. Also, you should see Queen Elizabeth National Park because it is special because due to its volcanic traits, large fields as well as its wildlife.
5. South Luangwa National Park in Zambia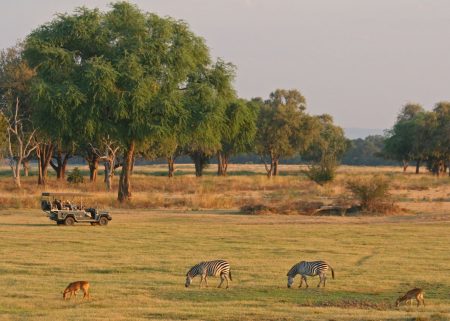 Zambia is a fantastic country foe safari in Africa. A great place to visit with a lot to observe is South Luangwa National Park. South Luangwa National Park has adventure trips like 'walking safaris' as well as trips near the Luangwa River. Also, near the border of Zimbabwe and Zambia you can visit Victoria Falls which is much higher than the Niagara Falls. South Luangwa National Park accommodation for budget travelers include lodges in camps like Flatdogs, Kafunta River, Luangwa River and Three Rivers.
You should try the toughest countries to visit if you want to experience real adventure. Visiting these countries will open your eyes in a way that you might appreciate what you have and understand the hardship of what other populations are going through.