Top 8 Restaurants in Melbourne
Best Restaurants in Melbourne
In this article, you can discover some of the best restaurants Melbourne offers. Hence, check out these top 8 restaurants in Melbourne for their amazing food offerings. Melbourne is home to many world-class restaurants and cafes. However, there is more to this city than expensive dining. Melbourne's city center has a lot of fantastic food at affordable prices. Also, there are so many types that you will surely find what you are looking for.
Coda near ACMI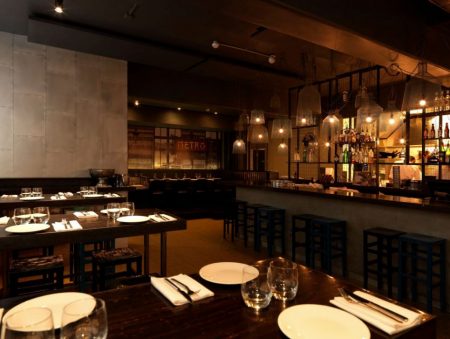 You can find this old basement underneath one of Melbourne's cobbled lanes very close to ACMI. It's an interesting mixture of French & Vietnamese cuisine and one of the best restaurants Melbourne has to offer in this category. Coda is very famous because of its intimate, comfortable atmosphere and helpful staff. The favorite dishes here are steak tartare, spring rolls, and Beetel leaves with crab.
Attica Fine Dining Restaurant in Ripponlea
It is one of the top 50 restaurants worldwide, as well as 2nd best in the country. Eating here is more of a food journey than just a meal. Here, each meal you are given offers something extra and wakes all of your senses. Every dish is full of flavors and interesting mixtures, which makes your dining here memorable. The food here is not cheap; however, it is worth the price. Try to book beforehand to ensure you have a table available.
Chin Chin in East End and Near Flinders Street Railway Station
Chin Chin is one of the best restaurants in Melbourne. Visitors can go to try Thai food. There are many events taking place here. In fact, Chin Chin is really a gay-friendly place and has a dedicated bar if you want to just drink in there. Chin Chin Restaurant is at 125 Flinders Ln in the East End neighborhood.
San Telmo near Parliament House
San Telmo is the best spot if you want to try Argentinian food. Because of its relaxed, it has a cozy vibe, and it is a local favorite near Parliament House. They serve all the famous dishes of Latin America as well.
Cumulus Inc. near Collins Place Shopping Plaza
This place serves all kinds of meals the entire day, including breakfast. Also, you can enjoy the wine bar upstairs before dinner. Cumulus Inc. has a stylish and relaxing vibe inside, where they serve delicious food. Also, Cumulus Inc. is located near Collins Place Shopping Plaza.
Delhi Streets near Melbourne Aquarium
You can find this modern Indian restaurant near the Southern Cross Station, near the Melbourne Aquarium. With the smell and spices from the kitchen and Indian music filling the atmosphere, this place is always good to eat at. Also, there are many options, including vegetarians and meat. Therefore, there is some food for everyone's taste.
Il Bacaro near Chinatown Neighborhood
Il Bacaro Cucina, a favorite of locals, is famous for its unique Italian food located near the Chinatown neighborhood. Offering Italian dishes with a serious gourmet touch, this isn't your normal Italian restaurant. Also, the menu at il Bacaro Cucina is full of delicious delights.
+39 Pizzeria CBD at Little Bourke Street
As one of the best restaurants in Melbourne for pies and pizzas, they serve some of the best pizzas in the city. +39 Pizzeria CBD is one of the best restaurants Melbourne offers its visitors. This place is good if you want great food at an affordable price. The high quality of their food is one of the few reasons why this place is fantastic value for money. They serve both classics as well as some of their own recipes. Also, +39 Pizzeria CBD offers a wide range of pastas & sides.
After trying these magnificent restaurants in Melbourne, it is worth taking a stroll through the city and checking out Melbourne attractions. As a fusion city, you can see many cultural heritage sites as well as beautiful landmarks in this part of Australia.