Best Souvenirs from Argentina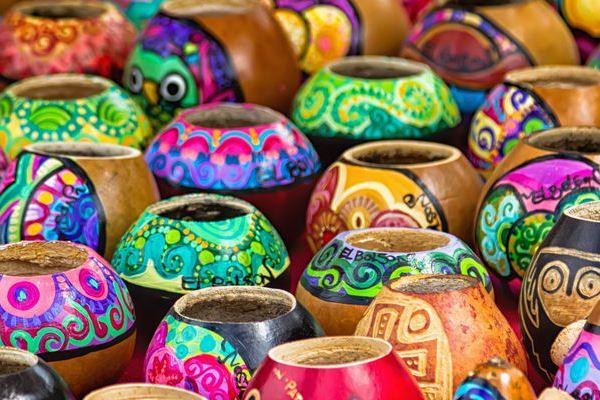 List of Famous Souvenirs from Argentina
Some souvenirs from Argentina originate from the years of cultural mergers from other Spanish-speaking countries. Most Argentina souvenirs are food-based as this country prioritizes flavor over other unnecessary merchandise. That is why they have perfected some desserts, sweets and herbs.
Mate Herbal Drink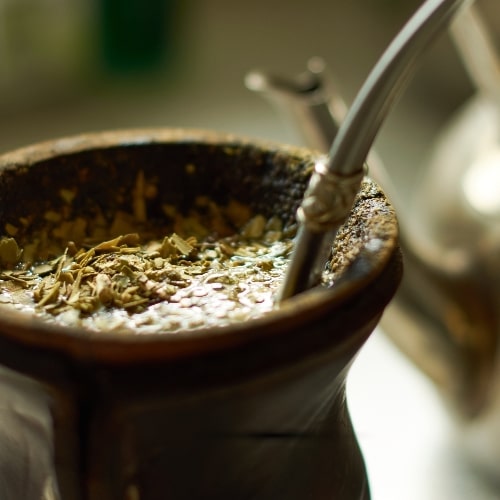 A Gourd container with a packet of Yerba mate plant and a unique metal straw known as bombilla is one of the most famous souvenirs from Argentina. The culture behind this drink is where the essence of the country's culture and way of life seems to reside. Mate is a beverage that aims to unite individuals from all social classes. Hollowed-out alkaline gourds are used to make the traditional Mate beverage. This caffeinated beverage will give you great energy so you can do more sightseeing. Along with other South American nations, Uruguay's neighboring country enjoys high mate consumption.
Alfajor Sweets and Shortcakes
Each area developed its own version of this traditional Arabic dish that the Spanish brought to Argentina. Today, each region has its own version of the alfajor, arguably the sweetest food in Argentina. Highlights include the traditional chocolate alfajores from Mar del Plata, cornstarch ones from Buenos Aires, sweeter versions from Cordoba, Santa Fe, Tucumán, and many more. The good thing is that this sweet is easy to carry, making it one of the better Argentina souvenirs if you do not have a lot of space in your luggage.
Dulce de Leche Creamy Spread
It is well known that Dulce de Leche is originally from somewhere other than Argentina. Since the beginning of time, Dulce de leche has been a staple of ancient civilizations that were able to produce the first animals and get milk for milking. However, it is undeniably one of most flavorful of souvenirs from Argentina, and as time goes on, an increasing number of artisanal producers are making it as one of the staple and nutritious food in Argentina.
Homemade Dulce de Leche is always available in Buenos Aires which is produced with exquisite goat and sheep's milk and cow's milk. Milk candies from all across the nation can be found in various specialist retailers across the country and Buenos Aires.
Folk Instruments and Traditional Silk Clothes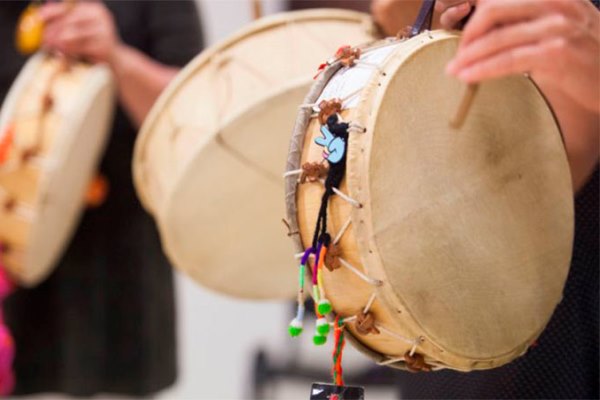 The local population of this nation uses folk, one of the most well-liked and widely-used traditional instruments, for various rituals, festivals, and special occasions. Traditional silk is also available at many gift and art stores if you're interested. Most of them come in beautiful colors suitable for males and females.
Handmade Dolls
This colorful doll is one of the Argentina mementos you will adore the most on this list. These are several handmade dolls that come in a range of sizes and hues. They are perfect for interior design since they give your house an exotic and striking look. Handmade dolls are also common and are part of gifts if you want to propose your love or want to give a cute gift.
Traditional Argentinian Poncho
The customary and traditional poncho is one of those unique souvenirs from Argentina you should pay attention to purchasing while looking among the local souvenir shops. Each region of the country has its distinct poncho style, regardless of the province you visit. Although we advise choosing the conventional ones, you can find those that have the most attractive décor or style in addition to protecting you from the cold.
The fact that some of the patterns you will see have Spanish inspirations, like the Salta ponchos, whose crimson color symbolizes the blood of the bull, is a significant feature. This is a result of the bullfights, which the Spanish brought to Peru and then expanded throughout South America.