10 Unique Waterfalls Over the Globe
10 Unique Waterfalls Over the Globe
If you want to see most beautiful waterfalls world has to offer, you need to travel many distances. These top 10 unique waterfalls over the globe have everything you need to see in waterfall beauties. Waterfalls are great sights to see. They represent the nature's true force and amazing destructive power. Also, they bring calmness to the viewer. Here are some of the best waterfalls you can try to have a visit around the world.
1. Sutherland Falls (New Zealand)
In the south of New Zealand you can find the Sutherland Falls. The height of it is approximately 580 meters and it's surely impressive enough to mesmerize you. Though Sutherland Falls has been used by trackers since 1890, there are still places that are still remote and untouched.
2. Kaieteur Falls (Guyana)
Kaieteur Falls is located in the heart of the Amazon. This waterfall is one of the many jewels of the of South America. Also, It's the biggest waterfall in respect to the volume of water dropping. Kaieteur's height is at 226 meters and offers a great view over the beautiful nature around it.
3. Yosemite Falls (USA)
California's Yosemite National Park is truly a sight to see. Also, the height of the waterfall is around staggering 740 meters. Yosemite Falls is truly huge and absolutely jaw dropping. However, the waterfall is large enough to be enjoyed at a distance if you can't make the journey to the top.
4. Angel Falls (Venezuela)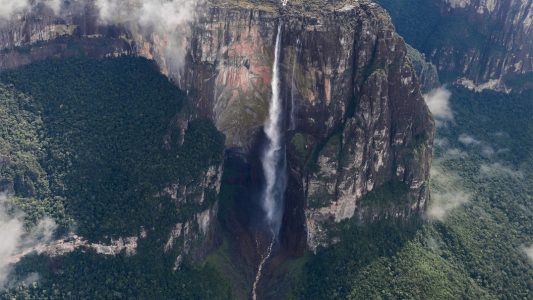 Angel Falls is world's highest singular waterfall with an impressive height of 979 meters. If you're visiting Venezuela, then you really need to see this place. Also, Angel Falls is a UNESCO World Heritage Site. The journey upriver is somewhat difficult since Angel Falls is still quite remote. However, you be rewarded with a look at one of the most amazing places on Earth.
5. Victoria Falls (Zimbabwe)
These falls are found on the border of Zimbabwe and Zambia. Victoria Falls, at 107 meters tall, is famous for being the largest in the world for its steadily falling water. These falls are remarkable, and many travel to Africa just to a look at this place.
6. Jog Falls (India)
You can find Jog Falls in the state of Karnataka. This place is also known as the 2nd sharpest waterfall in India. With the height of 253 meters, the falls offer views of the water drop over an an unique Indian landscape.
7. Gullfoss Falls (Iceland)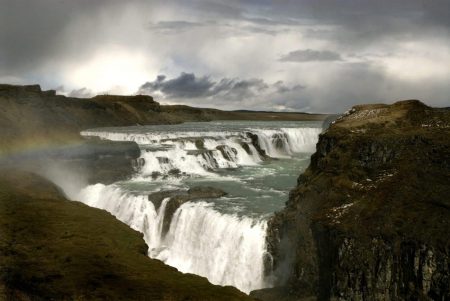 Here is the Iceland's most remarkable waterfall and a true representation of the natural beauty to be seen across the country. The water rush is so powerful that it was once used of as a source for power generation with just 32 meters of height.
8. Plitvice Falls (Croatia)
Eastern Europe isn't really famous for having waterfalls. However, Plitvice Falls in Croatia is an exception. Plitvice Falls is part of Plitvice Lakes National Park with 77 meters in height. Also, it attracts approximately 1 million visitors yearly to see its beautiful sight.
9. Niagara Falls (New York & Ontario)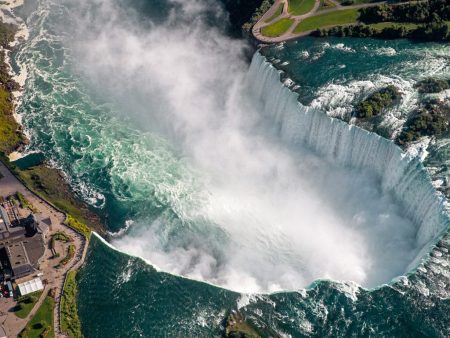 Niagara is at the border of the US through New York as well as Ontario in Canada. The falls are truly high at 99 meters. And while on the Canadian side there is a touristy town, on the American side you will only appreciate its scenic views. However, both the sides are worth a visit to get the full experience of visiting the falls.
10. Iguazu Falls (Argentina & Brazil)
Same as Niagara Falls, Iguazu Falls is between 2 counties, alongside the border of Argentina and Brazil. Also, these falls are the largest waterfall system in the world. Iguazu is just 82 meters tall, however, its width extends for more than 1600 meters.
If you are an adventure traveler, check out the most spectacular pink beaches in the world. These beautiful beaches have dream like pink sands ad are suitable for taking picture and lying down.