Best Bars In Bursa
There are a few Bursa pubs that tourists and travelers can visit. This article is all about top bars in Bursa offering a great experience to tourists. Bursa, other than food, has a decent nightlife scene as well that you can find in Turkey. You still need to look around to get good beer and cocktails here. However, there is a list of a few places that might make this easier for you while in this city. Most of these locations are located in accessible areas and offer great quality beer and bar food at very good prices, hence their popularity.
Kat 3 in The Magazine Mall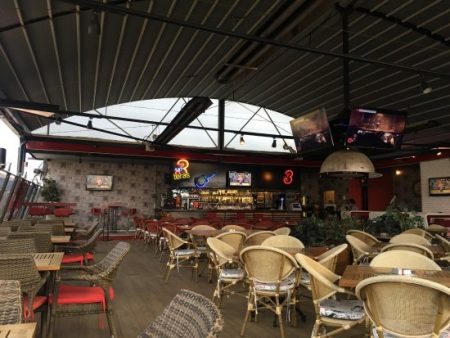 Kat 3 is one of the top bars in Bursa, with a large interior space and a good bar inside. It is a quiet and decent place to go and enjoy some beer mugs. Also, the meals as well as service are acceptable. Another positive point of drinking and dining here is that you have a vantage point of the city, especially during the summertime. Furthermore, you can find Kat 3 in the Fethiye neighborhood near the Magazin Outlet Center.
Hayal Kahvesi Bursa Suitable For Events
Hayal Kahvesi Bursa is a more modern Bursa pub in the city with interesting decoration. This cafe is also a quality drinking pub that you can give visit. They have good music playing every night, and they serve very nice cocktails as well. Also, if you are interested, you can enter this pub at Ekim Mah Özlüce Peksa Plaza.
Caddeüstü Özlüce a Relaxing Environment
This bar is one of the top bars in Bursa that you should definitely visit. It is a nice place where the staff is friendly, and the service is good too. Also, the environment is laid back and relaxing with nice music. Moreover, this place is best for your evening drink. Moreover, if you like some great American-style bar food, you can order them here. You can find Caddeüstü Özlüce at Ahmet Taner Kışlalı Blv.
Also, try some of the top cafes in Bursa that offer great coffee as well as delicious desserts in town. These cafes are relatively cheap and affordable for many tourists and travelers while having an amazing atmosphere in them.
Best Bursa Pubs to Visit
Most of the good Bursa pubs are located in Nilufer and Osmangazi neighborhoods. These are the areas where mostly younger crows hang out, and some of the liveliest streets of the city are located. Also, public transportation is readily available here, so you can reach these bars in Bursa easily.
Kule Pub Best for Beer From The Tap
Kule Pub is one of the best pubs in Bursa for those who want to drink beer old-fashioned style from the tap while listening to great rock and jazz music. The prices here are fair, and the service is quick and professional. The easiest way to get here is by taking a taxi to Özlüce in the Altınşehir neighborhood on the Muammer Aksoy street. As for public transport, the nearest station is Ertuğrul İstasyonu subway stop.
High Out Dart Club best for its Live Music
High Out Dart Club is one of the greatest Bursa pubs for live music. As the name suggests, you can also play dart games here while drinking, though with some extra charges. You can find many imported beer drinks as well as some tap beer here at very affordable prices; as for its accessibility, it is very close to the Paşa Çiftliği station, exactly at Kükürtlü, Oulu Caddesi Oylum Gökberk sitesi ç8 near Gökberk Sitesi apartment buildings.