5 Cheap Places to Eat in Barcelona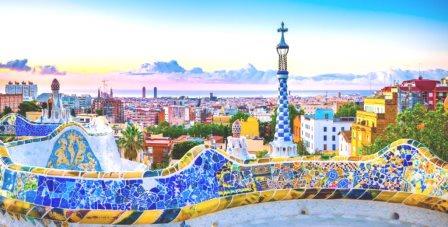 Budget Friendly and Cheap Places to Eat in Barcelona
For your comfort while visiting Spain, here is a list of 5 cheap places to eat in Barcelona. There are many cheap eats Barcelona travelers can choose from. Barcelona is a cultural spot which holds many historical buildings and offers a unique city vibes. Tourists can also find many cheap eats in this city. You'll realize that even the more expensive restaurants have more affordable options in their lunch; "menu del dia". Often, these deals include of 3 courses. Also, they come with a drink and coffee at a cost of around €10-€15. If you don't see it advertised, ask for the cheap menu by name and normally they show you a hand-written chalkboard in the corner.
1. Pikio Taco close to Casa de les Punxes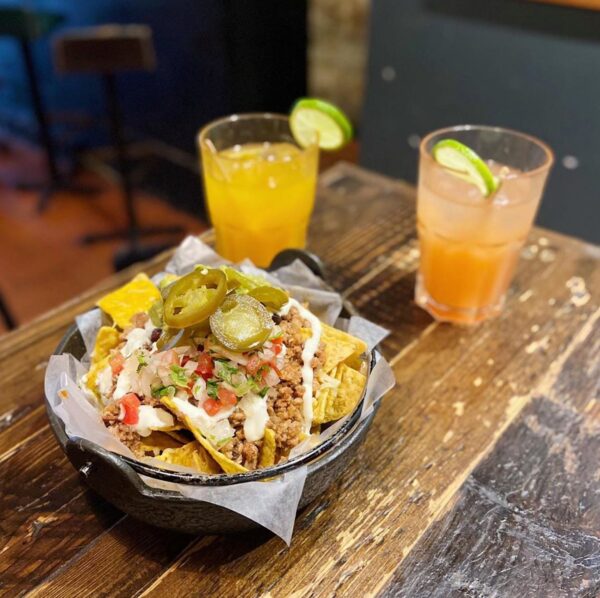 There are many Mexican choices and cheap eats Barcelona locals eat daily. However, Pikio Taco, is a local favourite. This shop is positioned across the road from Generator Barcelona. Their tacos are cheap at €3.5 each which you can try their selection of tacos. They offer local favourite Pikio with beef and chorizo with Guacamole for €4 and Nachos for €8. They are perfect if you want to share it together. Also, don't forget to try their tasty must-have cold Margaritas priced at €5. Overall, Pikio Taco is one of top cheap places to eat in Barcelona very close to Casa de les Punxes.
2. Narciso Known for its Sandwiches
Narciso offers a tasty cheap food in Barcelona and offers some of the best sandwiches in the city. It is a place which offers the traditional schiacciata (bread) all they way from Tuscany, Italy. A delicious sandwich right there in front of your eyes with the best and fresh ingredients as well as incredible sauces. Also, if you ask locals, they tell you that in terms of tasty sandwiches, they are one of best cheap places to eat in Barcelona. This is because they use really quality and fresh ingredients. The prices for these treats generally ranges from €6 – €13.
3. Bao Bao has Budget Asian Food
Asian street food at its best, this shop offers bun-baozi. It is one of cheap eats Barcelona people like to eat when they in hurry. This simple bun a steamed Asian bread shaped into a bun filled with delicious food. Also, for vegetarians, there is the Bao Gandhi and there is even a Bao Obama filled with barbeque chicken. The prices for the buns ranges from €5 – €11. This restaurants is on Plaça del Dr. Letamendi street, short walk away from Plaça de Catalunya.
*Update: Prices usually starts over 18 Euros for a full meal.
4. Teddy's Famous for its Sandwiches
Teddy's is one of cheap places to eat in Barcelona. In fact, Teddy's is offering "saj" sandwiches in Barcelona which made on the spot. It is one of the most delicious cheap food in Barcelona. The fresh dough is hand rolled, spread on a pillow shaped cloth, and slammed on a hot convex griddle. Also, while baking, they top the bread with fresh and unique Lebanese ingredients. This delicious sandwich costs somewhere between €3 – €7. They offer vegetarian and vegan as well as normal meaty sandwiches.
*Update: at the moment, this eatery in not operational.
5. A Tu Bola near El Gato de Botero
This small restaurant is located in the Raval neighbourhood and truly is one of the top cheap places to eat in Barcelona. The dishes they offer are Falafel and Hummus, both suitable for vegetarians and those on a gluten-free diet. These are some of the best cheap eats Barcelona visitors can really give a try. The chef is Israeli, so as you get the excellent chickpea fritters with middle eastern touch. Also, their Asian chicken meatballs are one of local favorites. If you want dessert, you can get a large chocolate dessert too. You can visit the famous El Gato de Botero bronze structure nearby here too.
Top Cheap Eats Barcelona Visitors Should Try
There is no shortage of delicious cheap eats Barcelona has to offer but if you are a tight budget, sandwiches, meatball and falafel stores are recommended. These restaurants generally do not compromise quality and have enough options on the menu that suit every dietary needs as well.