Best Souvenirs from Lebanon
Top Gifts and Souvenirs from Lebanon
When traveling to the Middle East and especially Lebanon, it is worth seeking some gifts and souvenirs from Lebanon to bring back home. This country has a great culture making quality artifacts and has many gifts to offer its visitors. Travelers need to search cities like Beirut, Tripoli and Byblos to get acquainted with local culture and grab a locally-made gift with you.
Lebanese Glassware and Artefacts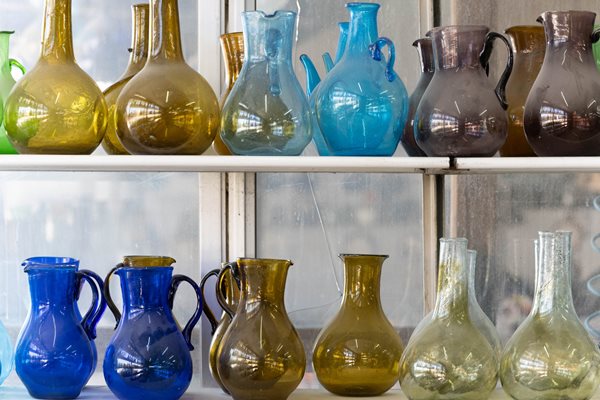 Lebanese glassmaking and glass blowing are some of the most valuable souvenirs from Lebanon that will truly mesmerize you. Glassmaking in Lebanon originated in the Phoenician period. Even though this ancient glassmaking art is slowly disappearing, skilled artisan glassmakers still continue this tradition with more innovative touches. The place to buy glassware in Lebanon is the Sarafand village, located in the southern part of the country. Other Lebanese souvenirs made by hand with traditional and new designs include furniture, cutlery, carpets and much more.
Lebanese Mixed Nuts
Lebanese Mixed Nuts are prevalent and one of Lebanon's most famous souvenirs. The bowl of nuts, oilseeds and special spices are an integral part of the dining table in Lebanon. Lebanese nuts are roasted specially and this makes their taste unique. You can buy roasted almonds, pistachios, and cashews in stylish and convenient packages as souvenirs.
Lebanese Woodcrafts and Woodcarvings
The wooden and carved artifacts of Lebanon will be one of your best options in front of you if you also enjoy selecting special gifts and souvenirs. You can purchase several varieties of them. Lebanese artists produce beautiful works so unique that you won't find them anyplace else using their outstanding sculpting abilities. Please make sure not to neglect these wonderful wood carvings while purchasing souvenirs from Lebanon because you can find them in numerous shops across the nation and they are reasonably priced.
Traditional Clothes like Abaya
Today, many local Lebanese wear similar to what most people wear globally, but some still continue wearing the traditional clothes, The Abaya, especially in the more rural part of the country or as a fashion statement. Traditional clothing for men includes a white "laffa" or Turban with dark color Sherwals or pants as well as a white shirt and a dark color west. As for women, they have more colorful attire and a simple Mandil (veil) or Futa (headdress). These traditional clothes will make for great souvenirs from Lebanon as they are exceptional and made from quality fabrics.
Backgammon or Tawle Board Game
Walking in the streets of Lebanon, you will quickly recognize that Backgammon playing is not just for fun but also engraved in the local culture as many generations are still playing this Ancient game. This board game is called Tawle in Lebanese and the board sets, some of which have a chess board on the front, are available in many souvenir shops. Stroll in the Ashrafieh neighborhood in Beirut, where you will see old shops selling these fun Lebanese souvenirs at affordable prices.
Sweets and Local Wines
Like many Arab nations, Lebanese are renowned for making some of the most delicious sweets in the Middle East. The city of Tripoli, especially the Zahriyeh neighborhood, Beirut and other coastal cities have their own delicacies like Hallab, Knafeh, Baklava, and Mafroukeh, to name a few. These sweet and delicious from Lebanon also come in mixed pancakes for more accessible transport and comfort. They usually include all the famous sweets packed in a box, but most are dry sweets. Also, Lebanon has a robust wine-drinking culture, exhibiting the availability of many bars in Beirut. They produce primarily red and white, and the flavors differ from other countries.
Custom and Designer Jewelry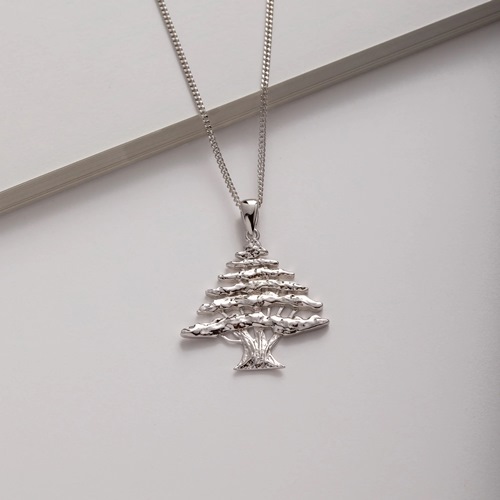 Some of the best jewelry stores in Lebanon are located across the city of Beirut. This is the city to go to if you have the means and money and you want to have a piece of jewelry made for you using Arabic-style designs made by skilled goldsmiths and with quality precious stones and gold.