Best Bars To Visit In Kuala Lumpur
Best Bars To Visit In Kuala Lumpur
There are many bars KL offers to tourists and this post explores best bars to visit in Kuala Lumpur. If you are visiting this city for the first time, Kuala Lumpur can be a bit overwhelming. Malaysia's capital gives tourists a lot to see: spicy food, high humidity as well as crazy traffic. Here you can see some of the top bars and move away from the bustling of the city.
The Attic Bar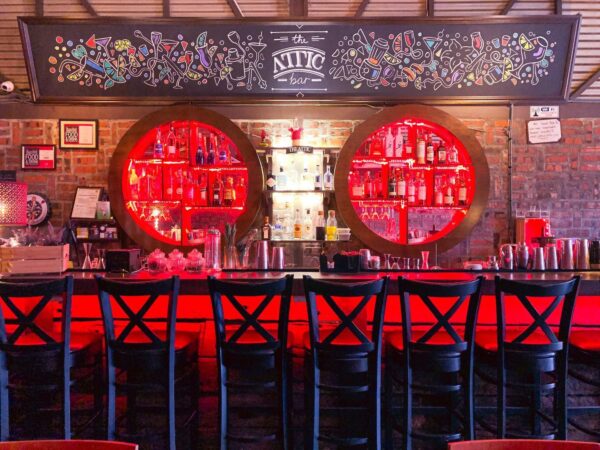 Cocktails at The Attic Bar are considerably cheap. The Attic Bar is one of those bars KL visitors can go if they just want to seat down and have a nice drink without being flashy. In the Attic Bar, you can either seat the bar  stool section or try seating at more comfortable seats available inside.
Heli Lounge Bar
Helipad kl is another of rooftop bar KL has for its tourists and visitors. In fact, Helipad kl is slightly more family friendly and you will see many locals come there to just drink non-alcoholic drinks. If you want to have a nice weekend night out, you should try Helipad kl as one of to go options in your trip.
Marini's On 57
Marini 57 is probably the most famous rooftop bar Kl has to offer to mainly affluent class. In fact, Marini 57 is where you can go to meet some of the most famous celebrities in Asia. If you want to experience one of most luxurious bars kl has to offer, then Marini 57 is the best place to be with its magnificent view of downtown Kuala Lumpur.
SkyBar
Sky bar kl is one of other rooftop bar KL offers to those who love the see Kuala Lumpur City from top. The main thing differentiating Sky bar kl from other places is its indoor pool which is mostly unused. Also, you can seat the sofas and look down at the hustle and bustle of the city in Sky bar kl.
Barcade KL
Barcade KL is a relatively new bars kl enthusiasts can go. It has a neon design giving it a futurist look and feel. The interior is also very nicely designed with bright pink and blue neon lights. Also, inside Barcade KL there are some activities you can do like playing beer pong or other available games.
If you want to save some money on your travel in kl, check out 5 cheap places to eat in Kuala Lumpur where they offer delicious food and budget friendly dishes. Their food mostly ranges from Malay cuisine to Indian and Chinese in general.