Maybe you think that in the case of the best Southeast Asian countries in terms of tourism, you have enough information. The special climate, the kind people, the good social structure, and the beautiful scenery of these areas have made them tourist destinations. However, this article will give you a different guide from Southeast Asia.
Southeast Asian Food Culture
The best Southeast Asian countries for experiencing Asian food culture include Vietnam, Singapore, and, obviously, Thailand. The good thing is there is a lot of street food in these countries, and you do not need to pay a lot to enjoy the food scene in Southeast Asia.
Vietnam for Famous Pho and Bánh Mì
Vietnam is a country full of healthy foods with lots of vegetables that rarely have fried ingredients inside or are being fried, and most importantly, all foods are flavored with fresh vegetables and spices. Be sure to try the Pho, Bánh mì, as well as onion rolls.
Thailand to Have Pad Thai and Papaya Salad
For spicy and hot dishes, one should visit Thailand. There is no surprise that Thai dishes are spoken all over the world. Be sure to try their street foods on a Thailand trip. Foods are delicious, freshly cooked, and exotic. Be sure to try the fried rice, pad thai, and papaya salad.
Singapore with Food like Chili Crab
Singapore is a relatively expensive country. But if you use their food markets or street foods, you can save a lot of money. You will miss the kindness and warmth of the people of this region, and the taste of the food there will remain long in your memory. Make sure you don't forget about chicken rice, chili crab, as well as shrimp with noodles.
Best Southeast Asian Countries to Visit
Timor and Brunei are among the best Southeast Asian countries to visit if you wish to see some exotic destinations. These countries offer a lot of natural beauty and marvelous structures.
Timor to Experience Blue Ocean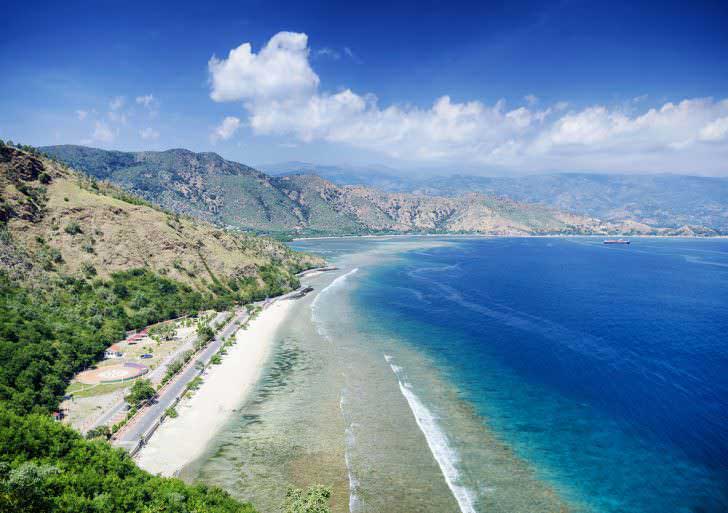 You have no easy way to get here because you only have to fly through Singapore, Indonesia, or Australia to get to this country. You can enjoy the architecture belonging to the Portuguese colonial period and experience underwater diving of the ocean. They even have a Christ statue, just like Rio de Janeiro.
Brunei to See Bandar Seri Begawan
The country's full name is Brunei Darussalam. In the true sense of the word, it is the place of peace-loving inhabitants. Bandar Seri Begawan is the capital of this wonderful country. Sometimes you'll feel like you're the only traveler in the country. However, exploring and visiting the waterways and rural and urban waterways of Kampong Ayer or visiting the Ulu Temburong National Park leaves you breathless.
The Southeast Asian Temples to See
Some of the best Southeast Asian countries to see on your trip for their temples include Cambodia and Myanmar. These are the countries where there is a less commercialized feel to it, and you have more freedom when it comes to exploring temples there.
Cambodia Famous for its Angkor Temple
Two words can summarize the whole journey: Angkor Temple. Seeing Angkor's huge and complex temple has the same merit as seeing in the whole of Southeast Asia. Be sure to plan a visit to the temple to watch the sunrise from behind the temple. Besides this temple, in other cities, there are dozens of attractive temples to visit that we recommend you not miss them.
Myanmar to See Old Bagan Temples
If you have never heard of the name "Bagan," then you may not need to set up an itinerary to see thousands of temples across the vast country of Myanmar. Each of these temples has its own history and destiny. A hot-air balloon that gives you a tour of these areas can be enjoyable, exciting, and memorable. You may also think that you are experiencing out-of-this-world beauty by visiting Bagan.
If you want to visit other exciting world famous temples and enjoy their beauty, then you can do so by reading about them on our page and planning your trip more carefully.