Most Interesting Flea Markets in Los Angeles
Best Flea Markets in Los Angeles
Flea markets in Los Angeles play an important role in providing everyday items to locals. In fact, flea markets in LA are more visited than famous shopping malls. It is because, other than cheaper goods, people visit them to enjoy events and gather with their families and neighbors to socialize on the weekends. In this post, you will get to know some of these markets, their whereabouts, and their general offerings.
Silverlake Flea located on Sunset Blvd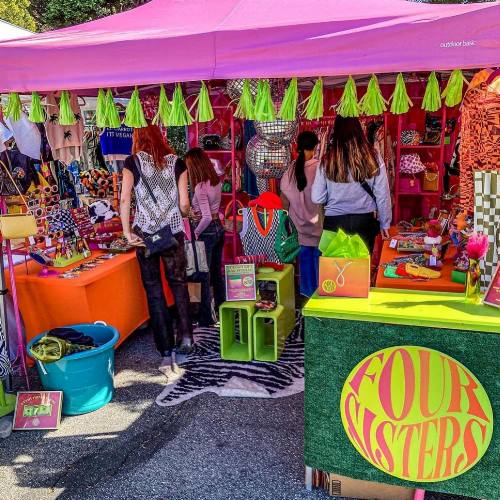 For those who want to shop for unique clothes, both new and second-hand, Silverlake Flea is the place to go. This is one of those flea markets in Los Angeles which is open only on the weekends, Saturdays & Sundays. You can find Silverlake Flea in the Echo Park area, inside the TAIX building, on Sunset Blvd. Other than clothes, you can find jewelry, crafts, and other household items. As for the food, there are some food trucks for hungry visitors.
Topanga Vintage Market in The Pierce College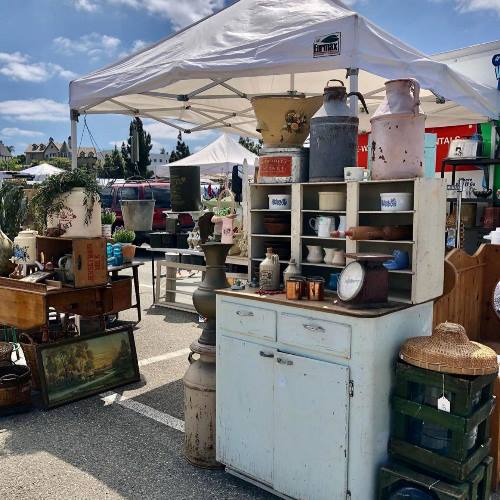 Topanga Vintage Market is another one of the good flea markets in LA. Travelers can find it in the Pierce College, where you can find everything from vintage goods, clothing, jewelry as well as home appliances. This vintage market opened in 2012, and even though it is relatively small, it offers great products to those who come to shop. There are hundreds of small vendors here that change by the season items they are selling. Every last Sunday of each month is the time to visit the Topanga Vintage Market.
Melrose Trading Post inside Fairfax High School Campus
Melrose Trading Post is another one of the popular flea markets in Los Angeles. Occupying an area of 17400 square feet, Melrose Trading Post is located inside the Fairfax High School campus. This flea market takes place every Sunday, and since 1997 they have been offering everything from antique furniture, old-school clothes, and handcrafted artisan products to visitors.
The good thing about here is that you can bring your pets along and enjoy the local musicians while shopping here. The ticket price is $5, which you can pay at the entrance or purchase online as well. Also, you can get here by car, and if you use public transport, bus numbers 10/48 & 217, as well as Subway's B Line (RED), will get you to this flea market.
Los Feliz Flea near The Franklin Hills Area
Los Feliz Flea, with more than 170 vendors, is one of the largest flea markets in LA. This market provides a great shopping experience for those who want to find some antique items and fashionable clothes. You can visit them every Saturday from 11 in the morning until 5 in the afternoon. The location of Los Feliz Flea is at John Marshall High School near the Franklin Hills area. Moreover, the admission and parking fee are free of charge, and you can even bring your household pet inside too..
El Faro Plaza close to LAX Airport
As one of the most popular flea markets in Los Angeles, El Faro Plaza has both indoor and outdoor vendors satisfying all the customers' needs. They have been in operation since 1979 and have gradually become a local go-to place for all kinds of family events and shopping. You can find El Faro Plaza on the corner of Vernon Ave & Alameda Street, which is also very close to LAX airport.
Therefore, if your time is short and you want to leave LA, this flea market might be the most suitable for you. The merchandise here covers around 16 categories, including auto parts, beauty, computer repair, games, and a lot of delicious food carts. They are open every day of the week except Tuesdays from early in the morning till late in the evenings.
Lacc Swap inside Los Angeles City College
Lacc Swap is a suitable place for finding everyday items in a vibrant and welcoming environment. The products you will find here are mostly discounted household items, second-hand vintage artifacts, and cheaper clothes. The admission is free, same as the parking, and you can visit them every Saturday & Sunday inside Los Angeles City College designated area.
Alameda Swap Meet in the Vernon Neighborhood
Another one of the old-school flea markets in Los Angeles is the Alameda Swap Meet. Similar to the El Faro Plaza, the Alameda Swap Meet is only closed on Tuesdays. This market is great if you want to experience Mexicana traditions both in terms of clothing and even food offerings. They have some of the cheapest prices that you can find in the Vernon neighborhood. Bus numbers 105 & 611 have stops near his market.
Schedule of Flea Markets in LA
Most of the flea markets in LA are operated by the local communities which reside in working-class neighborhoods in the cities. Therefore, they only operate on the weekends, Saturdays, and Sundays. But they are still other open daily from early morning until late evening. So, make sure to allocate your time correctly and free up your time on the weekends to make full use of these flea markets in Los Angeles.