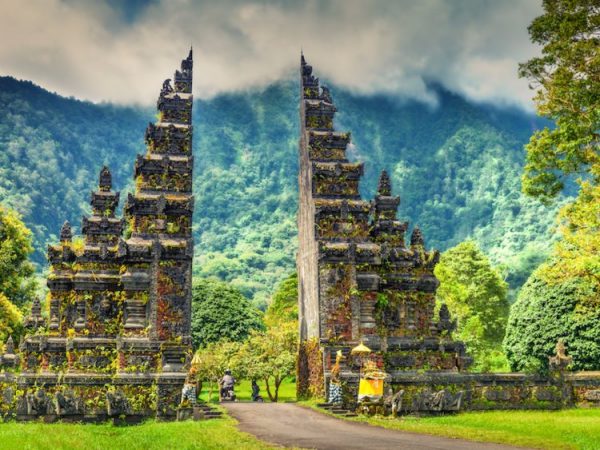 Top Attractions in Bali
Bali tourist places are among some of the most famous in the world. For eager tourists who want to visit some of the best attractions in Bali, then this article introduces them in more detail. Also, Bali is a tourist destination that offers culture, natural beauty as well as long history to visitors. There are many Hindu and religious attractions here as well as some very distinct natural beauties. Here are some of the best places you can visit with family while in Bali.
Uluwatu Temple with Beautiful Sunset Views
This temple is one of religious attractions in Bali. it is located on a magnificent cliff, and this uniquely built temple has a major cultural importance here in the area. There are traditional dance as well as drama performances during the sunset which represents the culture and customs of that specific area.
Tegalalang Rice Terraces Housing The Alas Harum Attraction
Tegalalang Rice Terraces are some of the more famous Bali tourist places that you can see them on postcards. The beautiful rice terrace gives tourists a true beauty to admire as well as an insight on how locals actually farm for food here. There are spots that you can admire its beauty and drink some local tea and engage with them. The locals are really friendly here.
Besakih Temple close to Mount Agung
Besakih Temple is Bali's biggest temple. you can find this temple on Bali's highest mountain known as the Mount Agung. The big temple houses about 86 other smaller temples inside that were from a millennia ago. There are about 70 religious ceremonies happening here each year bringing over Hindu worshipers from all over the area.
Ubud Royal Palace Known Also as Puri Saren Agung
Ubud neighborhood used to be a royal town. Therefore, you will see many beautiful palaces that are cultural as well as historical landmarks to locals. Puri Saren Ubud Palce is one of the biggest attractions in Bali which is positioned at the center of the neighborhood.
Ubud Monkey Forest or Mandala Suci Wenara Wana
Ubud Monkey Forest is another one of famous attractions in Bali .This forest is a temple as well as a natural habitat to a lot of monkeys here. What brings many visitors here is its natural beauty, good weather as well as obviously lots of monkey who play with you if you be nice to them.
Elephant Cave Hindu Temple Located near Ubud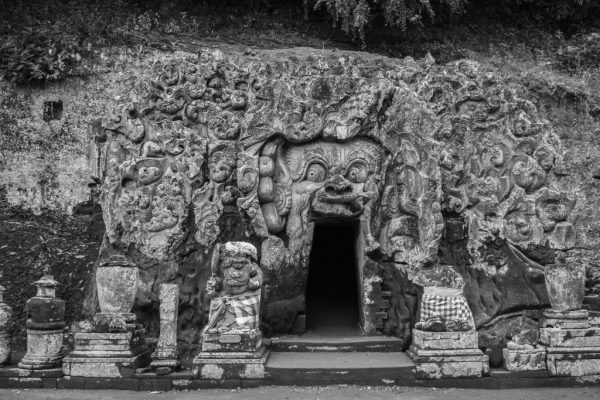 The unique cave is a Buddhist temple that has sacred figures carved on its walls. Also, the temple has a large pool that locals believe it cleanses the soul and sends bad spirits away.
Temples Among Bali Tourist Attractions
Besides the stunning nature and beautiful beaches, the Bali tourist attractions are very diverse and different in their purpose. Bali temples are among the important tourist attractions in Bali attracting both pilgrims and enthusiastic travelers. These temples are very attractive among tourists due to their beautiful scenery and magnificent architecture that have survived from different centuries. Especially visiting them on special occasions and celebrations of Balinese people are more advised.
Tanah Lot Temple a Good Spot for Photography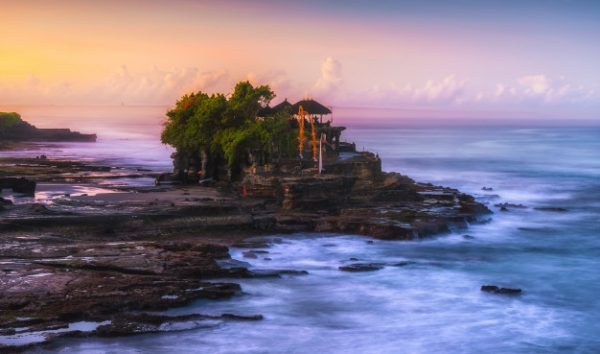 This sea rock temple is both religious as well as cultural attraction. Due to its close proximity to the ocean, this temple has a fantastic backdrop of the vast blue water that it's even prettier during the sunset.
If you like to visit religious temples in this country, then you should also visit the most beautiful temples in Indonesia. these temple are mostly Buddhist and Hindu shrines that offer great architectures and calming sites for you to visit.
Tirta Empul Temple close to Town of Tampaksiring
Tirta Empul Temple has water flowing out of carved stone pipes that people believe it has power to heal and cleanse the body as well as ones soul. Whether or not you believe in that thing, dipping your body in its pool is a memorable experience.
Garuda Wisnu Kencana Statue
Garuda Wisnu Kencana park offers many attractions like huge statues, exhibition halls as well as a festival park. This park is a great location if you want to learn about local Balinese culture while having fun with friends and family.