Best Flea Markets in St Louis
Antique and Flea Markets in St Louis
Even though St. Louis County is not that large, the flea markets in St Louis have been going strong over the years. They are the providers of cheap and reasonably priced everyday items as well as antiques for those who want to decorate their house or just need a spare. Here is a list of the largest operating flea markets and antique stores in St. Louis, Missouri.
Treasure Aisles Antique Mall in Maplewood
Since 1997, Brentwood, Maplewood, Richmond Heights, and St. Louis, Missouri, as well as the surrounding area, have turned to Treasure Aisles Antique Mall as their go-to destination for antique shopping.
In this mall, 128 different antique dealers sell a huge range of antique jewelry, glassware, collectibles, furniture, and more. These dealers, each with a unique specialty, can offer you various items and share their knowledge on what each item offers. You can always discover well-preserved mid-century contemporary furniture, vintage glassware, primitive artwork purchased abroad, military relics, memorabilia, odd jewelry, functional antique clocks, local ceramics, and much more. Also, you're welcome to stroll around their 13,000-square-foot warehouse all day considering it is both pleasant and roomy and has sanitation facilities.
The Treasure Aisles Antique Mall hours of operation are daily from 10 am to 5 pm, but sometimes they stay a bit longer if there are still customers in the store.
Lemay VFW Flea Market in the Lemay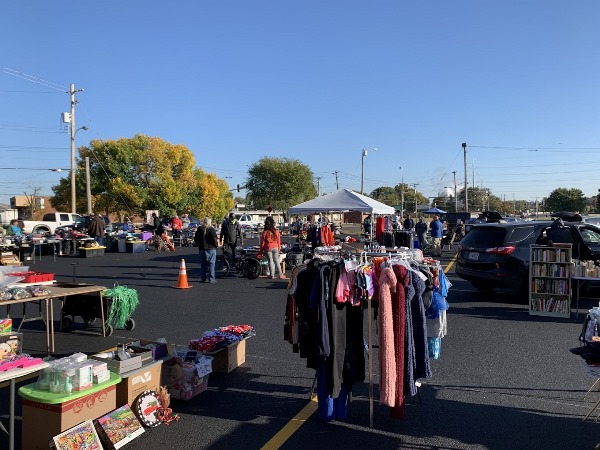 Lemay VFW Flea Market is one of the open-air flea markets in St Louis that operates from the parking lot of the VFW Hall which is found on the Military Road. This market is what you would call an old-fashioned flea market where many private vendors come with their vehicles, set up a table and sell whatever they want. As a result, you will find great deals on clothes, tools, antiques, toys, electronics, essential equipment and much more. The Lemay VFW Flea Market scheduled hours of operation are every Sunday from 8 am to 4 pm.
The Green Shag Market in Fleischer Court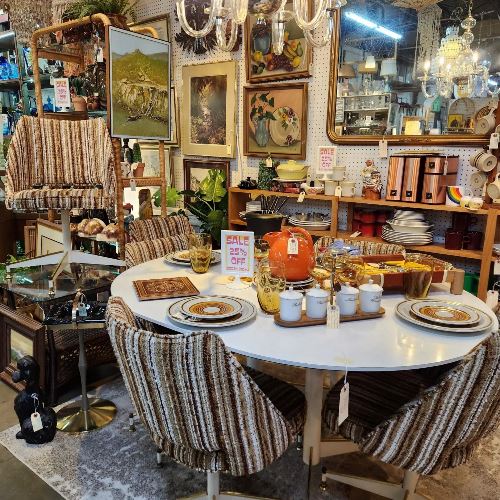 Let's take a look at another thrift market in town. The Green Shag Market in Fleischer Court shopping mall is one of the most visited indoor antique & flea markets in St Louis for those searching for old furniture, kitchenware, 60's style retro merchandise and much more at great prices. There is also an open-air market that takes place in October that is worth a visit. The location of The Green Shag Market is at 5733 Manchester Avenue and they are open from Friday to Sunday, 10 am to 5 pm.
The Hill Antique Market on Daggett Avenue
Since 2019, The Hill Antique Market has been a welcoming place that accommodates about 70 or more vendors to offer their products to the willing enthusiasts. This antique market in St. Louis has organized everything neatly in a beautifully decorated space. The items here are priced according to their worth, though generally slightly higher than average, and the staff is always cheerful and smiling. Also, there is a small café available on the inside. Head to 4923 Daggett Avenue to find The Hill Antique Market. The Hill Antique Market's hours of operation are daily from 10 am to 5 pm.
Fairmont Flea Market in East St. Louis
Fairmont Flea Market is located in the East part of the city and has become one of the most frequently visited outdoor flea markets in St Louis. The exact location of Fairmont market is slightly further away from the city center in Fermont City, on Collinsville Road, East of St. Louis. This is a great spot for family as there are all kinds of great merchandise to shop here. Those include very cheap cleaning products, tools, furniture, new and second-hand clothing, kids' toys and bicycles.