Traveling may be just for the sake of changing your mood; however, travelers want to explore the most dangerous tourist attractions in the world to feel the adrenaline rush. Also, they can get to know more cultures, maybe rethink their biases, and appreciate what they already have. For those who love to see new landscapes along with excitement, there are many dangerous tourist attractions and sights throughout the world to go to.
1. Haiti a Place Full of Chaos
A small place in the Caribbean, Haiti has always been a place full of chaos. This upheaval began with the slavery uprisings and civil wars that caused chaos in the early years and continued with natural disasters that occurred during this period. The existence of a government without a specific purpose and extreme poverty has caused failure in this region. The events have made Haiti an unsafe place to live and one of the most dangerous tourist attractions in the world. Moreover, it is not only related to the fact that this place is one of the most hurricane-prone areas, but also it is naturally prone to flooding as well.
2. Cape Town Located in South Africa
A place full of natural beauty and wonders but full of crime, poverty, and political unrest. However, from what we know, this place can be worth the trip. You only have to be careful about which area of ​​the city you go to, especially at night, making it another one of adventurous tourist attractions in the world.
3. Milwaukee in Wisconsin State of USA
It is a city located in the United States. Milwaukee, Wisconsin, has had a 5 percent increase in crime since 2012. From the outside, though, Milwaukee has a wonderful winter, although you should be cautious about it when you visit the city.
4. Philadelphia with Great Historical Locations
Philadelphia is a beautiful city filled with great historical locations. But crime rates have been steadily rising in recent years in the area. This makes this city one of the dangerous tourist attractions in the world. Therefore, make sure to take precautionary steps when visiting this city.
5. Lake Kivu in Democratic Republic of the Congo
Lake Kivu contains large amounts of methane gas beneath its dark depths. All these gases will lead to volcanic activities. If that happens, local people, as well as visitors who reside near the lake, are at great risk.
6. St. Louis in Missouri with Charming Skyline Landscape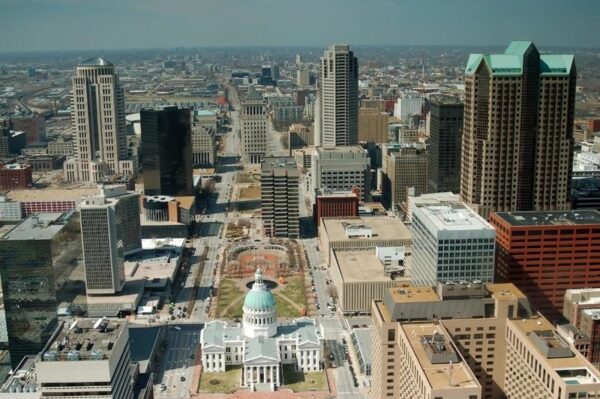 The blue sky and charming skyline make the landscape of St. Louis very attractive; however, due to its high crime rate, it is largely one of the most dangerous tourist attractions in the world. Make sure to visit the places that are in the vicinity of the center and not go stray away from the busy areas of the town.
7. Rio de Janeiro in Brazil with Beaches and Carnivals
When you think of Brazil, you think of great beaches with white sand as well as carnivals. However, you change your mind when you see the slum settlements in cities like Rio de Janeiro. You are safe while roaming the beach or hotel; however, keep in mind that there is a high level of violent crime in this city at night.
8. Acapulco located in Mexico
Another interesting city that will be popular when it becomes a city of leisure. However, this perception may change since drug use has increased in the city in recent years.
9. Maldives a Great Place for Honeymooners
According to scientific studies, the Maldives may no longer exist in the coming years due to rising waters. It's too sad that some experts recommend that the whole population needs to move out of this beautiful place. However, it is still a great place for honeymooners.
10. Minqin County Deserts in China
Located in Gansu Province, China, Minqin County lies in the middle of two growing deserts, each of which has its own sandstorm. These deserts are growing about 10 meters each year, which means the city will soon be completely covered under the desert sands.
11. Victoria Falls Known as Devil's Pool in Africa
This 350-foot-high waterfall is a great sight and one of the most popular tourist attractions in the world, where you get tempted to swim in a small natural pool on top. This pool is known as the Devil's Pool, which is near the edge of the waterfall. There is a high chance of falling from the top of the waterfall if you decide to swim there.
12. Grand Canyon with High Cliffs in Arizona
Grand Canyon is a very attractive and spectacular place. The pictures don't tell the whole story here, so if you get a chance, you'll definitely need to visit here at least once. It's important to know that you can never get close to the edge of the many cliffs to avoid falling from the cliff to the canyon and risking death.
13. Llangollen Canal in Wales with beautiful Nature
This giant canal is an impressive manifestation of the beauties of nature, and you can through it by boat. There is no guard on the sides there, and since the canal is hundreds of feet above the ground, all its beauty can turn into a nightmare if you fall from its edges.
14. Perrine Memorial Bridge in State of Idaho
One of the craziest bridges you've ever seen is the Perrine Memorial Bridge. Apparently, you don't need permission to jump from here, so if you think it's worth it, you can do it. Just remember: there is a long way down there.
15. Mount Merapi or Mountain of Fire in Indonesia
This mountain is known as the "mountain of fire." If that name doesn't sound sinister enough, just know that this mountain has killed thousands in the last century alone due to the frequent eruption of very hot gas clouds that will suffocate you. Despite its deadly reputation and being one of the dangerous tourist attractions in the world, nearly a quarter of a million people still choose to live near its base.
There are other toughest countries to visit due to their geopolitical situation or geographical difficulties. Therefore, if you want to visit another adventurous part of the world, check those countries out as well.