Top Budget Places to Eat in Konya
Konya is another city that offers some new flavors for tourists visiting here. It's a conservative city however, the food scene here is not bad at all. Here are some of the best places for you to try their local dishes without spending much.
Ozkasap Et Mangal
This restaurant serves Middle Eastern food in Konya. The price is affordable and the taste is great too. Also, they have some local dishes like pide.
Toast Center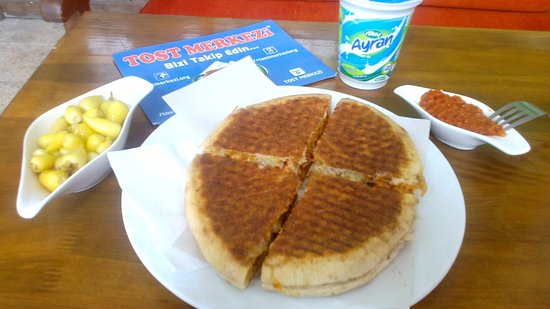 This place is for toast lovers. The food has a unique taste and is for quick bites. Also, you should try the roasted vegetable toast while you there.
Donerci Cengiz
The price here is really reasonable and the taste is perfect too. The general quality of the food here is acceptable. This place is a must try location if you get hungry.
Willy Wonder's
This unique shop is of the best coffee frappes you can get in town. Also, their chocolate covered coffee beans taste fantastic. It's a stop if you want to grab a cup of coffee and some snacks on your way.
Pideci Hasan Sendagli
This is a very small shop in the center of the town where locals usually eat. Also, they serve flavorful Yagli somun which is a type of pide-pizza, that is cut to half. They add a local cheese called küflü peynir to this pide which makes it unique to Konya.