If buying unique goods in Japan is your goal, then you can find the best places to shop in Tokyo City. Shopping in Tokyo is not too difficult. With various stores, you can easily get what you need. There are many crafts and unique souvenirs which can help you with your shopping. Whether you want to shop from malls or at second-hand stores, Tokyo offers a variety of shops and streets to buy such items that can be helpful.
1. Ginza a Good Place to Shop Stationary and Crafts
Ginza is one of the best places to shop in Tokyo, with trendy boutiques as well as various department stores such as Mitsukoshi and the Dover Street Market. Amidst all this splendor are simple things like fine craftsmanship in Takumi and shelves full of innovative toys in Hakuhinkan. Shopping options in this area can reflect the type of city's customers.
2. Asakusa Best Place for Buying Souvenirs
Asakusa is now a quiet part of the city of Edo that hosts artisans, businessmen, and tourists. Its small street and winding alleys are still full of wonders, such as Tokyo Hotarudo and beautiful carpets for sale in Bengara. A good choice to buy a gift is Nakamise-dori Street (near Sensoji Temple), and you can find this area s another one of the great places to shop in Tokyo for souvenirs, which you can bring back with you.
3. Kagurazaka Located in Shinjuku Area
Kagurasaka is located in an area called Shinjuku. If you stroll along Kagurasaka from Iidabashi Station, you will find shops selling geta wooden shoes and traditional kimono wallets. You can see hand-dyed textiles from Sada in this area. Overall, this is one of the great places to shop in Tokyo if you want to bring Traditional Japanese items back home. Elsewhere in places like drugstores, grocery stores, and pachinko, there are stores that carry products like Japanese dolls and sweets from around the world.
4. Roppongi with Many Shopping Complexes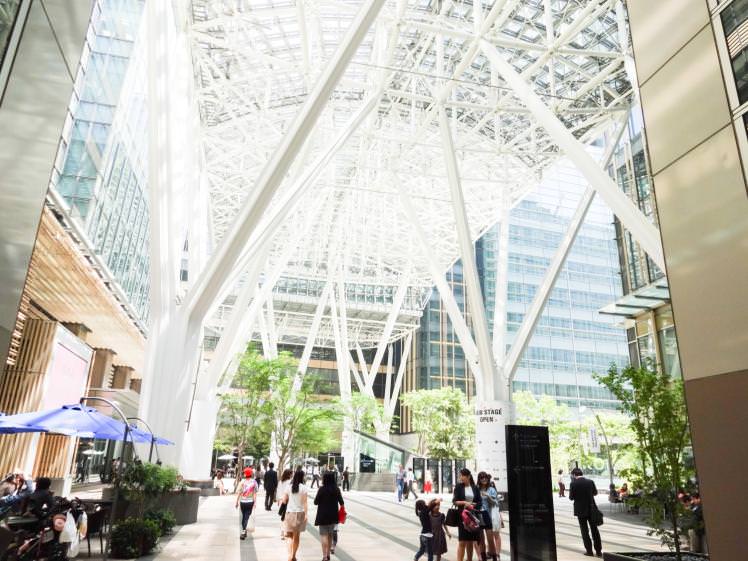 Although Roppongi is traditionally known for offering a variety of beverages, this part of the city hosts interesting shops and entertainment, dining, and shopping complexes. One of the interesting locations in the Roppongi is the collection of Axis Design galleries, shops, contemporary interior design, as well as Japanese swords.
5. Daikanyama & Naka-Meguro with lots of Cafés and Boutiques
Near Ebisu, Daikanyama is surrounded by cafés and boutiques with fashion accessories and accessories. Book lovers should head over to the Daikanyama T-Site. Also, if you are interested to know the best places to shop in Tokyo in regard to second-hand merchandise, then head to Naka-Meguro. This place is also in the neighborhood of Daikanyama and is a destination for second-hand products.
6. Shibuya an Ideal Location for Youths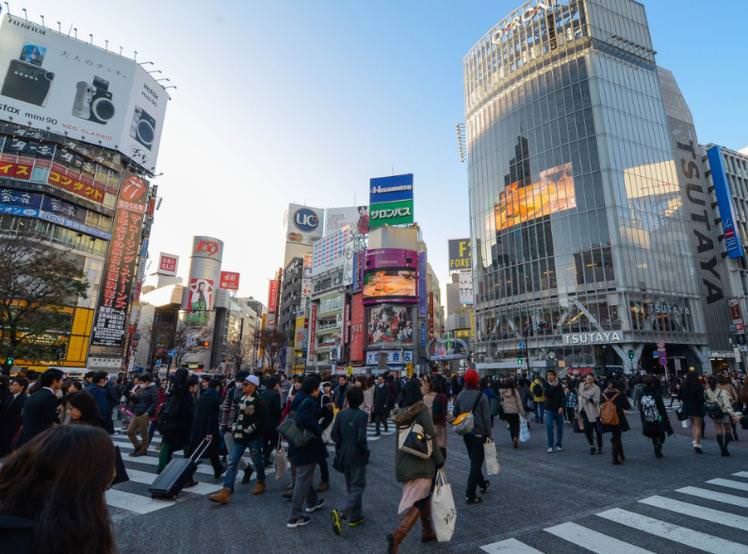 Shibuya is a source of interest for teens and youths in Japan. If you are over 30, you are a little old to explore this place, but you can encourage yourself to enjoy its beauty. Sales of music accessories, as well as youth apparel, are well seen here.
7. Shimokitazawa Known for Offering Unique Products
To the southwest of Shibuya is a small neighborhood called Shimokitazawa. This place is popular with students and enthusiasts of the arts and has quirky shops, restaurants, and bars. The cafés in this neighborhood have a hole in the wall where customers can usually take their orders from there. The Haight & Ashbury store is one of the best in this neighborhood. The Shimokita store can also be a good choice because of its unique products.
8. Harajuku & Aoyama for Second-Hand Products
The twin neighborhoods of Harajuku & Aoyama are famous places for girls and boys of Harajuku, the Takeshita-dōri youth shopping center, and the beautiful boulevard of Omote-sandō. Also, within walking distance of the Urahara, you can find exotic little shops and stores selling second-hand products. These are the best places to shop in Tokyo, with endless shopping options available in their countless stores. You can start your excursion from Laforet, 6% Doki Doki, and Sou-Sou to buy clothing and accessories. If you want to buy souvenirs, you can visit Tokyo's Tokyo as well.
9. Shinjuku Best Location for Music Lovers
Shopping in Shinjuku can be a bit overwhelming. From the moment you step off the train station, the light and noise of the crowd turn this place into a noisy casino. But you can find good stores in this crowded place. One of the most respected stores is Istenan which is also found in this area. Don Quijote, RanKing RanQueen, and Disk Union are good places for music lovers. If you have no incentive to go to Akihabara, Shinjuku can be a good place to buy electronics.
10. Akihabara a Place to Shop for Electronics
In the neighborhood of Akihabara, there is an electronics shopping complex. This area is truly one of the great places to shop in Tokyo if you are seeking discounted computer parts. Of course, you can find the electronics you need in Akihabara Electric Town and on streets like Akihabara Radio Center. The area is also known as Otaku (who is said to be interested in Japanese manga). There is also a craft market at 2k540 Aki-Oka Artisan.
Tokyo Shopping Tips and Tricks
Finally, there are a few things to know before buying products in this city. This is essential information that needs to be adhered to make shopping here more pleasant. You can see them as follows:
There are many shops in Tokyo where you can shop free of tax. Of course, this applies only to foreigners. So it's best to carry your passport and look for tax-free stores.
Have cash with you. Some small and traditional stores may not accept credit cards.
Although bargaining is common in most parts of Asia, it is not common in Japan.
Tokyo stores have great dining venues that are great for finding different foods.