Australia is a continent surrounded by water and has 8,000 islands, and here are some of the best Australian islands to visit in your next trip. Moreover, some of which are large, and some of which are smaller enough that water currents flow through them. Among them are many islands that are famous as tourist attractions and are destinations for people to travel on vacation. These Australian islands to visit are full of wonders thanks to the distinctive geological features of different plant and animal species.
Bruny Island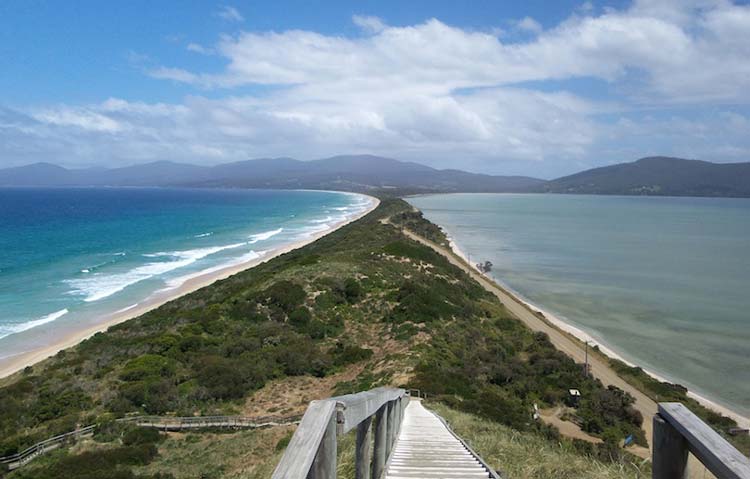 Located in southeastern Tasmania, this beautiful island is a popular day trip destination for those visiting Australia's largest island. A narrow strait that connects the northern exterior to the southern exterior is a natural feature of the island. Along this path, there is a wooden staircase consisting of 279 steps. Crossing these stairs, you will reach a place where the monument of the main inhabitants of the island is located. Interestingly, in this part you will be able to see the panoramic view.
Magnetic Island
Magnetic Island is located in northeastern Queensland near the port of Townsville and is Australia's unique wildlife sanctuary. The national park covers more than half of the island and is famous as a haven for animals ranging from wallabies to wild koalas. Coral reefs make this a popular national diving destination. The island was named by Captain Cook because of the magnetic field it had on his ship's compass. It is interesting to know that there are 20 beautiful beaches on this island and the existence of these beaches has made this island a good place to relax and sunbathe.
Christmas Island
Christmas Island is located near Java and Sumatra and is arguably the farthest island from the Australian continent. The island remained largely uninhabited until the late 1800s. But today, the island has a diverse population and cultures, including Chinese, Malaysians, Indians, as well as Australians. Many of the island's plants and animals are native, and more than 60 percent of this beautiful island is known as a protected national park. The island's most famous native species are probably red crabs. The annual mass migration of red crabs to the sea is considered one of the greatest wonders of nature and occurs around November every year.
Phillip Island
Phillip Island, which you can find near Melbourne, attracts a lot of travelers each year. The opportunity to see penguins in their natural habitat is one of the most important features of this beautiful island. Every day at sunset, visitors and tourists gather at an amphitheater to watch the penguins parade home. Another reason for the popularity of this island is its special animal species. On this beautiful island you can see kangaroos, koalas and seals up close. Good surfing conditions make Phillip Island a great place to ride the waves and enjoy this exciting pastime. Other popular activities on the island include hiking, cycling, fishing as well as boating.
Rottnest Island
Rottnest Island is the most famous of the hundreds of islands in Western Australia. It is interesting to know that this beautiful island is located near the city of Perth. Also, the Dutch adventurers who came to this area in the seventeenth century, named it after this island. Only government vehicles are allowed on the island, making cycling the preferred mode of transportation for most visitors. Moreover, Rottnest Island with its beautiful beaches is a popular destination for swimming, diving and fishing.
Lord Howe Island
Lord Howe Island is a crescent-shaped island, a remote tropical island located between Australia and New Zealand. It is interesting to know that this island, has largely escaped modern development. However today, the island, like other beautiful islands in Australia, is a destination for many tourists. The catch is only a few can explore the island and its beaches at one time. Several luxurious resorts offer pleasant facilities for lucky people who can visit the island. The clear waters of Lord Howe Island make this area a great place for swimming and diving. If you are interested in bird watching, you can see a large number of birds that nest in the corners of the island in this beautiful and pristine island.
Kangaroo Island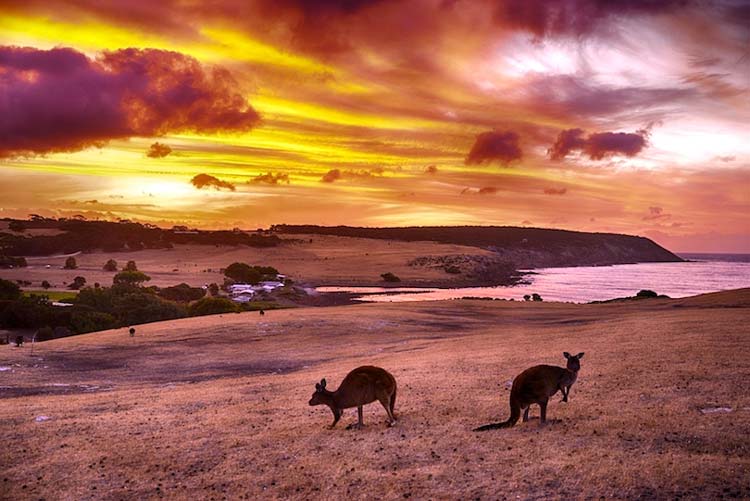 Australia's third largest island, Kangaroo Island, is the best place to see the country's wildlife up close. More than a third of the island is there as a national park, where thousands of vultures, koalas and kangaroos roam freely. Also, marine creatures from penguins to sea lions are also abundant on the island. The spectacular structures of the island are as impressive and interesting as its animals. The island is easily accessible from the city of Adelaide in South Australia.
Fraser Island
Located off the coast of Queensland, Australia, Fraser Island is the largest sandy island in the world. For hundreds of thousands of years, ocean currents have carried sand to the island's sunny shores. Fraser Island is not a desert island. This beautiful island is a very beautiful and lush island with ancient rainforests, freshwater lakes and lagoons full of life. The island's massive sand dunes are a popular tourist destination. Another thing to note about this island is that Fraser Island has a unique wildlife thanks to the large population of dingo dogs. Also, you will see whales or humpback whales in the waters around the island.
Whitsunday Islands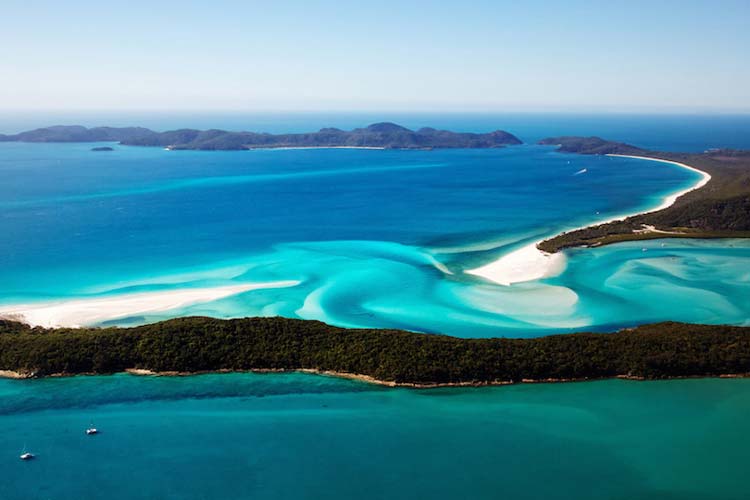 The Whitsunday Islands are Australia's most spectacular landscapes with the remnants of volcanoes that have erupted for years. The uninhabited islands between Queensland and the Great Barrier Reef are popular stopping places for scuba diving and boating. The lush rainforests and perfect beaches of these islands, like a beautiful postcard, also attract nature enthusiasts. Also, you can easily walk barefoot on the beach here.