Volcanoes exist everywhere in the world, and as a tourist, you should visit some of the most amazing volcanoes in the world. Some of them are active, some are inactive, and some are completely dormant. The most dangerous volcanoes are those which are half dormant because they may erupt suddenly and surprise everyone.
Due to their geographical locations and, most of the time, hard-top-reach areas, it is advised that travelers plan ahead and contact the relative tour operators in advance to manage their travel itinerary to these volcanoes. This is because sometimes the journey is made in certain months, and the conditions must be met. Also, as these are raw forces of nature, a change of plan might occur if any of these interesting volcanoes in the world suddenly become active.
Mount Vesuvius in Campania in Italy
Mount Vesuvius is one of the most active volcanoes on the European continent in Italy. The eruption of Mount Vesuvius in 79 AD destroyed the city of Pompeii. Vesuvius view of the Bay of Naples is one of the most beautiful scenery in the world.
Mount Bromo on Island of Java in Indonesia
Mount Bromo volcano on the Indonesian island of Java has an opening of 800 meters in diameter. Two other active volcanoes, Semeru and Mount Batok, are not far from Bromo.
Mount Nyiragongo in The Democratic Republic of the Congo
Mount Nyiragongo is an active stratovolcano or composite volcano in the Virunga Volcano of Africa. Moreover, getting close to this volcano is very dangerous.
Cotopaxi in The Andes Mountains Section of Ecuador
Cotopaxi Volcano, 5897 meters high, is located 45 km from the capital of Ecuador, Quito. Also, Cotopaxi is famous for being one of the most dangerous volcanoes in the world. The volcano erupted in August 2015 after 70 years, and the surrounding areas were evacuated due to its eruptions.
Kilimanjaro in Moshi Municipality in Tanzania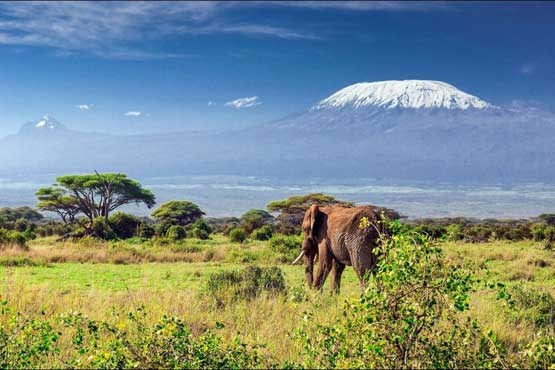 Mount Kilimanjaro is made up of three dormant volcanoes, with 'Uhuru Peak' being the highest point on the African continent at about 5,890 meters high. Kilimanjaro is an extinct volcano. It is very difficult to climb the peak, and only brave and experienced climbers can conquer it.
Ijen in The East Java in Indonesia
Kawah Ijen, which in Javanese means "green crater," is one of the major centers for extracting Indonesian sulfur. The turquoise lake near its crater is an acidic lake where the fumes emitting from it are deadly to people who want to get close to the lake.
Irazú Volcano in Cartago City of Costa Rica
Irazú Volcano is more than 3500 meters high. People who climb the peak of Irazú Volcano can admire the view of its clear green acid lake from above.
Maelifell close to Mýrdalsjökull Glacier Park in Iceland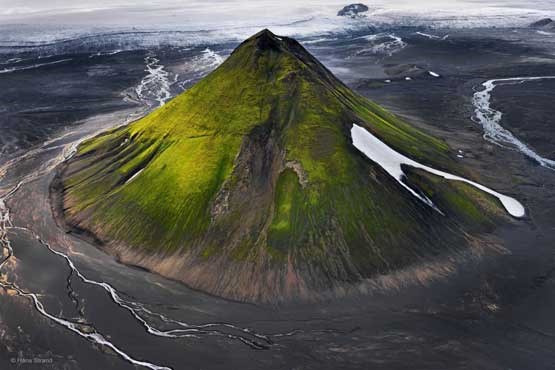 Maelifell Volcano is located next to Myrdalsjökull Glacier. This volcanic cone is composed of ashes and eruptions of solid molten material, the source of which was several eruptions under the cover of Myrdalsjökull Glacier. The green color of Maelifell is due to a type of foam called 'grimmia' that forms on the cooled molten lava.
Sombrero Chino of Galapagos Islands in Ecudaor
The small island of Sombrero Chino is actually a volcanic crater located in the Pacific archipelago of Ecuador Galapagos.
Mount Fuji near Tokyo in Japan
Mount Fuji Volcano is Japan's national symbol and one of the most recognizable among all the volcanoes in the world. This mountain, with a height of 3776 meters, is so magnificent and symbolic that its name is registered in the UNESCO World Heritage List. Fuji Volcano last erupted in 1707 and is now dormant. However, it is possible that this sacred Japanese volcano erupts at any moment and causes a catastrophe.
Also, if you are in Japan, you can visit the most famous volcanoes in Japan, which offer beautiful views as well as a very amazing natural environment. They are worth a visit for sure for adventurers travelers.