Top Locations for Snorkeling in Australia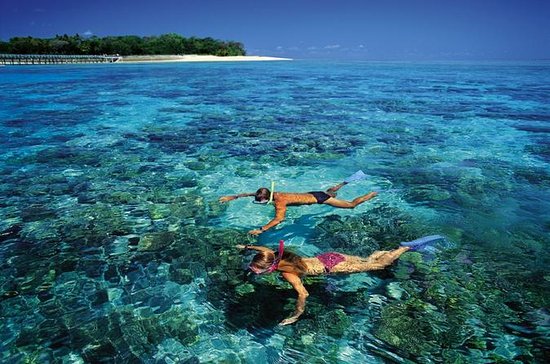 Best Spots for Snorkeling in Australia
Snorkeling in Australia is a big sport and beach activity among youth. For that, you can check top spots for snorkeling in Australia if you are going there for riding on some waves. Australia boasts many UNESCO World Heritage Sites, like the Great Barrier Reef. These locations have fantastic coastlines, complex ecosystems, as well as a lot of blue water, which are perfect for snorkeling. Here are the best spots for snorkeling in Australia.
Busselton Jetty in Western Australia
Busselton Jetty, 2 kilometers in length, is the longest wooden jetty in the world. You can find it in the town of Busselton, Western Australia. This jetty is a major tourist in the region, and many snorkeling spots are available there too. There are over 300 species of marine life available for you to observe underwater.
Lord Howe Island in The Tasman Sea
Lord Howe Island is a well-known area in Australia for its beauty. Even though this is a small island, this area is nothing short of being called a paradise, which is why many Australians flock here in the Summertime. The beautiful nature and presence of wildlife because of its isolated location has made it such that it accommodates a large number of aquatic animals, plant species, and even some rare birds. In fact, numerous marine life swim in its crystal waters, and its corals are closely protected. This is why it is one of the best locations for snorkeling in Australia.
In addition to walking on the golden sands here, you can also rent a bike around this eye-catching island and have a good time. Because of its clear blue sea, you can also experience the pleasure of diving and encounter the amazing world of aquatic and marine creatures from under the sea.
Rottnest Island located Near The City of Perth
Rottnest Island is located in the coastal waters of the city of Perth in Western Australia. It has an area of ​​19 square kilometers. As this island is home to small native mammals called quokka and has a rich nature, it has been protected as a reserve. White sand beaches, shallow coastal waters, beautiful caves, and the presence of Thomson Bay have made Rottnest attract the attention of tourists. On the other hand, Strickland Bay on this island is considered ideal for snorkeling in Australia.
Ningaloo Reef in Western Australia
Ningaloo Reef is a UNESCO World Heritage site, and you can find it in Western Australia. This snorkeling spot is really close to the shore, and it is perfect for children and amateur snorkelers. Also, Ningaloo Reef is Australia's biggest reef and covers a large area populated with many marine life.
Green Island Located in Cairns
Green Island is a paradise on earth that is located in Cairns on the northeast side of Australia. Great Barrier Reef here gives that island impressive natural wildlife. There are more than 120 native plant species as well as exotic bird species, which makes it a perfect spot for snorkeling.
Tangalooma Wrecks in Moreton Island
The sight of Tangalooma Wrecks on Moreton Island is a memorable one, and this experience gets even better underwater. Here, you will observe clear water, corals, marine life, as well as a lot of tropical fishes. This location, without a doubt, is one of the most amazing snorkeling places throughout Australia.
You should know where are the best Australian islands to visit during summer time for snorkeling as well. These islands have a unique beauty and are good for relaxation and spending some quiet time.