List of Delicious Food in Bratislava
It is true that the taste of most food in Bratislava as well as other Slovakia food offerings will never be forgotten and will become one of your best experiences here. So, make sure to try as many local foods as possible before leaving. It is good that you put aside ordinary sandwiches and fast food chain foods and think about trying the local cuisine. Below, you will get to know healthy local foods that are considered the best foods in Bratislava and Slovakia. In addition to the delicious taste, such type of food in Bratislava which mentioned here is actually good for you too.
Prekmurska Gibanica a Delicious Layered Cake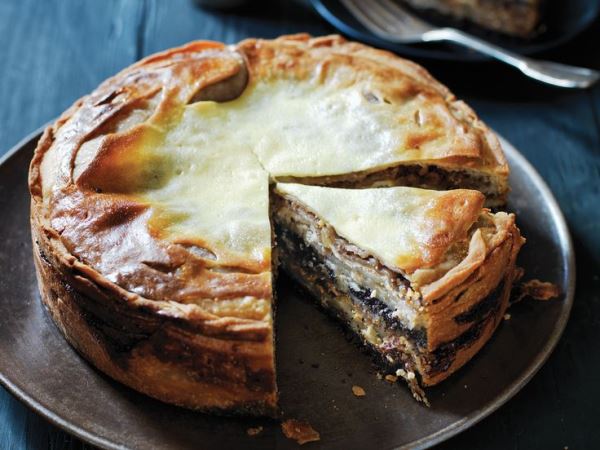 Prekmurska Gibanica is a type of layered cake that tastes very good and easily attracts your attention. This cake is made from poppy seeds, apples, raisins and walnut pieces, which are combined with cooked food ingredients. This dish is considered a traditional dish in the Prekmurje region, but it also has a place and a valuable position in Slovenia. Prekmurska is a sweet dish that represents the agricultural culture of different regions of this great country.
Knedle Pudding Filled with Fruits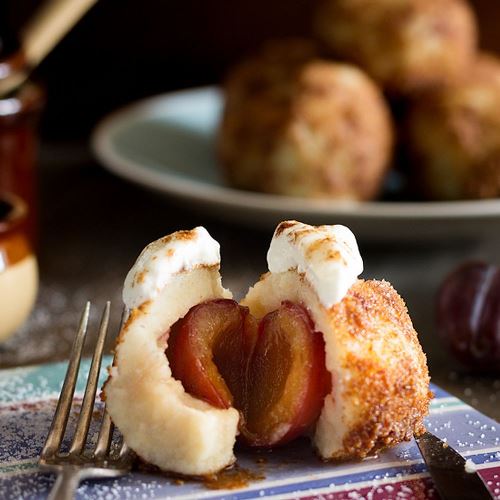 Knedle is a kind of fruit-filled pudding that will satisfy your appetite. This dish is prepared as a layer of potato dough that is filled with fruit pieces. Moreover, Knedle is often eaten as a sweet lunch in countries such as the Czech Republic, Slovakia, Poland, Slovenia, Croatia, Bosnia and Serbia. This delicious dish is similar to pierogi, but with the difference that it is boiled.
Sarma Good for Winter Season
Sarma is an interesting food in Bratislava prepared from beet, grape and cabbage leaves, which is wrapped around meat or chopped beans and nuts. This dish is served in many regions, from the countries of the former Ottoman Empire to parts of the Balkans and parts of Central Europe. Also, Sarma is very popular among Slovakians and although its look is not all that special, it makes for a very hearty lunch. This food is mainly prepared at the beginning of winter season.
Tarator a Cold Soup to Have Before Heavy Meals
Tarator is a another traditional food in Bratislava that prepare your stomach before a heavy meal. This is a type of soup that is a combination of yogurt, cucumber, garlic, vegetable oil, water and walnuts, which is served cold or even with ice in the summer season in Bulgaria and the Republic of Macedonia. Sometimes local residents use vinegar and water instead of yogurt, lettuce and carrot instead of cucumber, and bread instead of walnuts.
Pljeskavica Known as Slovak Burger
Pljeskavica also known as grilled meat is a dish from southern Slovakia that is now served in countries such as Bosnia, Serbia, Croatia, Slovenia and Macedonia. Due to the use of red meat in making this dish, it may not be suitable for some people to eat it, but once you start eating it, you will definitely appreciate the flavors of it. In fact, Pljeskavica is easily the best option for those who like heavy grilled food and its is also known as Slovak Burger.
Bryndzové Halušky a National Dish of Slovakia
Brynzove Halushki is one of the national dishes of Slovakia and a readily available food in Bratislava, which is also cooked in the Czech Republic and Poland. This healthy dish is a combination of haluski (boiled pieces of potato dough) and brindza (a kind of soft sheep's cheese), which is topped with smoked and salted pieces of meat.
Pierogi Delicious Dumplings
Pierogi is a special and traditional Russian-Ukrainian dish made with fruit, mashed potatoes, cheese or meat. You can also use apple in cooking this dish. It is recommended to eat pierogi on hot days, you can be sure that its amazing taste will satisfy your palates.
Pastrmajlija Similar to Turkish Lahmacun
Pastrmajlija is a Macedonian bread made with dough and meat. This bread is usually cooked in the shape of an egg and topped with pieces of meat. The name of this bread comes from the word pastrma, which means spiced and dried sheep meat.
Pasztecik Szczeciński a Good Snack
Pasztecik szczeciński is a special Polish dish that is very famous in this city too. This dish is actually a dough filled with meat and vegetables, which is fried in a machine and served in different restaurants; Although there is also a type of this food that is prepared at home in a different way.
Salo consisting of Smoked Fatty Pieces of Meat
Salo is a very delicious and traditional food in Bratislava as well as other Eastern European countries, which is prepared from skinless and cooked fat pieces of meat. This dish is available with the same name in countries such as Belarus, Russia and Ukraine, but you can find it in other countries of the region under a different name. Furthermore, Salo is cooked with red pepper and other spices in Eastern European countries and smoked in Southern Europe.