Top 5 Bars in Buenos Aires
Top 5 Bars in Buenos Aires
If you want to go to any pub Buenos Aires has to offer and drink some good quality cocktails, then you need to check out top 5 bars in Buenos Aires for that. Buenos Aires does not sleep and people here mostly don't start their nights out until late. Further, this city some great bars and night life attractions for tourists. Here are the top 5 of those bars in Buenos Aires.
1. Festival Bar
From its industrial looking exterior to the interior designed with recycled iron blinds, Festival Bar is unique. In summer time, the roof is removed, to let the party continue. This Festival Bar is very famous pub Buenos Aires younger crowd would go and drinks here are most often cheapest in town.
2. Señor Duncan
For a remarkable experience, visit Señor Duncan, located in an old mansion with stained glass and other unusual decor. Truly Señor Duncan is one of best bars in Buenos Aires. You can always find interesting things here, like an open-mic night. Therefore, you need to come prepared to be surprised while in there.
3. Frank's
Frank's is a nice pub Buenos Aires visitors can get good quality drinks and cocktails from. In fact, you can almost drink any types of sprits and beer you want here. Their prices are slightly higher than other bars, however, the ambiance here is truly amazing. You will definitely enjoy going to Frank's bar.
4. Bar Sur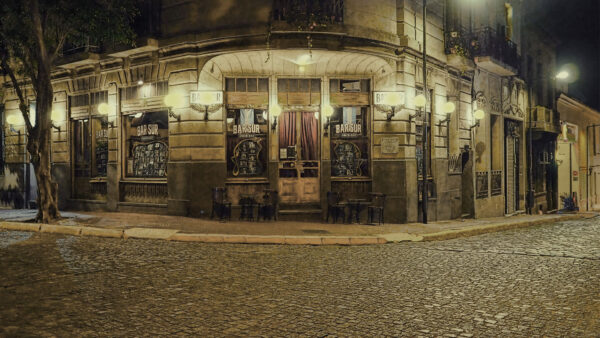 Bar Sur Buenos Aires is where to go for having tango dance and enjoy chatting with artists and like minded people. In fact, Bar Sur Buenos Aires is one of the best bars in Buenos Aires for casual drinking and dancing. This bar is not very big and there is live music most of the times, especially during weekends.
5. Verne Club
Verne Club classy cocktail bar is considerably young but already is one of the most famous bars in Buenos Aires. Each cocktail is has a name after a Verne's writing. Also, here is perfect for grabbing a drink at bar's low lighting, cozy sofas as well as its jazz music playing in the background.
If you are interested to explore this country more for its cultural heritage sites, then check out the top attractions in Argentina. These attractions show many sides of Argentina in terms of architecture and natural beauties of this country.