Top Shopping Centers in London
Top Shopping Centers in London
There are many shopping malls in London for shoppers. This article explores some the best shopping centers in London for you that offer very good value for money. Shopping in London is a serious business. Many tourists come here just to do some shopping and do sightseeing. Here you can find some of the best ones for you to enjoy your day of shopping in London.
Brent Cross Shopping Centre
Brent Cross Shopping Centre is one of best malls in London for budget shoppers. You can find this shopping center in North Londoners which is favorite place to hang out in the neighborhood. They provide free parking as well. Also, you can shop from Zara, John Lewis. Fenwick, M&S, H&M in this place.
Canary Wharf Shopping Centre
Canary Wharf Shopping Centre is truly one of most beautiful shopping centers in London. This underground mall is not common to people outside of London. You can visit 120 stores spread over 5 malls here which are mostly for London's blue collar workers. Here you can shop from any stores like Superdry, River Island and Topshop as well as Ted Baker & Karen Millen.
Westfield Stratford City
Westfield Stratford City is one of those malls in London that are not massive , however provide most essentials to buyers. In this shopping mall you will see brands like Waitrose, John Lewis as well as M&S and. For your leisure there are over 80 cafés, restaurants and bars as well as cinema and a bowling place.
Boxpark
Boxpark is one of more smaller shopping centers in London offering more niche shopping experience. This redesigned mall located at Shoreditch High Street Overground station brings shopping experience and street food for independent businesses in the neighborhood.
Westfield London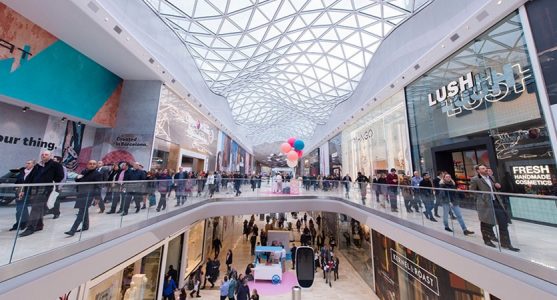 Westfield London is one of the largest malls in London and an amazing place for shoppers. This size of this mall is about 46 acres and stretches over 9 different postcode. During it's initial opening, 2008, Westfield London, was the Europe's biggest shopping center. It has over 360 stores as well as 50 cafes & restaurants. Therefore, you are sure to get lost here for the first time.
If you are here as a tourist, try visiting 10 best attractions in London. This city offers a lot of historical sights and as well as Royal castles and beautiful parks. All of these are suitable for you to spend time in there and enjoy the beauty of this city.