Top Flea Markets in Tennessee
Largest Flea Markets in Tennessee
This article introduces readers to some of the best flea markets in Tennessee. This state is a beautiful place with its main city Nashville, where you will find kind hearted people and wholesome individuals. Having great people living here makes antique shopping a good experience for out of town individuals. there are many old as well as new items that you can find in these flea markets with very good prices.
Nashville Flea Market near The Fairgrounds Nashville
Nashville Flea Market is one of the largest flea markets in Tennessee with having 2000 vendors operating in this huge area. You can find this market at The Fairgrounds Nashville. The interesting thing about here is that it is only open to customers last weekend of every month, 3 days a week. You can come here early in the morning and leave late in the afternoon. There are many items including jewelry, clothing as well as home furniture to buy from here. Also, there ae many food vendors which make some snacks when you get hungry from walking around this massive market.
Phoenix Flea Market in Nashville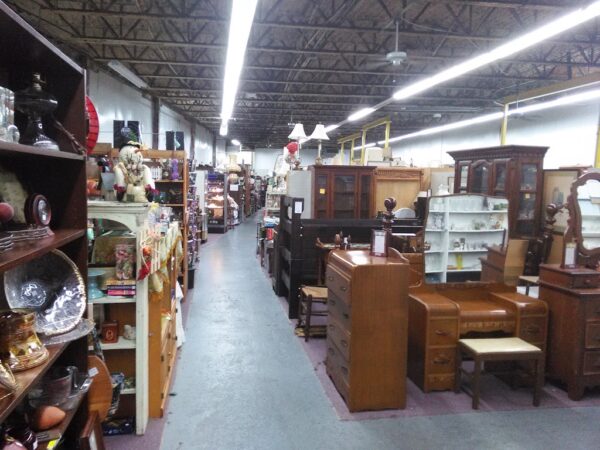 Phoenix Flea Market is amongst the more modern flea markets in Tennessee. You can visit this market on Robinson Road in the Old Hickory. The red building here is an iconic part of Nashville with great houseware and many other antique items which cannot be found any other place. Make sure to allocate extra time here since you will be walking here for hours here.
Hwy 41 Flea Market in Greenbrier
Hwy 41 Flea Market is a family run business in a tight net community in Robertson County. What makes this market great is its accessibility as well as availability of affordable items and rental locations for both buyers and vendors. They operate on weekends, Saturdays & Sundays, from early in the morning until 5 in the afternoon. This is a family friendly place that offers great merchandise including valuable antiques, fishing gear, plants as well as handicrafts. You can drive them easily and park your car in their massive open-air market.
Anaconda Vintage Located in Nashville
Anaconda Vintage is another one of flea markets in Tennessee which is actually a giant store. They have everything from antique items, furniture to new clothes for you to shop around. their prices vary and in general more expensive, however, you can still find good deals in there. If you are looking for items which are in better shape, head to Anaconda Vintage store on East Trinity Lane right behind Grimey's building.
TN Flea Mall in in White House City
TN Flea Mall is an indoor antique shop which you can find in White House suburb. The good thing about TN Flea Mall is that they are open every day of the week from 10 in the morning until 5 in the evenings. Other than antique items, furniture, clothing and handmade products, they also have very new merchandise with great prices. This is a great place for all members of the family to visit and find unique items in there.
Parkland Flea Market located in Lebanon
Parkland Flea Market is one one of lonest running flea markets in Tennessee, offering exciting shopping experience to customers since 1977. They are open every weekend from March till November from early hours of the morning till early evening. Head to Murfreesboro Road in Lebanon if you would like to buy great antiques, fresh produce and pretty clothes. It is good to know that this is a cash only market and they do not allow dogs inside as well.
If you would like to know more about other antique markets in the US, check out the San Antonio flea markets. These antique markets offer great range of handmade items as well as other unique vegetable and locally made clothes that are region specific.