10 Best Art Galleries Around the World
10 Best Art Galleries Around the World
There are many art museums worth visiting, however, we explore 10 best art galleries around the world that offer great artistic experience to enthusiasts. When visiting big cities, it is easy to fall into the idea that their art galleries are going to be impressive and worth spending your time inside, However,  this is not always the case. Hence, here you can find some of the best art galleries throughout the world.
1. Art Gallery of Ontario (Ontario)
The Art Gallery of Ontario design uses vast amount of glass to increase the natural light inside the building. Furthermore, highlights of the design include the 600 foot long Galleria Italia sculpture promenade, the Walker Court spiral staircase as well as the Vivian & David Campbell Center for Contemporary Art.
2. MAXXI (Rome)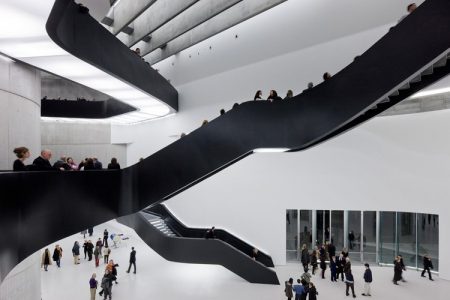 Zaha Hadid designed this super modern MAXXI building. From the outside, the design of MAXXI is dramatic, crazy and memorizing. However, interior design is more complex. The black and white interior of MAXXI is what you can expect from elegance of modern Italian buildings.
3. Walker Art Centre (Minneapolis)
The Walker Art Centre is an icon in America's art galleries. Also, Walker Art Centre is an art museum located in Minneapolis has become a world famous institution.
4. SFMOMA (San Francisco)
SFMOMA gallery is famous for being one of the leading modern and contemporary art galleries throughout the world. Also, SFMOMA gallery is iconic in both its architecture as well as its concept.
5. Palais de Tokyo (Paris)
Palais de Tokyo is a lively art museum that comes with a restaurant, a shop as well as a bookshop. The restaurant is located on the rooftop of the building and is an intimate space worth visiting for its architecture.
6. Guggenheim Museum Bilbao (Bilbao)
This gallery is one of Frank Gehry's most amazing buildings. Since 1997, This gallery its gaining fame in northern Spain. Some of the designers call it the greatest building of our time and is a favorite of many architecture giants around the world.
7. Hauser & Wirth (Zürich)
Hauser & Wirth is an art museum with beautiful artworks in Zürich. It is good to know that Hauser & Wirth is open since 1992 and has become a leading art gallery in the world.
8. Netherlands Media Art Institute (Amsterdam)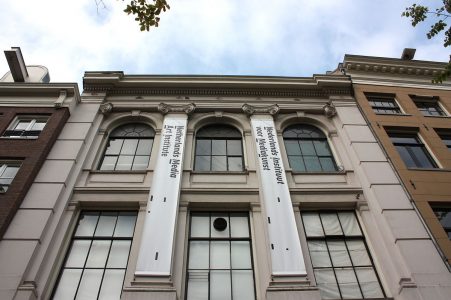 The Netherlands Media Art Institute showcases artwork from artists who use means by technological media. The institute has 4 exhibitions each year for international artists.
9. Haunch of Venison (Berlin)
You can find Haunch of Venison art museum in London, New York as well as Berlin. The gallery is more of a project space and exhibits work from both internationally famous and new artists.
10. Whitechapel Gallery (London)
Whitechapel Gallery has is a big icon in cultural landscape of London. Also, this gallery has helped East London to be one of the most creative art locations in the globe.
After visiting these art museums, you should consider 10 best opera houses in the world. These opera houses provide cultural inside to many individuals that love to experience art and opera in other cultures around the globe.