Top 8 Bars in Goa
Top 8 Bars in Goa – The Goa features nice beaches, night parties, as well as beach side dances. However, you can find some bar here as well. These bars offer you some glitz and glamour, to enjoy the the nightlife and leave some unforgettable memories. Goa's party scene comes alive in these bars, with live bands, a busy dance floor, and good drinks. These are the best bars in Goa you need to be at while in there.
1. Cafe Mojo
The bar with most tourists, Café Mojo in Panaji holds the best v and karaoke in Goa. Also, here is the only bar with a beer tap on each table. Visitors can pour as much beer as they want. Cafe Mojo is best place to grab a beer as well as some cocktails.
2. Cafe Lilliput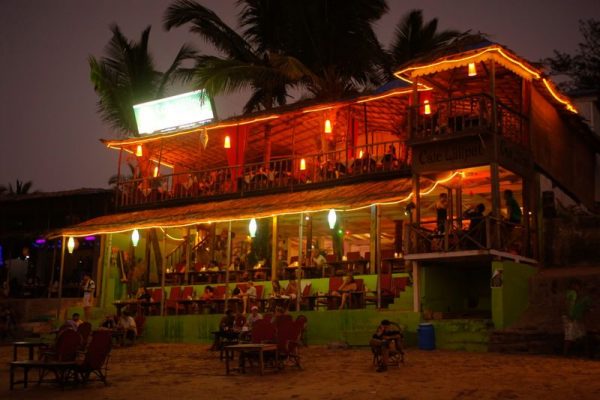 The bar has some of the best cocktails. The easy going vibe here lets you enjoy their live music even more. Also, you can find theme parties here, where international DJs playing their music.
3. Soro
The bar's name means alcohol in the local language. The place has amazing design with a rustic setting. brick walls as well as soft lighting combine to give this place look old school and charming. Furthermore, you will have beers, wines, as well as other spirit in this bar.
4. Guru Bar
Guru Bar is one of those very scenic casual dining bars where you can enjoy the most scenic of sunsets. The place has a rustic appeal and a relaxed ambience. This casual dining bar is situated on the beach itself, therefore, coming here for a quick bite or spending quiet evenings with friends can be very satisfying.
5. Tito's Pub & Bar
One of the most vibrant of places at night, Tito's Pub is the place to visit for good quality cocktails.
6. Curlies
This beach side bar on Anjuna Beach gives you an amazing view of the seashore. While in this bar, try their local Goan as well as Continental dish. It's made from the local herbs & spices to give them flavor and taste.
7. Cavala
This bar is Located in the Cavala Resort and gets very crowded. Also, locals love this place since it offer unique and good quality drinks as well as dining experience.
8. Chronicle
This place is the most happening bar in Goa. The nice beachside atmosphere is perfect for sipping on your drink. Also, famous DJs perform here regularly as well. Make sure to try their happy offers since they offer some very good deals.
Suggest:
Top beach bars in Bali