Top 5 Hong Kong's Attractions
Looking for the best Hong Kong tourist attractions? Don't know where to spend your time in town? Look no further. We've picked Hong Kong's 20 best tourist attractions. This includes both Hong Kong's biggest and best sights, as well as some of the city's overlooked points of interest. Tick all of these attractions off your itinerary and you'll have seen a whole lot of what this city has to offer.
Ocean Park
Hong Kong's premium theme park—which is quite some boast when your rival is Hong Kong Disneyland—Ocean Park has been offering thrills and spills to the people of Hong Kong for nearly forty years, and it has never been better. From the pandas and incredible jellyfish spectacular to the 4G inverted loops of the Hair Raiser rollercoaster, Ocean Park's mix of animals and action-packed rides is a winning combination.
Dai Pai Dongs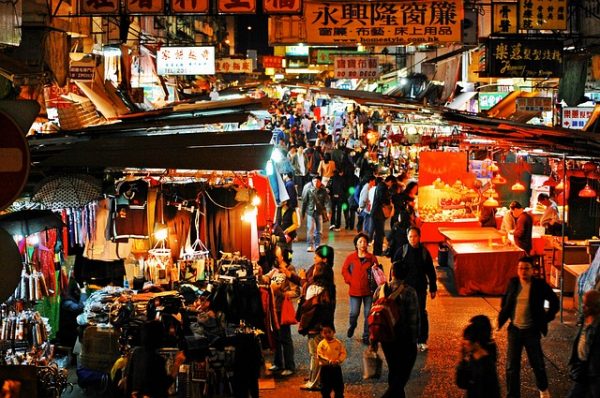 Dai Pai Dongs are street side food stalls—plus a couple of benches. Featuring basic, but delicious noodle and rice dishes, usually a great line in seafood and if you're lucky, cold beers they're the perfect place to fill up on a quick and tasty dinner. The government has clamped down on Dai Pai Dongs in recent years because it doesn't chime in with their effort to make Hong Kong a squeaky clean city, but their scarcity has only added to the attraction.
Ngong Ping Cable Car
Hong Kong sometimes feels like the home of the jaw-dropping view, so it's a confirmation of just how impressive the views are from the Ngong Ping Cable Car that it regularly makes lists such as this. Running between the town on Tung Chung and the themed village of Ngong Ping halfway up a Lantau mountain it affords beautiful views over the South China Sea and onto the lush greenery of Lantau Island.
Festival Walk
Hong Kong has no shortage of great shopping, but after you've hit up the local markets, you owe it to yourself to visit a traditionally-impressive Hong Kong mall. Festival Walk, packed with more than 200 retail shops and restaurants, should be tops on your list. There's a skating rink on the top floor, a movie theater, and easy connections to the city's light-rail systems.
Valley Racecourse
You don't need to a gambler to have fun at Happy Valley. This grand race course, bounded by a wall of skyscrapers in the heart of the city, makes for an exciting setting when lit up for the night time races. The horses are cheered on by a vocal crowd of thousands fuelled by cheap San Miguel and bad hotdogs. Unmissable.