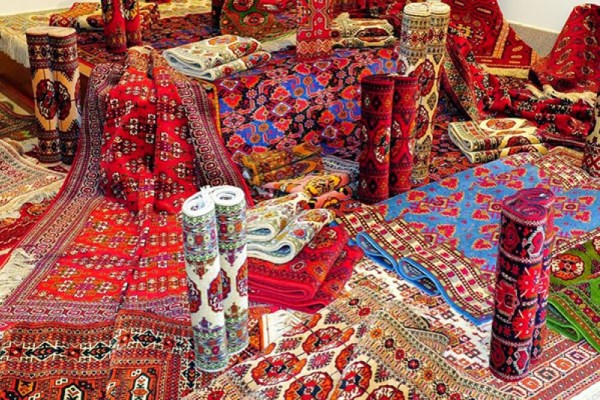 Special Baku Souvenirs to Buy in Azerbaijan
Azerbaijan is a land that has a lot to offer. If you are in the capital, Baku souvenirs are easily found in the old town area or Icherisheher, where many great shops and local street markets are available for cheap shopping for traditional carpets, backgammon boards, jewelry, and other exciting items.
Armudu stəkan or Armudu Glass for Tea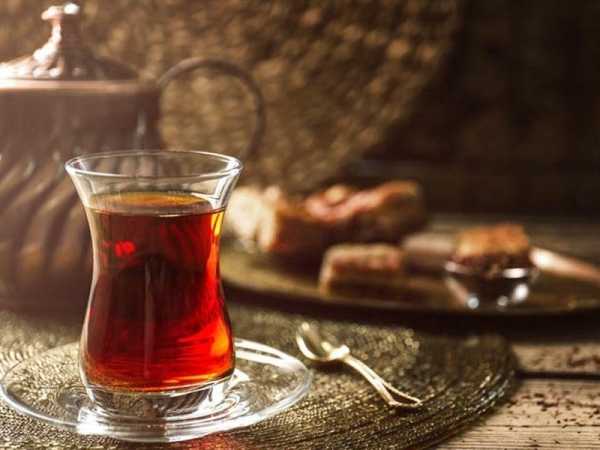 An essential component of Azerbaijani culture, Armudu střkans, also known as Boğmalı, are arguably the most excellent and popular Baku souvenirs. These glasses stand out from other tea glasses due to their compact design. The glass's materials, style, and quality affect this broad price range. You may find these inexpensive, slim-waisted glasses in various patterns on the streets of Baku's old town.
Handmade Carpets from Icherisheher
Carpets are yet another one of the well-liked souvenirs from Azerbaijan. In Azerbaijan, carpet weaving is revered as a traditional craft. For visitors to Azerbaijan, most carpet stores are in Baku, and you can choose to select based on the carpet design and size as well as the prices here. Azərxalça is a well-known regional brand that has been in the carpet business. This brand's carpet showroom is next to Icherisheher in Baku's old quarter. This location also offers a large number of different carpet retailers.
Clothing, Scarfs, and Traditional Hat
If we want to go for more traditional and simple Baku souvenirs, we must recognize Azerbaijan's textiles and fabric. You can get a high-quality silk shawl with designs of leaves for women. These scarves can be matched with any outfit and can be used on special occasions and anywhere else. There are also many traditional options for men. One of these options is traditional hats that are sold in different designs and shapes.
Handmade Backgammon Boards
Backgammon is equally popular in Azerbaijan as it is in Turkey and the Middle East. The nature of this game is simple and unique, But most importantly, backgammon is a work of art in its own right. Backgammon boards made of unique woods are readily available in Baku; most of them are handmade and have pictures of essential attractions in Baku engraved on them. This game board is one of the most memorable souvenirs from Azerbaijan you can bring back home. Many stores sell backgammon boards in the Icherisheher district of Baku. Just know these boards are heavy, and you should account for that when packing your bags.
Jewelry and Local Ornaments
Azerbaijani jewelry is created using special techniques and precious metals; each piece is truly a piece of art in its own right. Because of their distinctive style and affordable price, jewelry makes excellent gifts from Azerbaijan; just be sure to get them from reliable retailers or from the old city.
Fruits and White Cherry Jam
Tea is always served with jam in Azerbaijan. The most peculiar jam that can be found in this nation is white cherry jam, but other options include walnut, white berry, strawberry, and even pineapple. Tourists have a lot to choose from. If you have previously purchased slim-waisted glasses, make sure to get cherry jam for your loved ones. Visiting pastry shops is the most convenient way to buy these delicious Baku souvenirs at great prices.
Tablecloth with a Buta Design
In Azerbaijan, Buta is a typical national design that can be seen everywhere. For those who are unfamiliar with it, this design initially resembles a drop of water. However, as Azerbaijan is referred to as the "land of fire," this plan is actually tongues of fire. Tablecloths, caps, blankets, and women's clothing all include the buta pattern. In Azerbaijan, tablecloths are embroidered with gold thread on thick fabric, giving them an opulent appearance. These tablecloths are simple to wash and come in a variety of functions. They could be the ideal surprise gift for loved ones.
Handmade Copper Utensils
There are numerous antique shops in Baku's old city where you may get cookware, bowls, pans, and even copper tea makers and samovars. In Azerbaijan, samovars are still in use and are regarded as ornamental items. Tea is traditionally made in these copper pots in many teahouses. If you want something special for the kitchen that will last a very long time, these copper plates make great Baku souvenirs.