Europe
Cheapest shopping malls in Istanbul
Cheapest shopping malls in Istanbul
Cheapest shopping malls in Istanbul Turkey, due to the numerous visits of tourists annually, is one of the centers that host many boutiques and brand stores. One of the leading cities in this field is Istanbul city which is full of shopping malls and clothing stores. Many reputable clothing brand factories are also established in the city, however, we intend in this article to introduce to you the cheapest shopping malls in Istanbul city where you can find many good deals.
Check out shopping guide in Istanbul info page for more places to shop around while in Istanbul.
Beyoğlu İş Merkezi in Taksim area
If you are planning on traveling to Istanbul, and residing in a hotel close to Taksim or nearby areas, be sure to visit its Beyoğlu Shopping Center. The center is on the middle of İstiklal Street. There are numerous famous brands of clothing distribution at very low prices in this center that will surprise you.
Address: Tomtom Mahallesi İstiklal Caddesi Beyoğlu İş Merkezi No:187/56-58, 34433 Beyoğlu/İstanbul
Terkos Pasaji in Taksim area
Terkos Pasaji is another center located on İstiklal Street where you can find many cheap goods with good quality. T-shirts, trousers and shirts are among the items found in this market and are only available for much less than you would pay in a branded store.
Address: Asmalı Mescit, Terkoz Çk. No:2, 34430 Beyoğlu/İstanbul
Sinanpaşa İş Merkezi in Beşiktaş district
When you return to Beşiktaş district of Istanbul, you will find many shops where the cheapest and most famous being the Sinanpaşa İş Merkezi. Moreover, TOPSHOP and Bershka are some of the brands that you can find cheap and affordable here. Also, good night dresses and formal clothing can be found here as well.
Address: Sinanpaşa, Hasfırın Cd. No:3, 34353 Beşiktaş/İstanbul
Sali Pazari in Kadiköy district
There are various Tuesday available throughout Istanbul. One of the most famous markets in the area is the Sali Pazari Kadiköy. There are many shopping malls in Kadıköy district of Istanbul, but you can find the best and most trending clothing on the market on this Tuesday market at very reasonable prices.
Address: Dumlupınar, Unnamed Road, 34720 Kadıköy/İstanbul
 Opera Onur Çarşısı in Kadıköy district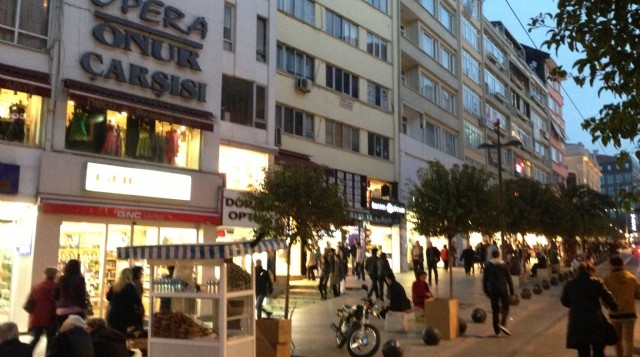 One of the oldest markets in Istanbul is the Opera Onur Çarşısı, located in Kadıköy district of Istanbul. The reasonable prices of the commodities available in this market and also the reasonable prices have made this market to be the to go place for many shoppers. Also, one of the centers where the goods are so cheap that you will be amazed, is this shopping center.
Moreover, for for more information on where to shop, check out best shopping malls in Istanbul info page.