Top 5 monuments & statues in Georgia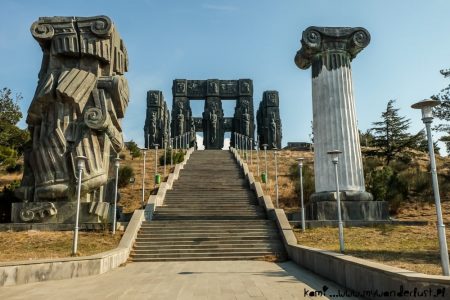 Top 5 monuments & statues in Georgia
Top 5 monuments & statues in Georgia – Monuments show us history and the culture of a nation that has changed through time. They are great sights to see for tourists all around the world and they are no exception in Georgia. Here you find the best as well as most iconic ones to visit on your next trip to Georgia.
1. The mother of Georgia in Tbilisi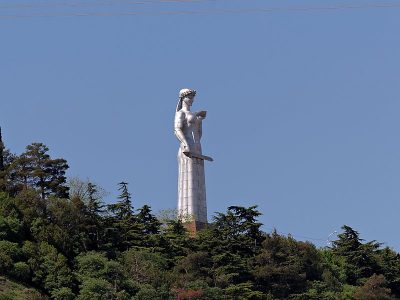 The is a statue of a female holding a bowl of wine on the left and a sword on the right hand. A bowl of wine represents a welcome posture for Georgia's allies and a sword that is for its enemies. Furthermore, the statue watches over the capital. Also, there are cable cars to reach the this monument.
2. Statue of Ali and Nino in Batumi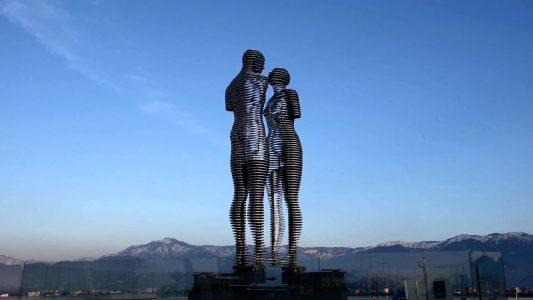 The artwork is a symbol of true love. The figures of Ali and Nino are slowly moving towards each other for about 10 minutes time until they become one with another. The designer got the idea from a love story between a Georgian girl and Muslim boy from the famous novel of "Ali and Nino".
3. The statue of Saint George on freedom Square in Tbilisi
You can see the freedom Monument at the Freedom Square in Tbilisi. Also, the monument is for taking pride in freedom and independence of Georgia. The sculpture is from granite and gold. Further, the height of the sculpture is about 35 meters high and can be seen from the city center. The monument represents Saint George in a fight with a dragon. Furthermore, the battle illustrates the victory of good over evil.
4. The statue of David the builder in Kutaisi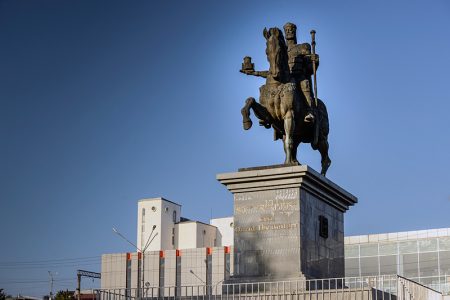 David the builder was the most powerful Georgian King in history. He defeated Turks in Didgori Battle. He made massive changes in the army and government to unite the country. Also, he made the Georgian Golden Age possible. Therefore, David the builder is a representation of powerful & united Georgia.
5. Sculptural citizens on Baratashvili bridge in Tbilisi
The statues of citizens are on display on Baratashvili Bridge. The bridge connects the Old City to the modern one. The art work shows a boy and a girl kissing, a boy who is going to jump over the bridge, a girl sitting on the edge as well as others running and standing still. This artwork is unique and makes a memorable scene for you in your visit to Tbilisi.
Suggest:
Top Bars in Batumi