Beautiful Beaches in Cuba
If you take a look at a complete picture of Caribbean beaches, the beautiful beaches in Cuba coastlines are well represented and can illustrate the beauty of these coastlines very well. Cuba has many beautiful natural attractions and due to its untouched ecosystem, they are worth visiting. Despite its many coastlines, beautiful beaches can also be found that fit all needs of visitors to these beaches in Cuba.
Playa Sirena
The small islands of Cayo Largo, with narrow strips of land alongside pale sand, are separated by a 100-km sea from Isla de la Juventud. This area is a good place to spend your vacation due to the lack of a permanent population. Of course, this place is also great for various water sports. Playa Sirena beaches are 2 kilometres long with white sand that are preserved by the coral reefs from wind and hard waves.
Playa Los Flamencos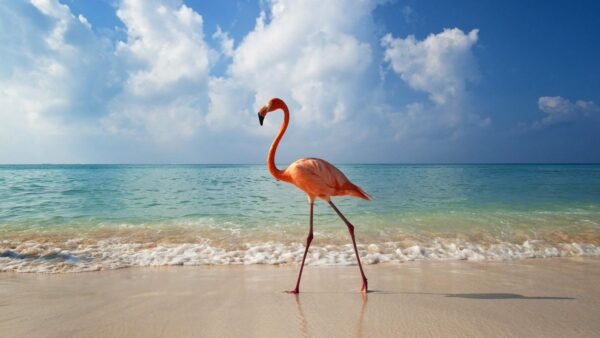 With 22 kilometres of white sandy beach and turquoise waters, Cayo Coco can easily draw many tourists to its shores. The best beaches are clustered on the north coast, surrounded by beautiful and versatile hotels. These hotels are gradually expanding to other northern coasts. Three Cayo Coco beaches are a place for various activities and have beautiful hotels. To enjoy the quiet beaches, be sure to leave the main beach and head to Playa Los Flamenco. This beach has a long and beautiful sandy coastline and its waters are very clear where you can dive or snorkel there.
Playa Pilar
This beach is very quiet and peaceful compared to its somehow busy neighbor of Cayo Coco. The small island of Cayo Guillermo has a 4 km long of untouched and uninhabited beach. With its untouched sands, you can feel slightly lonely. But one of the beaches here that you should not miss is a beach called Playa Pilar. With clean, shallow, clear beaches, this beach is undoubtedly one of the top choices in Cayo Guillermo.
Playa Perla Blanca
The northern islands in Cuba are surrounded by beautiful turquoise waters and form one of Cuba's newest tourist resorts. The islands connect to the mainland, making the journey to the area an interesting trip. At the bottom of the chain of islands, you can see an island called Cayo Santa Maria where the beautiful beaches of Playa Perla Blanca are located. This beach is one of the most splendid beaches in the area. There is an intact feeling on this beach making journey to this island worthwhile.
Varadero Beach
Varadero is undoubtedly one of the great holiday destinations in Cuba. Also, there are many hotels, restaurants and tourist attractions in Cuba for travelers from all over the world. People usually travel to this area for one reason and it is the beautiful beaches here. These beaches are one of the longest and best beaches in the Caribbean. This place may be very popular and attracts many people, but thanks to its location everyone can experience a joyful day. The beautiful sand, the wonderful path between the palm trees and the brilliant water are among the beauties of this area.