Top 5 Cheap Dessert Spots in Seattle
Places to Have Dessert in Seattle
Desserts in Seattle have become a big part of locals dietary regimes in recent years. Therefore, to get the best dessert in Seattle, you do not need to travel far from your place of stay in this city. Seattle residents care about their health and the environment; however, even they have a sweet tooth. Here are the top places that locals go to grab a piece of cake or dessert and have it with coffee or tea.
Simply Desserts Bakery near Fremont Sunday Street Market
This bakery makes classic American desserts with a modern twist every day. Cakes here are Bailey's Irish Cream Cheesecake, Chocolate Truffle Cake as well as Java Del Sol Cake. Also, Simply Desserts serves some of the best small-size desserts in Seattle, like cupcakes, cookies, as well as brownies. All the recipes here are made from scratch. Simply Desserts Bakery is located very close to Fremont Sunday Street Market, on North of Fremont Avenue.
Kakigori Dessert Cafe for Japanese Desserts
Kakigori Dessert Cafe is a famous location for Southeast Asian and Japanese dessert in Seattle. Some of the famous desserts here include Taro, Bingsu, shakes topped with mochi cakes, and mango sticky rice with soft-serve Green tea ice cream. The service here, as well as the environment, is exceptionally good for some coffee and cake. You can find Kakigori Dessert Cafe at 2207 East Madison Street near the 22nd Ave intersection.
So far, we have reviewed sweets; however, if you are interested in trying savory flavors in other parts of the USA, you can give a visit to Austin in Texas and try and try some of those delicious and world-famous Austin BBQ in there. We assure you that you will not be disappointed by the portions and the juiciness of the meats.
Dahlia Bakery near The Westlake Station
Tom Douglas' Dahlia Bakery bakes bread, pastries, and cakes daily in small batches. Breakfast and lunch options are also available here. Don't forget to taste their signature Triple Coconut Cream Pie as well. Some of the other favorable menu items include English muffins, butter cookies, and mascarpone donuts. Dahlia Bakery is located on 4th Avenue, which is super close to the Westlake Station.
Midnight Cookie Co. Selling Crispy Cookies in Fremont
This new bakery proves that Seattle people love late-night sweets. Midnight Cookie Co. is the first and only late-night cookie delivery service offering delicious desserts in Seattle. Also, they offer coffee as well as ice cream on a regular basis. In fact, anytime you arrive here, you will be greeted with the amazing smell of freshly baked cookies and smiles from the staff. The most famous offerings here are cookies and cream, oatmeal cookies, as well as their most famous chocolate chip ones. Also, if you are a vegan, they have you covered with their delicious vegan cookies, too. Head to Fremont Bohemian neighborhood, on 39th Street, to find this cookie shop.
Pie Bar Capitol Hill on East Olive Way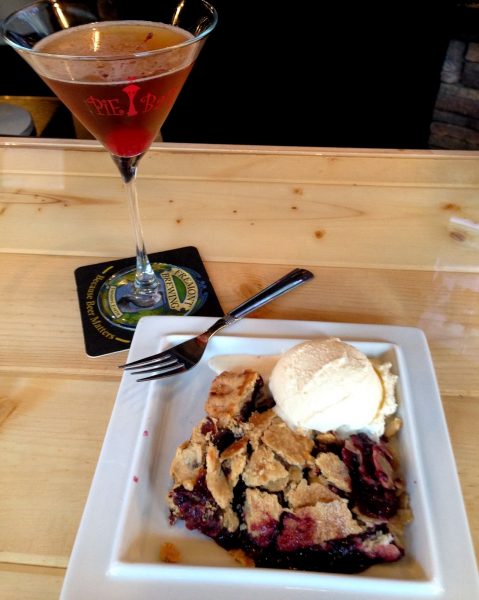 This shop is a regular bar that serves some of the best dessert in Seattle, as well as amazingly delicious pies. In fact, it is the world's first late-night pie-serving cocktail lounge. Pie Bar offers sweet and savory pies with alcoholic beverages. Therefore, you can have your pie and drink too. Some of the most favored pies in this shop are the banana pie, coconut pie, and simple apple pies. The good things about the pies here are that they are not overly sweet and go very well with some coffee or black tea. They also have a crumble dessert, which is nice because it is topped with a scope of vanilla ice cream. The location of Pie Bar is at 1361 East Olive Way near I-5 Express Way.