Top 5 Cheap Dessert Spots in Seattle
Seattle residents care about their health and the environment, however even they have a sweet tooth. Here are the top places that locals go to grab a piece of cake or dessert and have it with coffee or tea.
Simply Desserts
This bakery makes classic American desserts with a modern twist everyday. Cakes here are Bailey's Irish Cream Cheesecake, Chocolate Truffle Cake as well as Java Del Sol Cake. Also, Simply Desserts serves cupcakes, cookies as well as brownies. All the recipes here are made from scratch.
Seattle Cookie Counter
Seattle Cookie Counter provides delicious baked goods as well as ice cream that are 100% vegan. Treats in this shop include cookies, brownies, cinnamon rolls, popsters, as well as ice cream.
So far, we reviewed sweets, however if you are interested in trying savory flavours in other parts of USA, you can give a visit to Austin in Texas and try
Best Barbecue Places in Austin
in there. We asssure you, you will not be disappointed.
Dahlia Bakery
Tom Douglas' bakery bakes bread, pastries as well as cakes daily in small batches. Breakfast and lunch options are also available here. Don't forget to taste their signature Triple Coconut Cream Pie as well.
Midnight Cookie Co.
This new bakery proves that Seattle people love late night sweets. Midnight Cookie Co. is the first and only late night cookie delivery service in the Seattle. Also, they offer coffee as well as ice cream on regular basis.
Pie Bar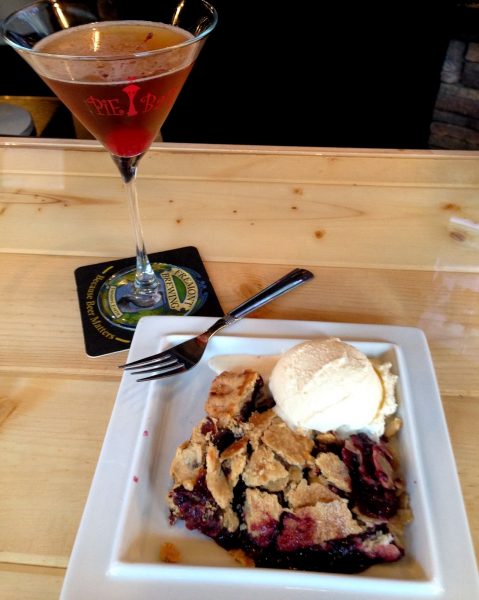 This shop is a regular bar that serves pie. In fact, it is the world's first late night pie serving cocktail lounge. Pie Bar offers sweet and savory pies with alcoholic beverages. Therefore, you can have your pie and drink too.