Traditional Tunisia Souvenirs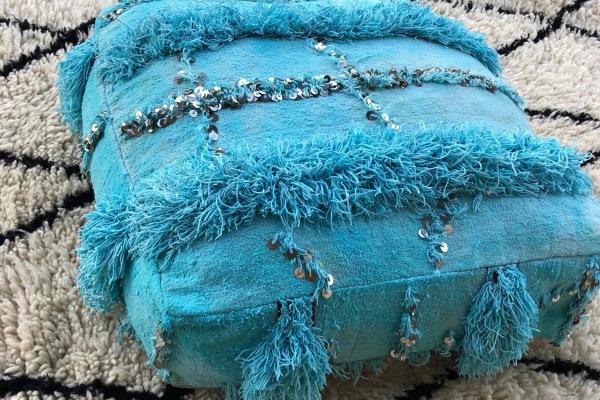 Most Known Tunisia Souvenirs
 Tunisia souvenirs are often culturally similar to those of North Africa such as Morocco or Egypt but they still have distinct differences that are unique to the tribal nature of the local populous. Other than visiting many famous attractions in Tunis, many travelers would like to bring home a piece of the county's culture or heritage as a souvenir from this city. Some of the most well-known Tunisian handicrafts are the Tunisian jewellery, handmade bags, herbs, and ceramics.
Silver Craft and Accessories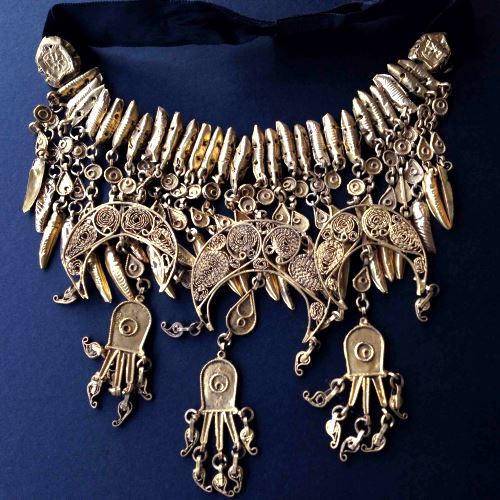 Tunisian jewellery and silver accessories are some of the most Tunisia souvenirs that will remain stylish and original even if they lose their glow after a while. The variety of silver items in this country is a lot. You can find everything from bracelets, plates, jewelry boxes and household decoration items in the street markets or some of its tourist areas.
Tunisian Drum or Darbuka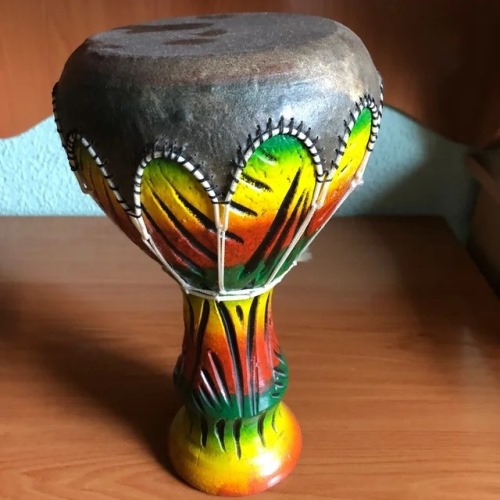 Tunisian Drum is used in almost all celebrations and traditional gatherings in Tunisia and most people have this instrument in their homes. Usually, the ridge and the edge of the end are covered with goat skin, which is held in place with linen thread. Recently, the fame of this instrument has reached Western countries, including Canada, and they also use these drums to perform some of their dances.
Handmade Bags and Baskets

Tunisian handicrafts like handmade bags are reminiscent of the country's traditional baskets, which have become more valuable tools by adapting their model and design. These bags are more attractive and cost-effective than plastic bags because they are made from 100% recyclable natural materials like Raffia palm, straw, and palm leaves.
Traditional Male and Female Clothes
Tunisian men's traditional dress is called "Jebba," women's traditional dress is called "kaftan," and it is also called "kaftan" in Arabic. A caftan is a long silk, cotton or wool dress, depending on the situation. Many royal brides wore velvet or silk Kaftan adorned with gold and jewels. These days, some girls wear kaftans to their weddings, but kaftans come in different sizes and are only sometimes long.
Tunisian Leather Ottoman Pouf
Tunisian leather ottoman poufs are handmade and designed to match modern and traditional furnishings. You can put them next to the window, bed, fireplace or in front of the TV. Of course, their use is not only for decoration; many people buy them because of their practicality and comfort in sitting. These cushions have different sizes and designs, but usually they only occupy a little space in the house.
Ceramics from Djerba and Nabeul Cities
Every city in this nation has a specialty in producing a particular type of ceramic; however, if you're looking for top-notch Tunisia souvenirs in the form of traditional ceramic dishes, Djerba and Nabeul are two of the best. Typically, the hues and patterns of these dishes which resemble tree leaves, are drawn from Islamic patterns, though some of them take the form of imaginary or actual animals. These dishes are made by highly skilled artisans who attempt to replicate Roman and Phoenician pottery in their creations.
Date Palm Drink or The Legmi
Tunisian Date palm wine or "Legmi" is very nutritional and high in health benefits. This is one of those items that is hard to take to airplane but definitely worth a try. This thick sap helps improve many sicknesses like exhaustion and constipation. It is also said to help people with anemia, weakness and anorexia. Some of the shops serve this date sap either hot or cold depending on your request but it is best to have it as it is.
Rugs and Knitted Goods
Tunisian rugs and other knitted goods are very famous and have long been part of Tunisia souvenirs for those looking to get something to decorate their house floor with. Tunisian carpets are handmade and are offered in various designs and colors.