5 Cheap Places to Eat in Frankfurt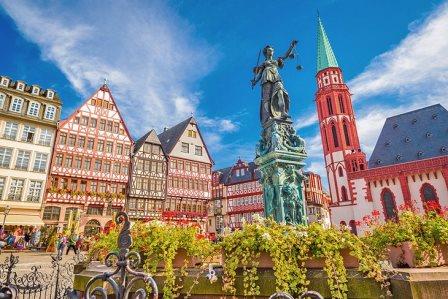 The Best Cheap Places to Eat in Frankfurt
If you want to get the best cheap eats Frankfurt offers, then you should check out these 5 cheap places to eat in Frankfurt. It is good to know that Frankfurt has the biggest international airport on this side of Germany. Therefore, tourists regularly make it there to see friends or leave the airport to go on their own journey. If you are ever visiting Frankfurt, here are a few places you should try to eat in if you are traveling on a low budget.
1. Currywurst Taunus 25 Known for currywurst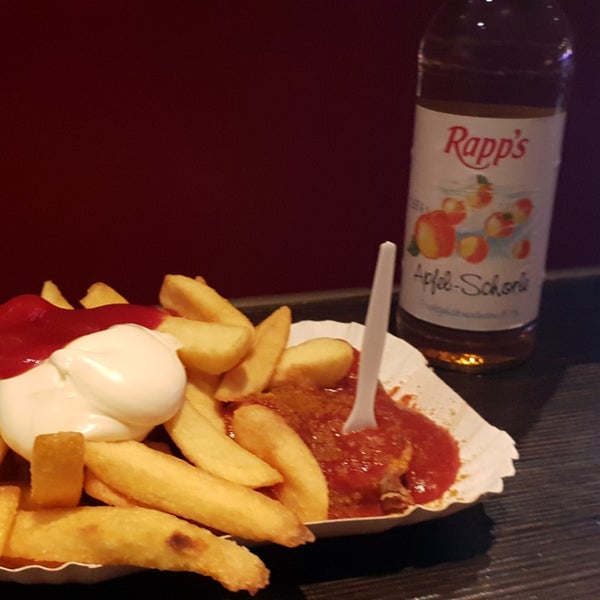 To start your journey, one of the cheap places to eat in Frankfurt is Currywurst Taunus 25. This place offers very nice and delicious currywurst and other pork sausages with fries. Also, this shop sells some of the best burgers Frankfurt offers. In fact, they are famous by locals as having some of the best borscht in town. This joint is close to the Frankfurt River at Taunusstraße 25. They only accept cash, so do not bring a credit card there. The average price is under 12$ for the menu items.
2. Klosterhof For German Beer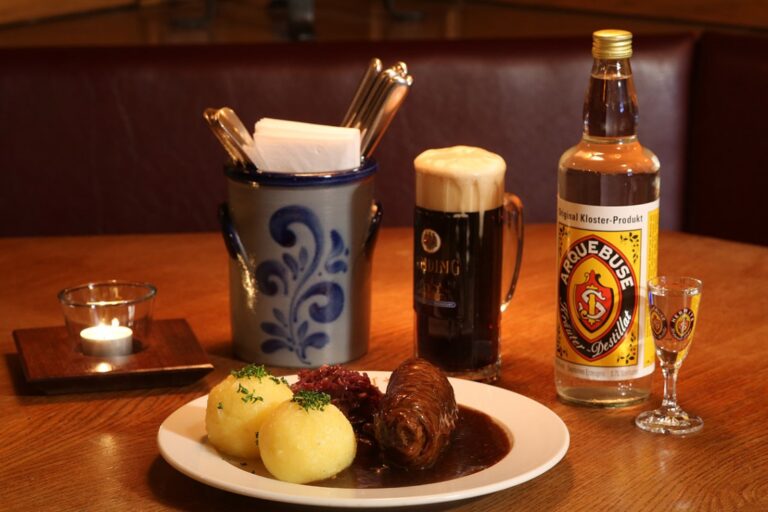 Klosterhof offers great German food for a reasonable price. Since the year 1936, the "Klosterhof," operating from an old Carmelite monastery, has been a popular place for making German food the old fashion way. This amazing restaurant has a beautiful wood-paneled ambiance. You can enjoy draft beer like "Klosterhof Naturtrüb," "Schwarzbier," or Rheingauer Riesling and relax in its cozy atmosphere. In fact, the atmosphere is vibrant, and tourists like this place a lot. The price range is between 12$ and 24$, for your information.
3. Best Worscht in Town Serving Currywust
This institute offers quick, cheap, and reliably delicious food as well as fantastic sauces. Currywurst is another one of the cheap eats Frankfort visitors can try. They have good currywurst options here with a variety of spice levels and ketchup types. This makes them another one of the cheap places to eat in Frankfurt if you crave some German sausage. First, you choose beef or pork sausage, then customize spice and ketchup. If you walk through the city, you will definitely come across one of their branches. They are quite popular with the locals. The price range is between 12$ and 20$, but the portion is sizable.
4. Alten Limpurg located on Römerberg Street
This place is another one of the cheap places to eat in Frankfurt that offers fantastic pork sausages and potato salad as well as pretzels for your liking. Even though they are in a busy area, they have kept their prices very reasonable. The staff is lovely, and you really enjoy the cheap food there. The price ranges from $3 to $10 on average. The location of this restaurant is on Römerberg Street, very close to Frankfurter Römer (Town Hall). Also, Alten Limpurg is just a short walk away from Dom/Römer subway station.
5. Aroma Vegetarian & More Sells Falafel
The falafel is one of the cheap eats Frankfurt locals like to eat. The falafel in this place is really great. Also, many visitors claim it is the best in town. The falafel is perfectly green and soft on the inside and crunchy on the outside. The sauces are a perfect complement to the falafel. The vegetarian platter is good for serving 2 people. The food is reasonable and costs somewhere under 10$.
Traveling to other cities in Germany like Berlin, you can get some desserts and supper in there. Therefore, make sure to check out the dessert in Berlin, offering fantastically delicious small food that you can get with your coffee or drink.