5 Cheap Places to Eat in Frankfurt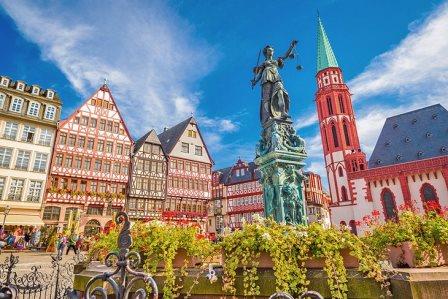 5 Cheap Places to Eat in Frankfurt
5 Cheap Places to Eat in Frankfurt – Frankfurt has the biggest international airport in this side of Germany, so tourists make it there somewhat regularly either to see friends or leave from the airport, to go on our their own journey. If you're ever visit Frankfurt, here are three places that I recommend you try:
1. Currywurst Taunus 25
This place offers very nice and delicious currywurst and other pork sausage with fries. Also, this shop is close to Frankfurt river. They only accept cash, so don't bring credit card there. The average price is under 12$ for the menu items.
2. Klosterhof
Klosterhof offers great German food for a reasonable price. Also, the atmosphere is vibrant and tourists like this place a lot. Price range is between 12$ and 24$ for your information.
3. Best Worscht in Town
This institute offers quick, cheap and reliably delicious food as well as fantastic sauces. They have good currywurst options with a variety of spice levels and ketchup types. First you choose beef or pork sausage then you customize spice and ketchup. The price range is between 12$ and 20$ but the portion is sizable.
4. Alten Limpurg
This place offers fantastic pork sausages and potato salad as well as pretzels for your liking. the staff are lovely and you really enjoy the cheap food in there. The price ranges from $3 to $10 on average.
5. Aroma
The falafel in this place is really great. Also, many visitors claim it is the best in town. The falafel is perfectly green and soft on the inside and crunchy on the outside. The sauces are a perfect complement to the falafel. The vegetarian platter is good to serve 2 people. The food is reasonable and cost somewhere under 10$.
Suggest:
Cheap Food in London